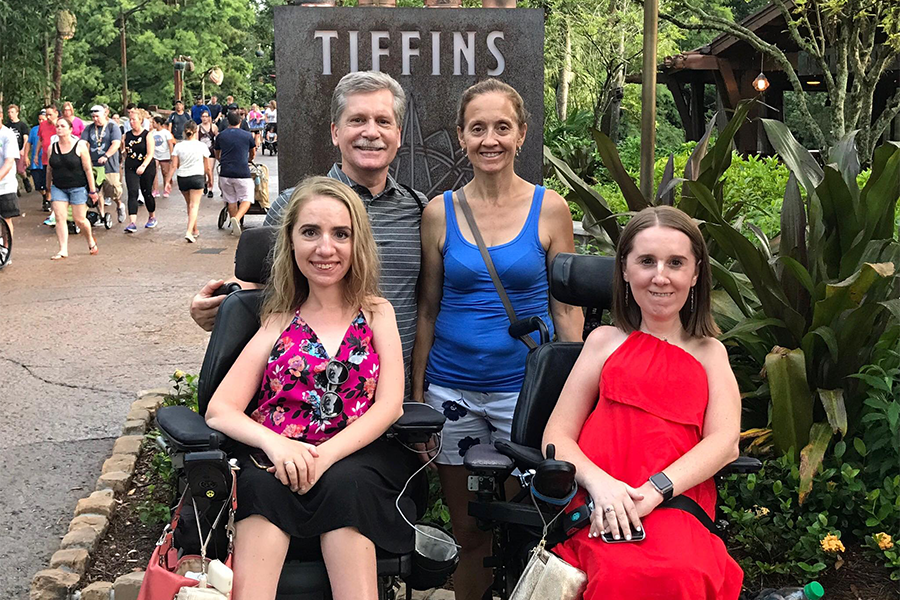 A Crowning Achievement
CMU alumna Heather Tomko promotes advocacy and fresh attitudes about women with disabilities as the winner of Ms. Wheelchair USA 2018.
Heather Tomko (E 2010) never imagined she would ever enter a pageant, let alone win one. But this Carnegie Mellon alumna has begun a remarkable chapter in her life after being named Ms. Wheelchair USA 2018 on July 21.
Tomko entered the competition to advance her advocacy for improving accessibility and inclusion for the physically disabled. 
"Ms. Wheelchair USA seemed like the perfect opportunity to get my issues out to a wider audience," Tomko said. "I was at a place in my life where doing this was very meaningful to me."
The annual week-long event, held for over 20 years by The Dane Foundation in Ohio, concluded with Tomko's crowning during a live telecast. She also won the Invacare People's Choice Award and the Dr. Georgi Hudson-Smith Quest for Knowledge Award.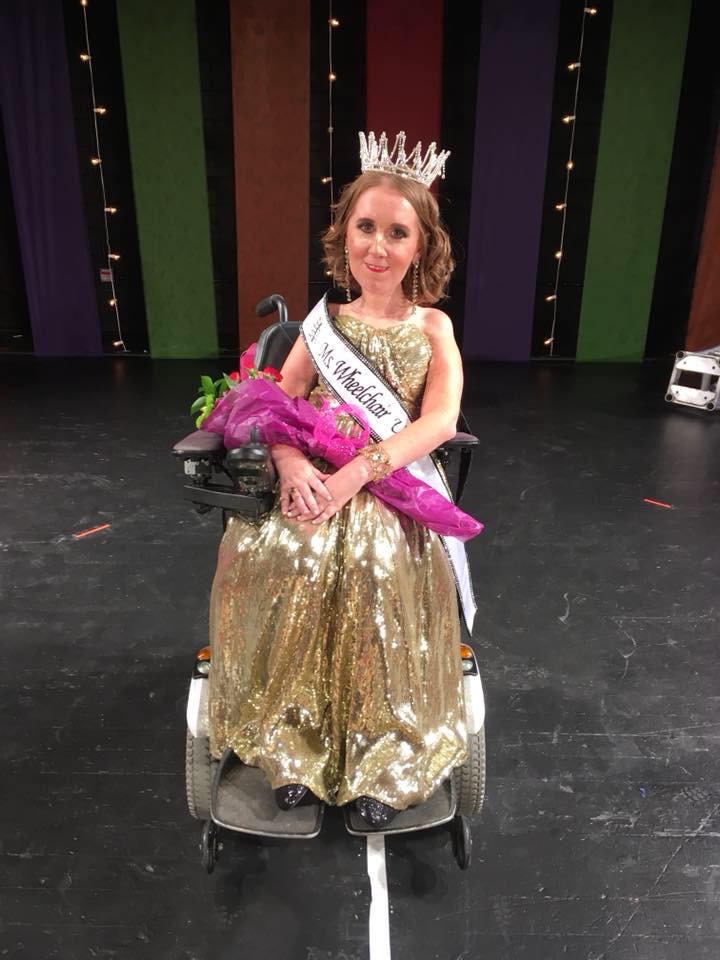 Tomko, a full-time research assistant and part-time student in the master of public health program at the University of Pittsburgh, has spinal muscular atrophy (SMA), a rare inherited disease that causes progressive muscle weakness. Diagnosed as a very young child, she has always relied on a wheelchair for mobility.
"I got involved in advocacy in the last year," she said. "I started my lifestyle blog, 'The Heather Report,' so I can highlight that having SMA is a part of me, but it doesn't define me. I also held the Jewish Healthcare Foundation Health Activist Fellowship, which gave me the opportunity to develop an activism campaign." 
Tomko is passionate about improving transportation options for the physically disabled. Her article published in the Pittsburgh Post-Gazette pointed out how ride-sharing services like Lyft and Uber lack wheelchair-accessible options, and Uber is developing self-driving vehicles without the input of the disabled.
Her years at CMU were filled with making connections, discovering her interests and developing her talents. She double-majored in mechanical engineering and biomedical engineering, was a member of a service fraternity and a sorority, and was a section editor for the Tartan student newspaper. She discovered her love of research during the summer internships she served in the now-defunct Quality of Life Technology (QoLT) Center, a joint program between CMU and Pitt that focused on developing intelligent systems that enable older adults and people with disabilities to live more independently.
As Ms. Wheelchair USA 2018, Tomko will work with The Dane Foundation to further its mission and bring her platform to the national level, while she continues with her work and graduate study at Pitt. 
Tomko said: "I'm very excited to see what I can accomplish over the next year."