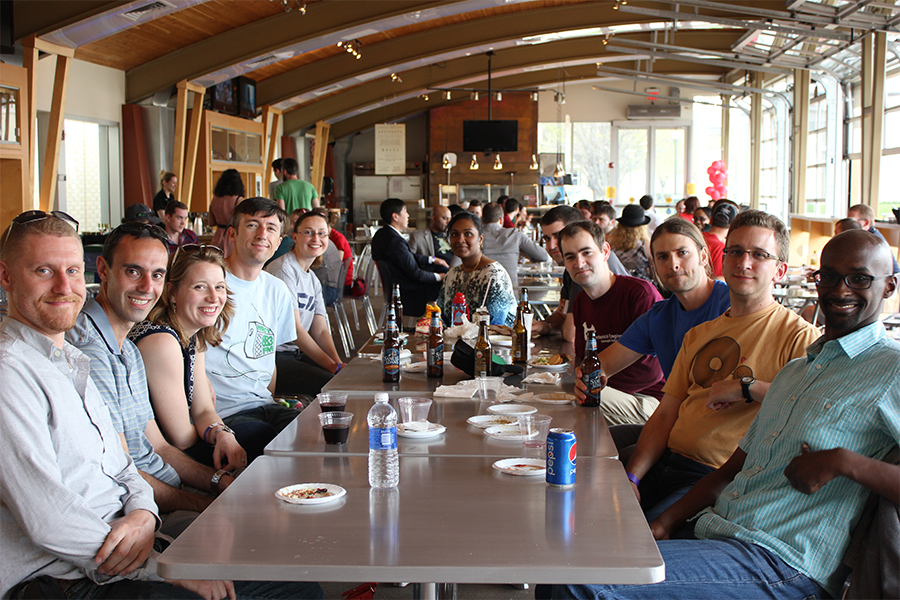 Shape Your Reunion Experience at Carnival
Every outstanding class reunion has great champions behind it: the reunion volunteers who make the celebration a success! Anyone ready to reconnect with their classmates, remind them of the good times and camaraderie they shared, and promote new connections is the perfect person to be a reunion volunteer. That person could be you.
"Working on my reunion earlier this year was self-energizing and a labor of love," says Kurt Lammon (TPR 1994). 
His enthusiasm paid off, generating the highest attendance ever for a 25-year graduate reunion of Tepper School of Business alumni, as well as the highest attendance for any of Tepper's graduate reunions. 
The reunion volunteer role is a good fit for alumni who have a strong desire to see their classmates and to encourage them to reunite. They generate excitement about the event and personalize the celebration with activities like campus tours, meetings with favorite faculty members, and class parties. They connect classmates and keep them informed through social media, and they lead their class's fundraising efforts. Finally, they are reunion ambassadors during Carnival Weekend, making sure the event is unfolding properly and guests are enjoying themselves.
Training and onboarding have already begun for 2019 reunions, supplying volunteers with resources.
Lindie Droulia, associate director of alumni relations for the CMU Alumni Association, explains that, for the undergraduate reunions she oversees, volunteers may choose to work on planning the celebration or communicating with classmates via social media.
"The more volunteers that participate, the better the turnout and the quality of the experience," she says.
Jessie Lehosky, associate director of alumni relations and reunion programs for the Tepper School of Business's graduate programs, says that Tepper volunteers use the power of their strong bonds to create a memorable celebration. 
"The CMU student experience can be very intense, and classmates grow very close. Watching them reunite ― whether it's been one or five years, or 40 or 50 years since they graduated ― the reactions are the same. It's like no time has passed."