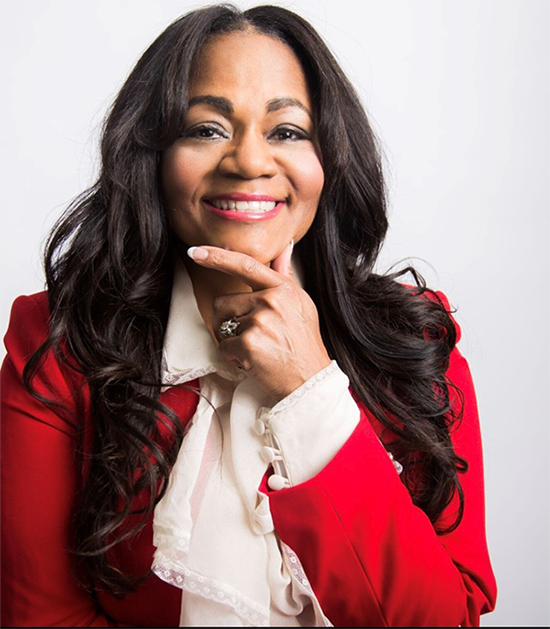 Doing Good
Alumna Lisa Thorpe-Vaughn fosters connections between faith, family and community to improve lives
Service and connection are more than just words to alumna Lisa Thorpe-Vaughn (DC 2001). They are a way of life.
Vaughn, who earned a master's in English-intercultural rhetoric from CMU, is president and CEO of the Nonprofit Leadership Training Institute, senior consultant at Unique Strategies and president of AYA Initiative. She has more than 25 years as a senior-level executive manager, coaching and mentoring leaders to improve the effectiveness and impact of their organizations through honing organizational mission, assessing old and implementing new programs, enhancing  fundraising efforts, and connecting community partners.
"I serve people who serve people," she says. "My mission is self-help. If you help others, my services will help you."
However, listing Thorpe-Vaughn's professional activities and titles doesn't even begin to encompass the impact that her efforts have had on the community over the years.
A mother of two whose own extended family has grappled with the effects of violent crime and incarceration, Thorpe-Vaughn is especially passionate about helping communities and individuals affected by both. She is part of the Group Violence Intervention strategy that has seen success in lowering gun violence to a 12-year low in the City of Pittsburgh. She helps train street interventionists who deploy to communities and seek out those most likely to harm themselves and others and introduce them to the social services that exist for training and counseling, as well as the legal consequences of their current path. She was instrumental in the launch and growth of Amachi, which supports and empowers young people with one or more incarcerated parents, at the Pittsburgh and national level. Recently, she launched the AYA Initiative, which supports and advocates for Pittsburgh-area students as they transition from high school through college to the completion of their higher education.
"I've been working in faith-based organizations since I've been alive," says Thorpe-Vaughn, who is the daughter of two pastors and is active in her congregation, the Northside Institutional Church. "My passion is connecting faith-based organization with community organizations to merge needs and resources for greater impact."
Thorpe-Vaughn cites family as the foundation for her life and success. Last year, she published "The Blackroom Experience," a self-help book that relates the process she took to build a strong, intentional relationship with her daughter after missing a lot of time with her due to work and school. She plans on writing similar books about relationship building with her son and her husband, to whom she has been married for 26 years.
With a now empty nest, Thorpe-Vaughn is looking forward to her next step: a doctorate from Carnegie Mellon.
"I want to be a writer," she says. "In ministry, it's testimony. In AA, it's sharing. It is universal to tell your story. I want to tell my story."