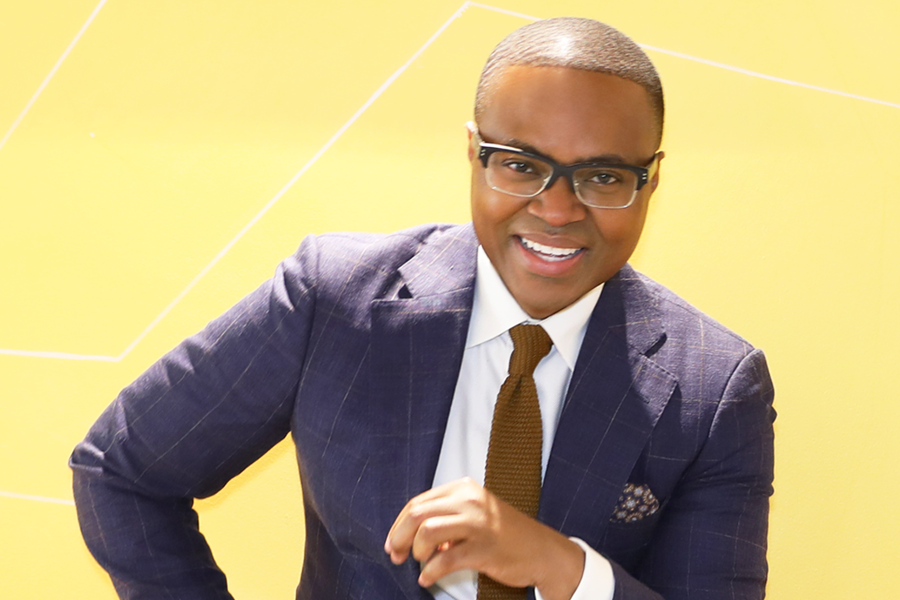 September 26, 2019
Images of Success
Consultant and author David A. McKnight helps executives craft an image that boosts their confidence, improves their communication skills and advances their career
David A. McKnight (HNZ 1996) discovered the power of personal image on class photo day in the first grade.
"We came from humble beginnings, and my mother had taken me shopping at the local thrift store," he remembers. "She got me a green plaid shirt, a green sweater with a lot of pattern, and green plaid pants. When I walked into class, all the kids started laughing at me, and I heard one of them say, 'Look what David's wearing.'"
That painful experience prompted a lifelong attention to his appearance and presentation, and as he matured, he recognized that his classmates had judged him on photo day because of the image he had presented.
David, president of McKnight Image Lab and author of "The Zen of Executive Presence: Build Your Business Success Through Strategic Image Management," shares his passion for image, style and personal development as an image consultant and executive coach. He works with clients in New York City, where he is based, and across the country to forge a personalized image and brand whose strength and influence will help them achieve their professional goals.
"Your image is a tool, and it can be used as a lever to accelerate your career," he says. "We tell stories about who we are and what we believe about ourselves through our image."
David combines 20 years of executive experience, an innate sense of style (he was voted best dressed each of his four years of college) and certification from the prestigious Fashion Institute of Technology to guide his clients on a transformative journey.
"We tell stories about who we are and what we believe about ourselves through our image."
Carnegie Mellon shaped the skills and direction that set his career in motion. After graduating from Rutgers University, David abandoned his plan for a law career when he was awarded a graduate fellowship to the Heinz College of Information Systems and Public Policy. He was introduced to the management consulting field when the recruiter from Andersen Consulting (now, Accenture) selected him for its one available summer internship.
"The world really expanded for me at Carnegie Mellon," David says.
He believes the first step in constructing your image is understanding the difference between identity, image and brand.
"Your identity is who you are on the inside ― your values, belief system, morals and religion that inform how you view the world and respond to things," he explains. "Your image is what you project to the world, like your appearance, lifestyle and actions, and how the world perceives you. Your brand is the collection of perceptions that people have of you over time. We always have an opportunity to inform or craft our personal brand, especially in new situations."
David helps individuals develop an authentic image by focusing on the details of their appearance and the perception they want to project in their professional setting. Clients often seek his services before they interview for a new position or start a new role. He uses expertise, experience, tact and kindness to gain their trust for adopting his recommended changes.
"My clients hire me to challenge their thinking and elevate them in a way they can't do on their own," he says. "I resonate with them because I've walked in their shoes, and that adds another level of credibility to my work."
David wants every professional to understand that they have absolute control of their image.
"Light travels faster than sound," he says. "You're communicating with people the minute you walk through the door."