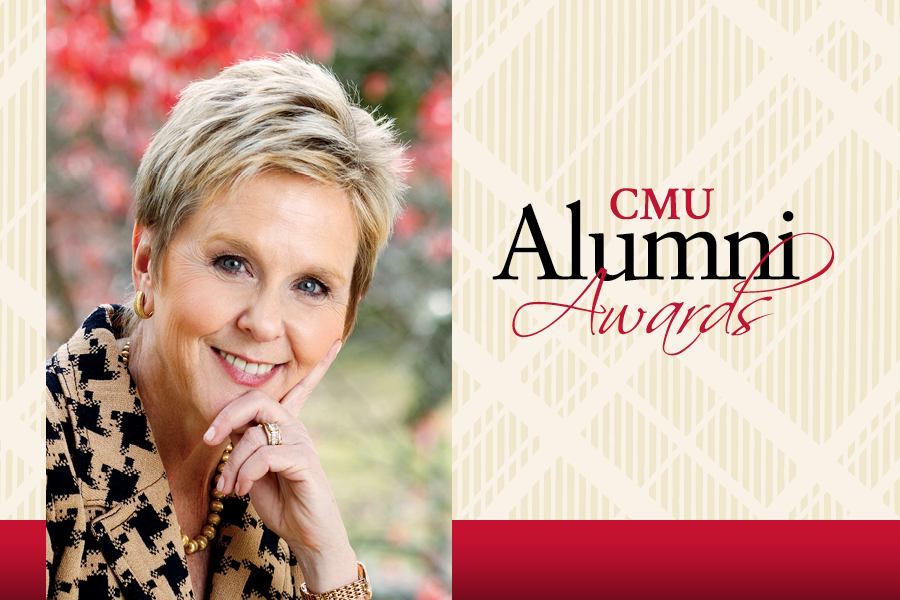 Eileen Heisman: 2019 Alumni Award Spotlight
Alumna Eileen Heisman innovates approaches to fund charitable causes worldwide
"Did I want to do something big and interesting? Yes. Did I know it was gonna be this? Absolutely not," says Eileen Heisman (DC 1976). With a little bit of luck and a lot more chutzpah, hard work, and drive, Eileen made a career of turning little opportunities into much bigger ones for the communities in which she's worked.
She got her start in politics, but parlayed her skillset into philanthropy. "What I am most proud of is that I found a path to use my entrepreneurial spirit and creativity to create social capital for the world. We've raised twelve-and-a-half billion dollars." 
In just over two decades, Eileen turned a small wealth management office's idea for a charity into the National Philanthropic Trust (NPT), an independent, multi-billion-dollar international leader in philanthropic giving through donor-advised funds. Eileen's efforts as president and CEO of NPT result in a new model to 'wholesale' philanthropic expertise.
"We came up with this idea: Wouldn't it be interesting to go to financial service companies and say, 'Rather than build a charity internally, why don't you outsource your donor advised program to us?' Fast forward to now, and we're the largest private labeler of donor-advised funds in the country, and probably the most successful." Nonprofit Times placed Eileen on their list of top influencers five times, recognizing her innovation in the area of donor-advised funds, as well as her growing international reputation and influence. She's built an approach to giving -- as well as a team to guide it -- that will endure beyond her tenure with NPT.
Her path to success began as an undergraduate. "Being at CMU, the thing that I can say without hesitation is it really honed my critical thinking skills," Eileen says. "I look at it as being this repository of intense intellectual stimulation. I used to feel like I had to dumb down, or not say, what I was really thinking. CMU was the first time in my life that I felt like I didn't have to pretend I was somebody else. Ever!"
She completed her psychology degree while working as a research assistant — which was foundational for the future she would build. "A lot of the way people give away money is based on how to make decisions, and a lot of the work I did at Carnegie Mellon was about multi-complex decision-making. So, the work that I did pretty early in my schooling came in really handy when I was working with donors," she says.
Eileen's success at growing NPT opened other doors. She's launched a partner charity in the UK, and shared her expertise on philanthropy in China — addressing the Chinese government and donors, as well as a meeting at the World Economic Forum in Davos. Her passion for philanthropic investment extends from her successful career to preparing the next generation, as she teaches this complex yet rewarding topic in a graduate course at the University of Pennsylvania School of Social Policy and Practice and also in lectures at the Wharton School in her hometown of Philadelphia.
"My grad course at Penn is really an act of love. If I can distill what I have learned in a class and get students into the sector early with these skills and knowledge, they will jumpstart their careers in whatever cause they are working for. They can become better decision makers, more thoughtful about their work within a couple years rather than waiting 10 years," she says. "So that is, for me, my pay-it-forward moment."
Eileen Heisman will receive a 2019 Alumni Achievement Award for exceptional accomplishment and leadership in her field on May 17 during Commencement Weekend. Read more about CMU's 2019 Alumni Awards and honorees.