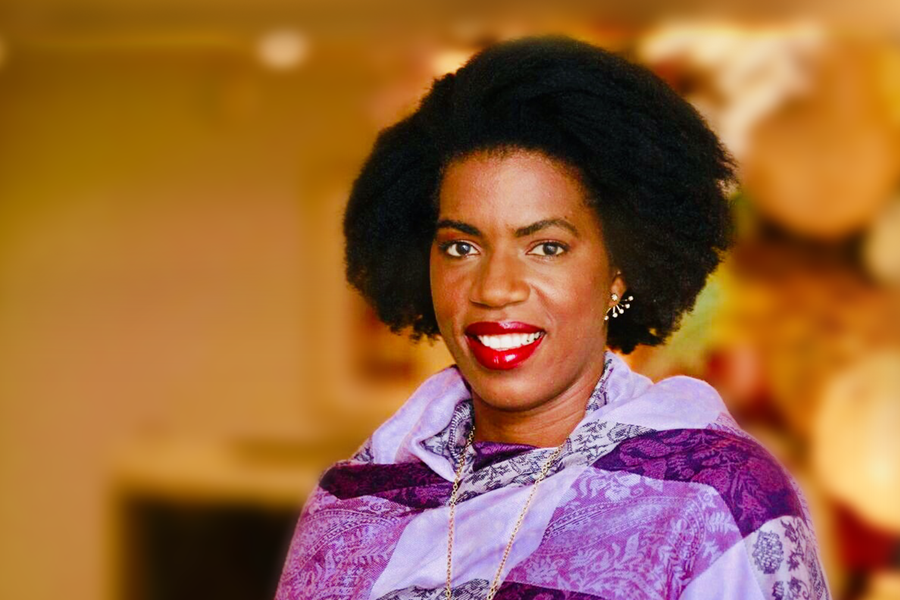 March 11, 2020
An Age-Old Ailment Has Met Its Match
Alumna Sanna Gaspard is winning entrepreneurship awards for innovative technology that is advancing 21st-century health care
Entrepreneur Sanna Gaspard, Ph.D. (E 2005, 2011) intends to eliminate an ancient and serious health condition using the modern biomedical technology she developed and spun out of Carnegie Mellon University.
In medical circles, the condition is known as pressure injuries, but the common name is bedsores. They develop in people with mobility problems when prolonged body pressure restricts the blood supply to skin and underlying tissue, cutting off nutrients and oxygen and leading to pain, infections, amputations and even death. Annually in the U.S., this preventable condition affects 2.5 million people and accounts for 60,000 deaths. It also causes extreme financial strain on the U.S. health care system, adding $9.1 billion to $11.6 billion in costs per year.
Sanna is the CEO and founder of Rubitection, Inc., a startup she launched in 2011 to bring to market a device that will help to prevent the development of bedsores through early-prediction, detection, monitoring and management tools that are low-cost and reliable.
While she pursues funding, she is perfecting the proprietary Rubitect Assessment System. Its main component is the optical-monitoring probe, which measures skin changes for assessing risk, diagnosing problems and supporting optimized treatment and care plans.
Rubitection has conducted promising pilots in Pittsburgh-area nursing homes and is recruiting additional clinical partners for an expanded study. The goal is to establish the Rubitect Assessment System as the clinical standard tool to democratize skin health assessment for people of every skin tone.
The company continues to gain national and international recognition. It won the 2019 PitcHER Competition at the Grace Hopper Celebration, the world's largest gathering of women technologists, beating 11 other finalists for the $35,000 prize. In January, Proctor & Gamble selected Rubitection as one of four startups for a possible partnership. In February, it took second place in the Healthcare Track at the 10th annual Startup Challenge at SPI Photonics West.
Sanna is currently participating in the Luminate program in Rochester, New York, which is the only international startup accelerator focused on next-generation optics, photonics and imaging (OPI). She received $100,000 for Rubitection upon her acceptance into the program, with the opportunity to receive additional funding of $250,000, $500,000 or $1 million.
"I've always been someone who's had a lot of ideas about inventions and solutions I wanted to create. I realized if I wanted to have control over my ideas and how they come to market, I would need to have my own company to bring them to fruition."
"I advise aspiring female entrepreneurs to be persistent, get a female mentor, build your network and know your business inside and out so that you have confidence in it, even when people tell you no, so you can move on to the next opportunity."
Entrepreneurship comes naturally to Sanna. It was the way of life in St. Lucia, where she grew up.
"Most of the people had a shop or farm, or they ran a bar or restaurant," she says. "I've always been someone who's had a lot of ideas about inventions and solutions I wanted to create. I realized if I wanted to have control over my ideas and how they come to market, I would need to have my own company to bring them to fruition."
She began working on the technology behind Rubitection in 2007 as a doctoral student in the biomedical engineering program at Carnegie Mellon University.
"Pressure injuries met three criteria I was looking for in a project: a big, common health care problem; a problem with an unmet need, meaning no real solution; and a problem that could be solved with technology," Sanna explains. "What really sold me was learning that there is a health disparity for people of color. I realized a solution could have a personal impact on my family or me in the future."
Even though people have suffered from bedsores for at least 5,000 years, the only method for early detection remains the blanch test, which involves manually pressing on a patient's skin and observing how quickly the whitened area reverts to red or pink. The blanch test is inadequate for people with darker skin, and they develop the most severe cases of the ailment.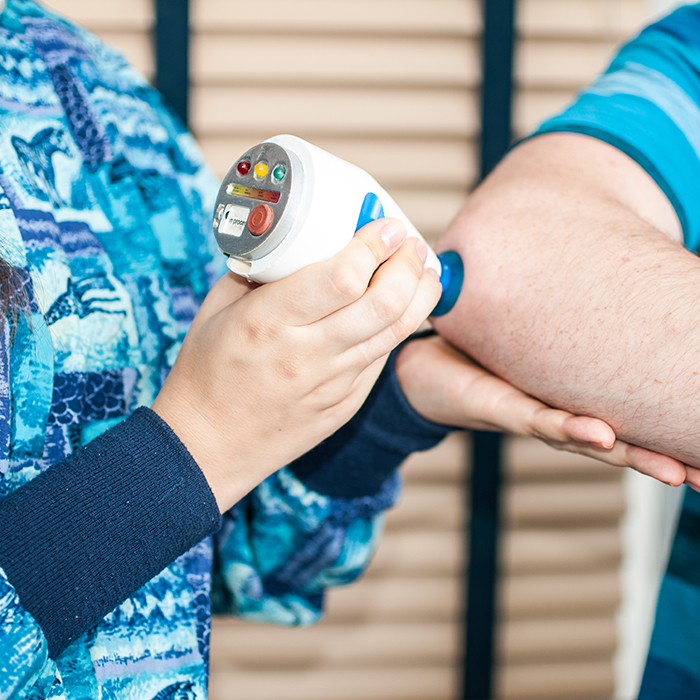 Sanna says CMU's opportunities to network and innovate helped move the probe from the conceptual stage into its current research and development.
"Without Carnegie Mellon, I would not have had the project that turned into my startup," she says. "The CMU Tech Transfer Office was always supportive, helping me with patenting costs, providing initial funding and continuously making connections to potential partners."
She acknowledges facing some formidable early hurdles: lack of capital, the low priority given to pressure injuries as a health care problem, sexism and racism. Nowadays, she says, surmounting the hurdles is a bit easier.
"There's been a broader acknowledgment of the need to focus on helping women and people of color overcome long-standing bias to help them access the resources and support needed to grow successful businesses. As a result, there are more funding and accelerator programs to support women and minorities who traditionally get overlooked, not because their idea's not good, but because they don't fit the typical mold," she says.
Passionate about improving patients' quality of life, Sanna envisions Rubitection's ultimate mission as supporting individuals' overall skin health through assessment tools that monitor a variety of skin conditions.
Her biggest challenges today are raising funds and connecting with the right clinical, corporate and insurance partners to grow her company. She is actively expanding her network to gain broader access to potential partners and new team members.
"I advise aspiring female entrepreneurs to be persistent, get a female mentor, build your network and know your business inside and out so that you have confidence in it, even when people tell you no, so you can move on to the next opportunity," Sanna says. "Don't let other people's lack of foresight be the measure by which you meter your success."