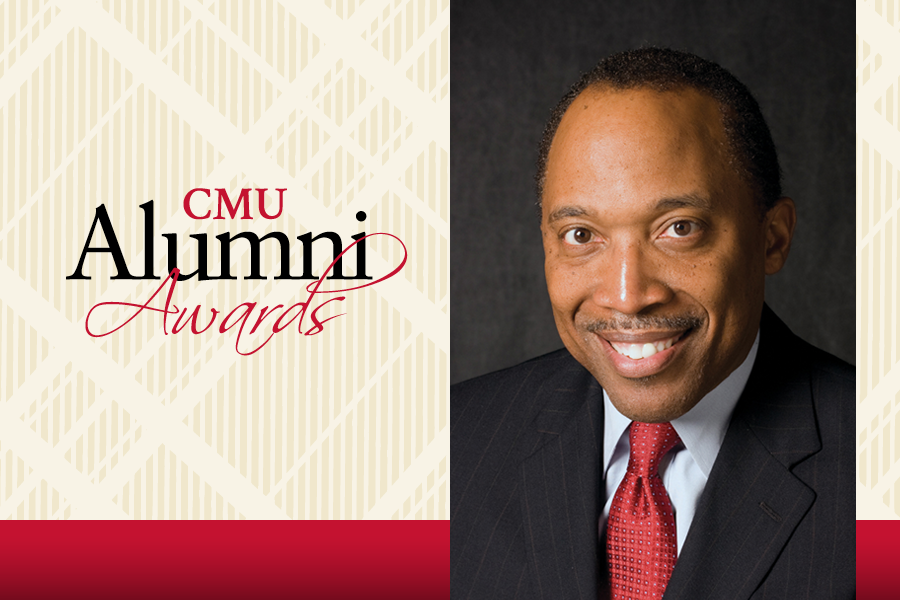 Eric Butler: 2019 CMU Alumni Award Spotlight
Creating opportunities as a top executive with a strong calling to serve
"My goal has always been to make a positive difference wherever I was. I come from very strong parents and grandparents who were great role models for me," says Eric L. Butler (E 1981, TPR 1986).
While many share Eric's altruistic motivation, his results have been truly extraordinary. Before Eric retired as the executive vice president, chief administrative officer and corporate secretary of Union Pacific Railroad in 2018, he was responsible for six major business units producing nearly $20 billion in annual revenue. But this mind-blowing scale of influence isn't what he tells you about when asked about career highlights.
"My first large managerial role, I was leading a large union shop and they had the highest number of incidents per capita of any group in the company. It went from one of the worst to one of the best in a short period of time," he says. "And I think that experience really helped me to understand that if you respect people, treat people right, give them the right guidance, and trust them, people will respond,"
As his career progressed, he used his position to create opportunities for others. "I am responsible for promoting more women to the executive ranks than everybody else combined. I tried to do environmental things to give people a chance and to make the company better. And I'm pretty proud of it," he says.
Retirement hasn't slowed Eric down. He serves as the senior pastor (basically the CEO) of the Joy of Life Ministries Church in Omaha. In addition to day-to-day administrative duties and weekly sermons, Eric also heads international mission trips in Ghana, Brazil and other locations. He supports his wife Cynthia in running the Purpose Driven Advocacy Center, partnering with schools to meet the educational needs of at-risk youth. And, he provides capital for business start-ups, as well as micro-loans for community investment.
Eric cites his alma mater as the springboard to opportunity, both his own and those he's been able to create. So it's no surprise he returns to Carnegie Mellon to serve on theTepper School of Business Board of Advisors, and interact with students as a speaker, mentor, recruiter and advisor.
"From my very first minute in business school, I felt like my eyes were opened," he says. "From what I learned, the relationships and networks with fellow classmates, whatever success that might have had in corporate America, I feel like I owe a fair amount of it to the business school, so I'm going to continue to be a supporter of it."
He also cites CMU's even earlier influence on him, as an undergrad majoring in engineering. He was recruited as part of the Carnegie Mellon Action Project (CMAP) program from a New York City public school geared toward technically-gifted students. C-MAP provided a rich network of support and community for black students on campus, and Eric lauds its programming and the staff who mentored him. "It was a wonderful concept, and a wonderful program. I owe a lot to CMAP, and to CMU."
Eric Butler received a 2019 Alumni Achievement Award on May 17 for his extraordinary accomplishments in business and vocational pursuits. Read more about CMU's 2019 Alumni Awards and honorees.