Master of Science in Applied Data Science (MADS)
Developing Industry-Valued Competencies in Our Students
The primary focus of our 9-month, two-semester professional master's degree is to develop industry-valued competencies in our students by emphasizing data analysis, statistical computing, and professional skills.
Students who are an ideal fit for the MADS program desire a career in a fast-paced, high-growth industry in the United States immediately following graduation. The MADS program builds foundational skills in statistical computing and data analysis, and it is also intended to assist students in identifying and focusing on industries and positions relevant to their aptitudes and interests, navigating the job market, and positioning graduates to successfully navigate careers post-graduation. 
MADS graduates have successfully gained positions as data scientists, data analysts, and data engineers in diverse industries such as banking, sports, health care, government, and tech.
Applications open Monday, October 2, 2023.
The MADS Experience: A Collaborative Cohort
The MADS team commits to providing clarity, direction, transparency, and support as you embark on this next step in your life and career. Together, we will develop an environment of high achievement, thoughtful personal and professional development, and meaningful collaboration, with a culture of integrity and inclusiveness.
Before the Program
All students who accept our offer of admission have virtual sessions with us the summer prior to starting the program. We will answer your questions, discuss the curriculum, and provide you with the tools needed for success in the courses. We will also answer your questions about life at Carnegie Mellon and life in Pittsburgh. Most importantly, the cohort is introduced to each other.
During the Program
You will receive instruction from world-class faculty. MADS has an intentionally small cohort so that we can focus on YOU. By delivering a hands-on experience, we are invested in your success. For 9 months, we work with you to learn your career interests, help you navigate the career path, and make sure that you receive any resources that you need. Simply put, we set you up for success. With the exception of your electives, you will take classes exclusively with your cohort. This allows you to bond as classmates and future colleagues.
After the Program
Once you graduate from the program, you transition to one of our distinguished alumni. If you choose, we continue to keep you informed about opportunities to connect with future MADS students, department and program updates, and career opportunities.
Meet the MADS Team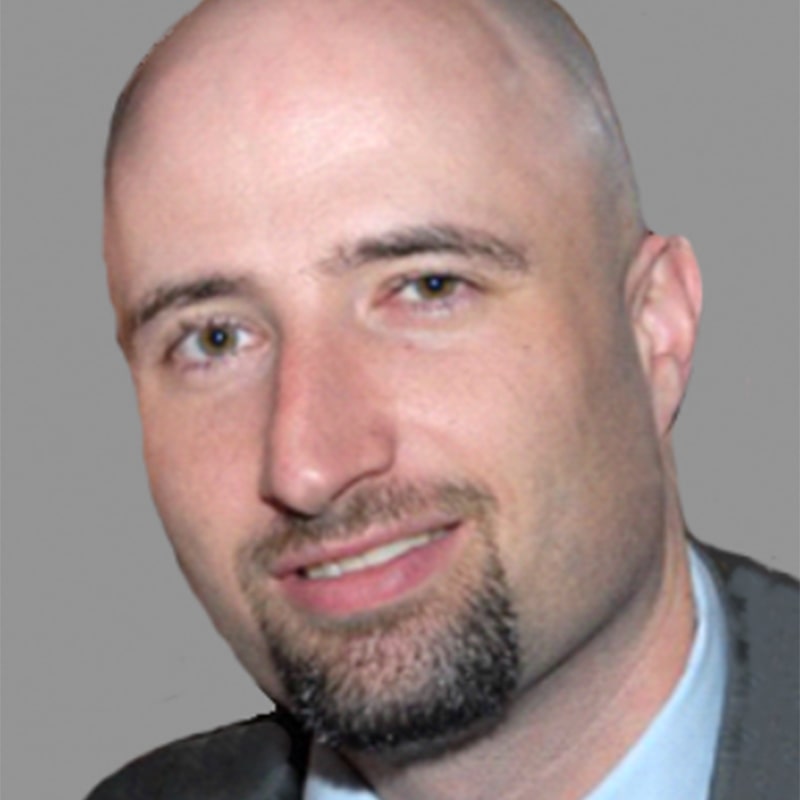 Jamie McGovern
Special Faculty, Director, Master of Science in Applied Data Science Program
Jamie joined the university in 2020 after more than 20 years in Management Consulting. He graduated from Rice University with a degree in economics and managerial studies, then embarked on a career working with global organizations across a variety of industries, including media & entertainment, financial services, consumer products, life sciences and biopharmaceuticals, energy & utilities, and industrial manufacturing. Over the span of his consulting career, he progressed from an entry-level analyst working on human capital strategy and technology, to a service line executive, managing director, and partner, responsible for solutioning, selling, and delivering global transformational engagements for some of the largest public and private sector entities in the world. Jamie's international experience included project engagements and international assignments in Paris, London, Madrid, Málaga, Rome, Brussels, Vienna, Singapore, Tokyo, Beijing, and Sao Paulo. Internally, he was responsible for more than 80 direct and indirect reporting practitioners, and in his client-facing work he led diverse, cross-border teams of more than 100 practitioners engaged in the design and delivery of functional and technical solutions. 
Jamie later co-founded and led a data science consultancy with a socially beneficial mission, creating career and mobility opportunities for historically underserved populations. That organization worked with supply chain, bio-pharma, and media & public relations entities to make their data useful by cleaning, consolidating, modeling, and visualizing large structured and unstructured data sets, in an effort to drive intelligent strategic decisions, optimize business processes, and create competitive advantages in the market.
To assist students, Jamie:
Teaches Professional Skills for Statisticians I and Professional Skills for Statisticians II
Counsels MADS students in the job search process and navigating a highly dynamic job market
Meets with students one-on-one to discuss personal and professional goals
Prepares students for technical interviews
Helps students negotiate job offers
Meets with prospective students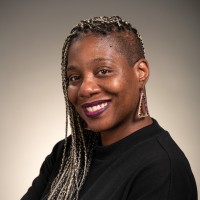 Teraya White
Academic Program Manager, Master of Science in Applied Data Science
Teraya joined the university in 2020. She leverages 20+ years of experience identifying and developing resources to actively contribute to the region's emergence as an innovation hub and destination for top talent. Her work experience extends from higher education, human capital management, and talent acquisition.  As the Academic Program Manager for MADS, Teraya works closely with current MADS students and prospective students. She is a champion for diversity, equity, and inclusion within the Dietrich College of Humanities and Social Sciences, expanding CMU's recruiting presence at Historically Black Colleges and Universities (HBCUs) and presenting educational opportunities to historically underrepresented groups at the American Statistical Society-sponsored StatFest conference. Teraya also assists with the popular Pittsburgh Women in Data Science conference (WiDS), featuring thought leadership shared by women speakers from academia and industry.  
To assist students, Teraya:
Serves as the academic advisor for all admitted students
Serves as the first point of contact to handle all inquiries from prospective students
Arranges meetings with prospective students via virtual and/or in-person sessions
Meets with students one-on-one to discuss personal and professional goals
Creates a weekly e-newsletter for all admitted students
Onboarding new students to the program
MADS in the Community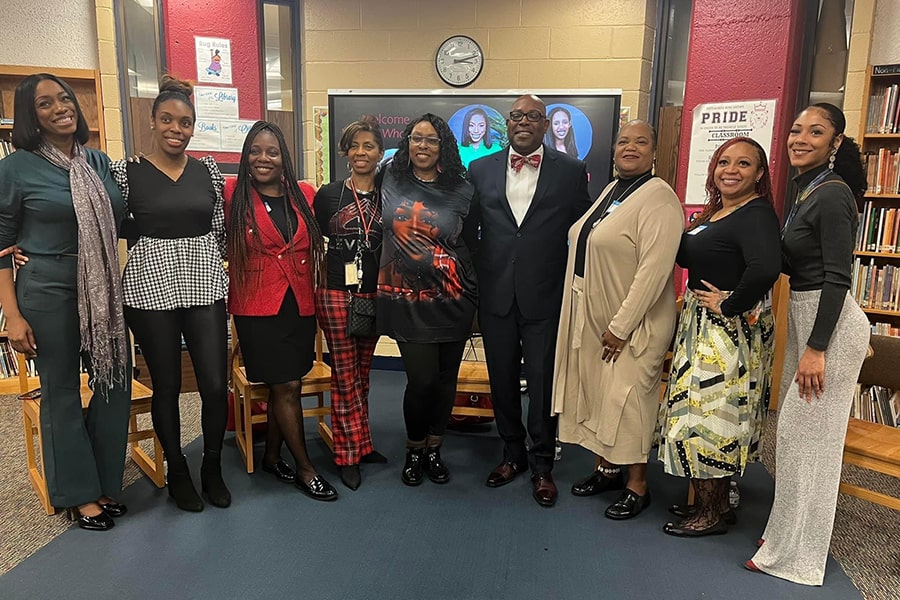 Teraya White, fellow presenters, and Pittsburgh Public Schools employees with Dr. Wayne Walters, Superintendent of the Pittsburgh Public Schools, at the Pittsburgh Public Schools "Women Who Lead" event.
We are committed to making a societal impact in the Pittsburgh and Southwestern Pennsylvania area. One of our community partners is  AD99 Solutions Foundation. We also have presented at the Pittsburgh Public Schools to discuss the importance of STEM education.
In the past, the MADS team also held virtual information sessions for students at the Atlanta University Center Consortium (AUCC). During the fall semester, the MADS team holds virtual information sessions for prospective students at liberal arts colleges, historically Black colleges and universities, and graduate school fairs. 
Register for the upcoming MADS information sessions.