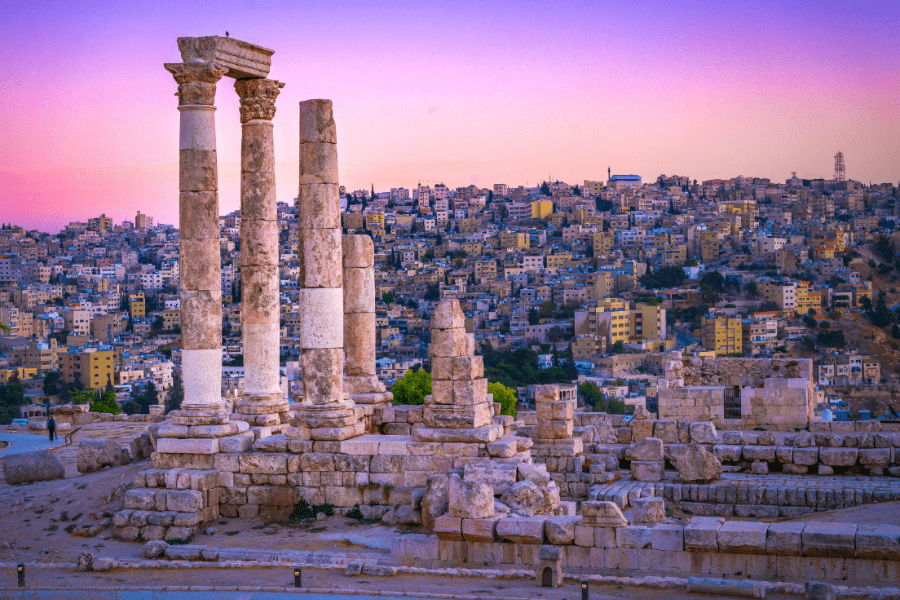 January 25, 2023
Modern Languages Launches Study Abroad Program in Jordan
By KellyAnn Tsai kellyanntsai(through)cmu.edu
The Department of Modern Languages at Carnegie Mellon University is pleased to announce a new summer study abroad program in Amman, Jordan. Students are invited to apply for the new program, which will take place this summer from May 24, 2023 - June 25, 2023. The program includes one class taught in English, as well as Arabic language classes which are available for all levels. Previous knowledge of Arabic language is not required.
Offered in partnership with CIEE, Inc., the Jordan study abroad program is an experiential learning opportunity helping students deepen their studies in Arabic language and culture. Students in the program will spend one month in the city of Amman, where they will take two academic courses in Arabic (Modern Standard Arabic and Jordanian spoken Arabic) and a content course on Intercultural Communication and Leadership. In addition, they will participate in regular conversation sessions with Jordanian peers, volunteer activities, and exciting cultural excursions such as walking tours, day trips, and an overnight visit to Petra and Wadi Rum. 
Amman is an accessible, cosmopolitan city that showcases Jordan's unique combination of ancient history and vibrant modernity. With its reputation for security and hospitality, Amman is home to inhabitants from all over the Middle East. The city provides a safe and stable environment for students to learn about the region.
"Amman is the perfect city for students to experience Arab culture first-hand," said Dr. Khaled Al Masaeed, associate professor of Arabic Studies and Second Language Acquisition and coordinator of the Department of Modern Languages' Arabic Studies program. "In this program, students will be immersed in Arabic language and Jordanian culture beyond the classroom."
The summer study abroad program in Jordan is an exciting addition to the Department of Modern Languages' growing Arabic Studies program. The department has offered a range of courses in Arabic language and culture since 2008 and launched the minor in Arabic Studies in 2017. The launch of the new Jordan summer study abroad program means students now have the opportunity to enhance their classroom education with hands-on, immersive experiences that are eligible to count toward a minor in Arabic Studies. 
"Study abroad is an essential part of language and culture learning. We are excited to offer this unique opportunity to our students as we continue to expand the Arabic Studies program at CMU," said Al Masaeed. 
Applications for the summer study abroad program in Amman, Jordan are open until February 17, 2023.