Are you an independent learner wanting to learn French, or Spanish? Are you finding it hard to get motivated or maintain consistency with learning through apps or other materials? Carnegie Mellon University's independent language courses from the Open Learning Initiative are a great tool to help you take your language skills to the next level.
There are two options for independent language learning through the Open Learning Initiative at CMU: self-paced courses and instructor-led courses.
Please note: If you're a current Carnegie Mellon student, please explore our current course offerings to find out about language courses you can take for CMU course credit.
Option 1: Self-Paced Language Study ($10 per course)
Access our independent learner online language courses for only $10. This auto-graded course is a great opportunity if you:
Already have some knowledge of the language you would like to study

Are a self-starter and are looking to improve your listening and reading skills

Have a plan to pace yourself through the materials 
Option 2: Instructor guided language study ($50 per course; $40 special pricing for Fall 2022 session)
With Fall (August-December) and Spring (January-May) options and a limited number of users per course, you will be part of a language learning cohort community led by an instructor. In addition to what you get for the self-paced language study (option 1 above), you will also receive: 
A 14-week course with auto-graded materials

A weekly live class (60 minutes) on Zoom with an expert language instructor

Weekly cohort emails with suggested pacing and links to external resources

Access to an instructor to email for any questions you may have about grammar, vocabulary, and/or culture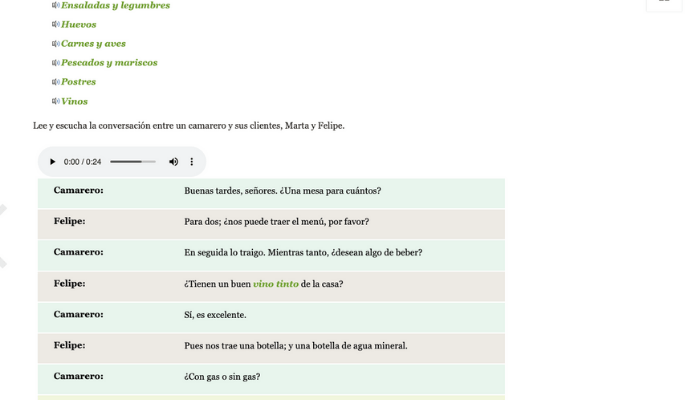 Spanish vocabulary exercise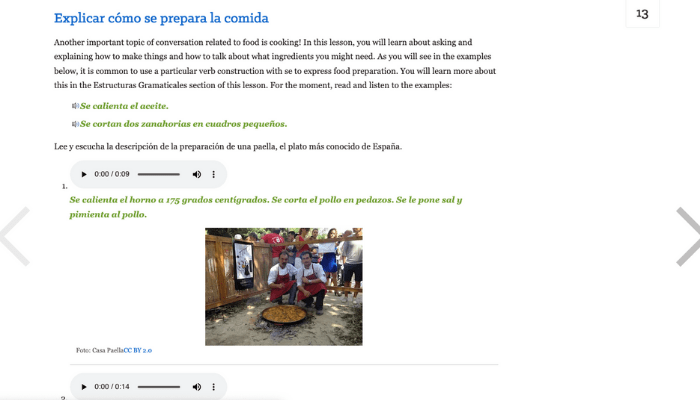 Cooking lesson in Spanish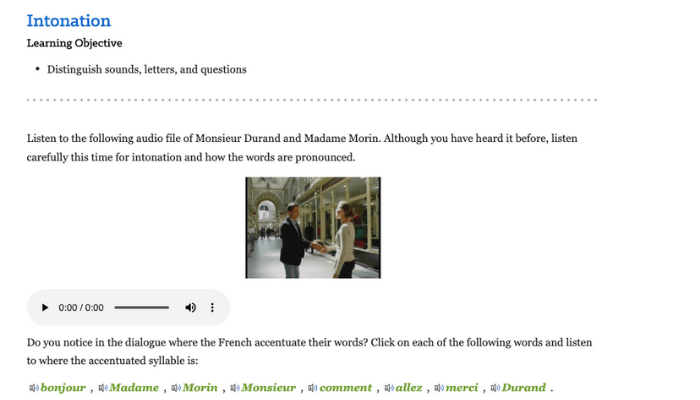 French intonation activity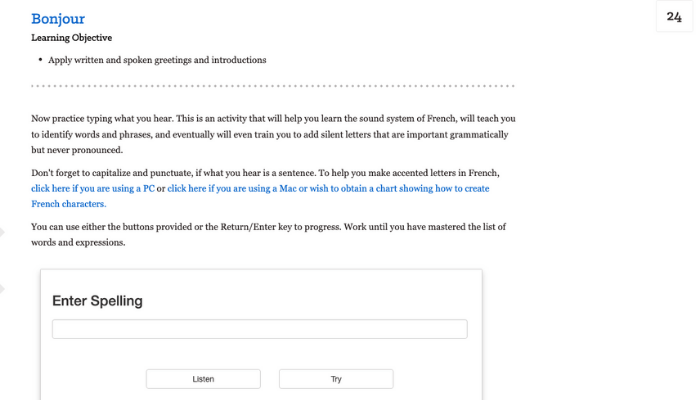 French "Listen & Type" activity