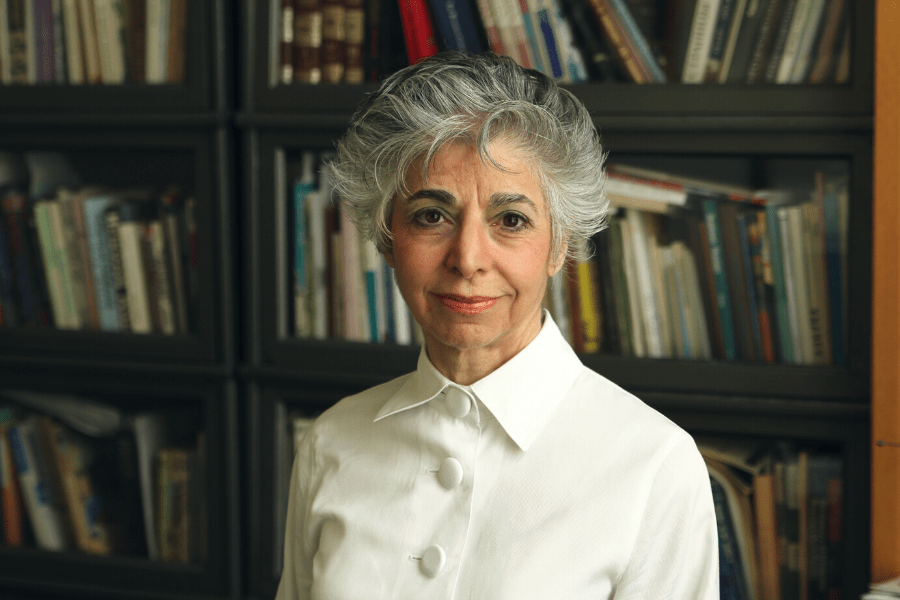 October 19, 2022
Obituary for Charlene Castellano
By Christian W. Hallstein
We were saddened to learn of the passing of Prof. Charlene Castellano on October 10, 2022. Charlene was Teaching Professor of Russian Studies in the Modern Languages Department from 1990 until her retirement in 2016. When she arrived at Carnegie Mellon, there was no Russian program and no students of Russian. But that soon changed. Charlene built the program from the ground up and quickly drew some of the brightest and best students in the Dietrich College to her courses, advising well over 20 senior honors theses during her tenure.

Charlene was a true champion for her students. It was clear to them that their learning was very important to her. A demanding but fair professor, she was fully dedicated to her students, as they were to her. The learning environment in her classes was truly something special. Her innovative freshman seminar on the Faust legend and her course on Russian fairytales were especially popular. She also introduced courses in Russian literature in translation and in Russian film.

In recent years Charlene's research focused on the Nobel Prize winning author Joseph Brodsky, with whom she shared a passion for the music of Mozart. She was a frequent speaker at professional conferences and published widely in journals such as Canadian-American Slavic Studies. Having been awarded grants from the Berkman Faculty Development Fund and Carnegie Mellon's Center for Society and the Arts, she participated in no fewer than five summer institutes sponsored by the National Endowment for the Humanities.

Born in 1949 in Franklin Square, Long Island, and having learned Italian at home, Charlene studied French and Spanish in high school, but switched to Russian when she started her undergraduate studies at Georgetown. Thus she became a "penta-lingual." She received her M.A. and Ph.D. degrees from Ohio State and Cornell, respectively. Her doctoral studies were funded by a full scholarship from Cornell.

The Russian novelist and poet Andrei Bely became the topic of her doctoral dissertation. Her work caused a paradigm shift in the understanding of Bely as a symbolist and marked the beginning of Charlene's interest in synesthesia: the combination of multiple senses such as sight, sound, and smell.

She taught at Yale and Queens College before coming to Carnegie Mellon in 1990.

Charlene's colleagues were blessed because her office was located in the main office complex next to the coffee pot. This afforded many opportunities for conversations about opera, a passion she shared with colleagues such as fellow Russian teacher Naum Kats. The Squirrel Hill Chapter of the Friends of the Pittsburgh Opera was blessed to have her serve as their president for six years. She truly played an outsized role in supporting classical music in Pittsburgh.

Charlene and her husband Rich Becherer, former Professor of Architecture at Carnegie Mellon, were devoted to each other and supported each other, both personally and professionally. They gladly sang each other's praises. And for good reason. There were lots of praises to sing.

As a professor of one of the less commonly taught languages, Charlene generally had small classes, but her impact was nevertheless extraordinary. Everybody wants to know that their life has counted for something. Charlene's life certainly did—as a teacher, as a scholar and colleague, and as a member of the Pittsburgh community at large. Hers was a life very well lived.

A "Q&A with Professor Charlene Castellano" on the occasion of her retirement can be found on the Dietrich College website.