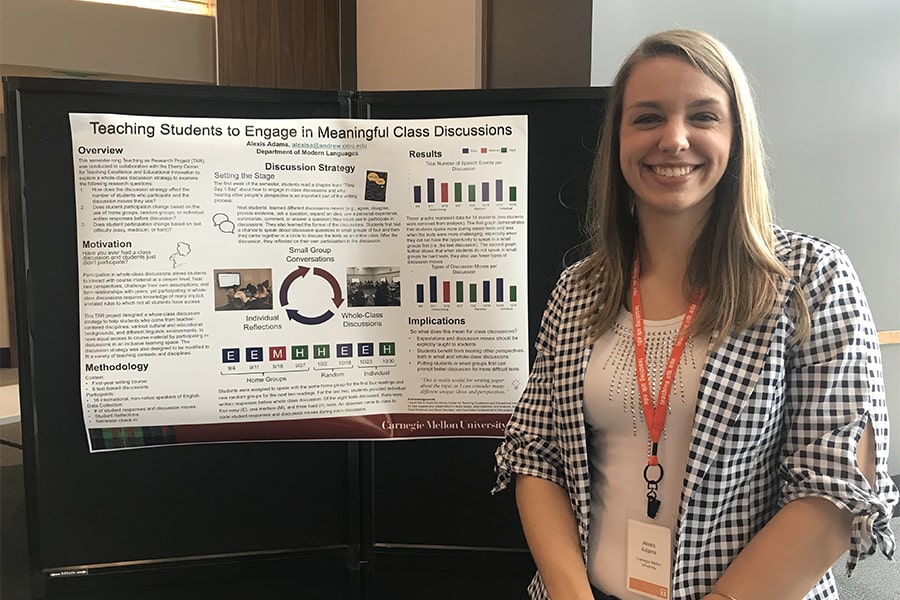 February 01, 2022
Modern Languages Alumna Promotes Inclusivity Through Culturally Responsive Teaching
Things are not always what they seem to be in the classroom. For instance, when students don't ask questions or offer their opinions, a teacher may assume they don't care or they came to class unprepared; however, this is often not the case.
Students, whether they are from the same country or a different country, represent a multitude of cultural, linguistic, educational, socio-economic, racial, gender and other backgrounds. These backgrounds influence how they have learned to be a student. For example, while students in the United States are often expected to actively participate in class, in other contexts, students may be expected to listen to a lecture without having the opportunity or expectation to participate.
Lexi Adams, a teaching consultant in Carnegie Mellon University's Eberly Center and recent alumna of the Department of Modern Languages' Second Language Acquisition Ph.D. Program, knows that recognizing, valuing and responding to students' cultural differences is essential to creating a classroom where all students feel included and have equitable opportunities to learn and express their knowledge.
This involves not only teaching students about all cultures but also how an instructor teaches.