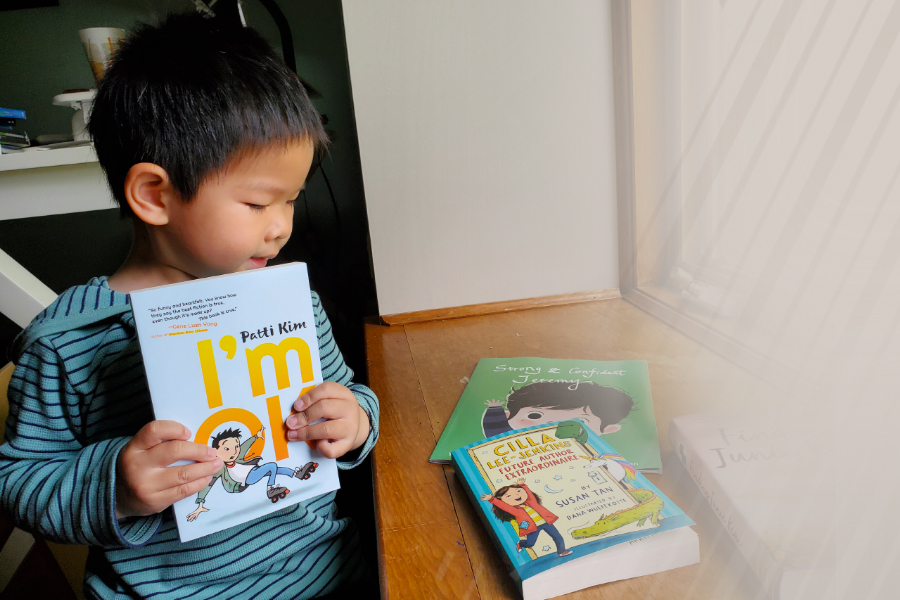 June 30, 2021
Gang Liu Organizes Book Drive for APAH Awareness
By Meghan Marino meghanma(through)andrew.cmu.edu
Media Inquiries
Meghan Marino
Department of Modern Languages
At the end of March 2021, the United States was shaken by the murder of eight in an Atlanta spa shooting, where many of the victims were of Asian heritage. With May having been Asian Pacific American Heritage Month, Gang Liu, Carnegie Mellon University Associate Teaching Professor of Chinese Studies, wondered what he could do to best serve the Asian Pacific American community.

Liu and his fellow organizers were inspired by a book drive created by Ms. Yan (Connie) Zhao at Shadyside Academy. The Shadyside Academy book drive performed so well that it expanded to various schools and districts in Pittsburgh with the support of the Pittsburgh Chinese Association Youth Center. Liu served on an organization committee of eight individuals who created a book drive for schools located in the Upper Saint Clair School District of Pittsburgh, Pennsylvania. It raised book donations for the libraries of Boyce Middle School, Streams Elementary School, Baker Elementary School, and Eisenhower Elementary School with the topic of Asian Pacific American Heritage in mind. 


"The book drive works as a cultural bridge, connecting people's minds, encouraging communication, and helping exchange ideas," said organizer Qiongyao Zhang.


Liu and Zhang formed the Upper Saint Clair book drive to bring cultural awareness to Asian and Pacific American communities. "Many people living in the U.S. know little about Asia or Asian culture," said Zhang. "The current textbooks have very limited information about world history, among which Asian history and geography barely exist." Zhang noted that the lack of education on the topic has resulted in an absence of connection between Asian and Pacific American children and their heritage, cultures, and languages.  


"I met an American family with an adopted Chinese girl. The parents asked whether we have a formal APAH, Asian Pacific American Heritage, group. Their little girl has been going to Pittsburgh Chinese school for a few years but, other than that, they haven't known what else they could do to help the little girl know more about Chinese culture," said Zhang. "I also received an email from an Indian American family, who had the same question about the APAH group."
"We will all face difficult days, but I promise you that you will still be able to move your life forward after any setback." - Cindy Kadohata
Organizing member Annie Cui was moved by the overwhelming support from many authors whose books were on the donation list. Authors such as Grace Lin, Rajani LaRocca, Uma Krishnaswami and Cindy Kadohata wrote inspirational messages and sent signed bookplates to Upper St. Clair students. Author of "A Place to Belong," Cindy Kadohata, wrote, "What I wish to express in many of my books is that no matter how hard your day or month, or even year, is, you must find your path forward to a wonderful and meaningful life. We will all face difficult days, but I promise you that you will still be able to move your life forward after any setback." Pittsburgh-based author, Stacy Shaneyfelt showed her support by donating her own Asian Pacific American Heritage-themed books.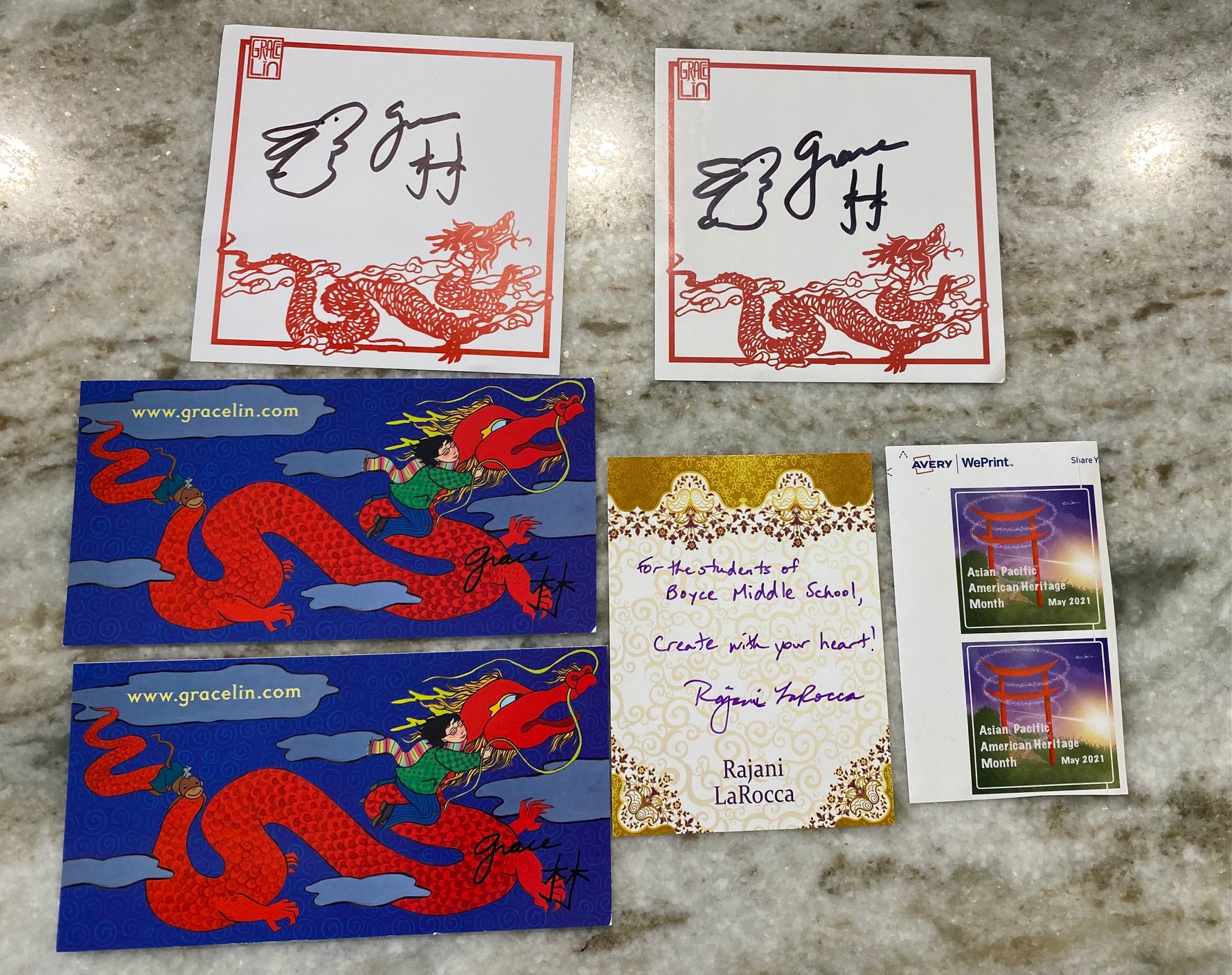 "What is unique about this book drive is that it connects faculty, staff, students, families, and book authors in a joint effort to promote enriched cultural education to schoolchildren - the future driving forces for a better, brighter and more socially equitable society," said Cui.


The Upper Saint Clair book drive, which started in mid-May, quickly received incoming donations. "More than 100 copies of books were pledged within a week," said Liu.  "We knew that many Asian and non-Asian families would like to participate before we started the book drive, but we didn't expect that our goals could be accomplished so easily." Liu hopes that the overwhelmingly positive response will pave the way for an even larger book drive in 2022 so that more individuals in the community can benefit. 

The Pittsburgh Chinese Association Youth Center, or PCA Youth Center, will continue to host the book drive annually in May to celebrate and honor Asian American Heritage Month.  
"One book drive won't change all the stereotypes that have been formed over centuries of misunderstandings, but is still a good start," said Liu. "In addition, the book drive has made our own kids prouder of their heritage and culture. This, to us, is a huge accomplishment." 
In addition to the Upper Saint Clair book drive, the PCA Youth Center hosts other events such as their career explorer series, where working professionals share their experiences in their respective industries and inspire high school students to explore a wide array of career paths. The most recent meeting of the career exploration series took place on June 26, 2021.