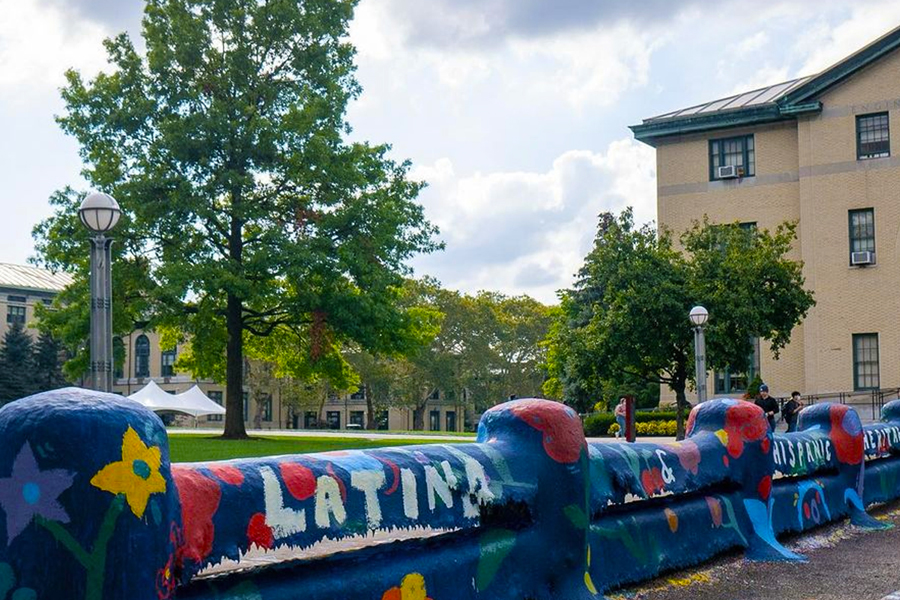 October 13, 2021
Mister Cao-Berg's Neighborhood
By Michael Henninger mhenninger(through)cmu.edu
Media Inquiries
Ryan Scarpino
University Communications & Marketing
As work ends on Thursday, the voice of Iván Cao-Berg resonates throughout Pittsburgh. From WRCT 88.3 FM's radio station, nestled in the basement of the Cohon University Center at Carnegie Mellon University, Cao-Berg connects to listeners across southwestern Pennsylvania. The host of Barrio Latino, Cao-Berg carries on the legacy of the region's longest running Spanish-language radio show.
Martha Mantilla created Barrio Latino in 1995, and it was originally called Revista Radial Latinoamericana. Mantilla, who works at the University of Pittsburgh as a librarian for the Latin American Studies Collection, ushered in a series of hosts who have taken on the program throughout its 26-year history.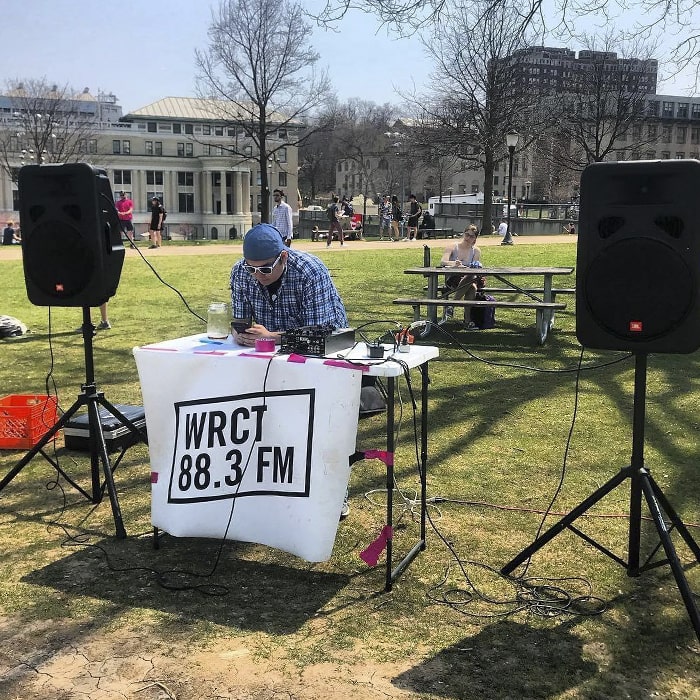 Cao-Berg (pictured at left) took on hosting duties almost five years ago. An alumnus of CMU with a master's degree in computational biology, Cao-Berg works as a research software specialist for the Pittsburgh Supercomputing Center, a joint research center of Carnegie Mellon and the University of Pittsburgh. Born in Argentina and raised in Puerto Rico, Cao-Berg said that when he studied at CMU, he wanted to contribute to conversations about diversity and inclusion.
"I noticed that Latinos in Pittsburgh had no sense of community for many different reasons," Cao-Berg said. "I wanted to help build that community, to increase our visibility and help to build a historical footprint."
Cao-Berg met Kenya Dworkin, an associate professor of Hispanic studies, who was then the host of Barrio Latino.
"There are a lot of places in the world where people rely on radio," Dworkin said. "It's one of the cheapest ways to have news and entertainment."
As Dworkin moved on from the show, she said she felt confident knowing it had been left in good hands.
"I've rarely met anyone who is so aware of what's going on in the community. Iván is so good at finding and gathering information and then quickly turning it around," Dworkin said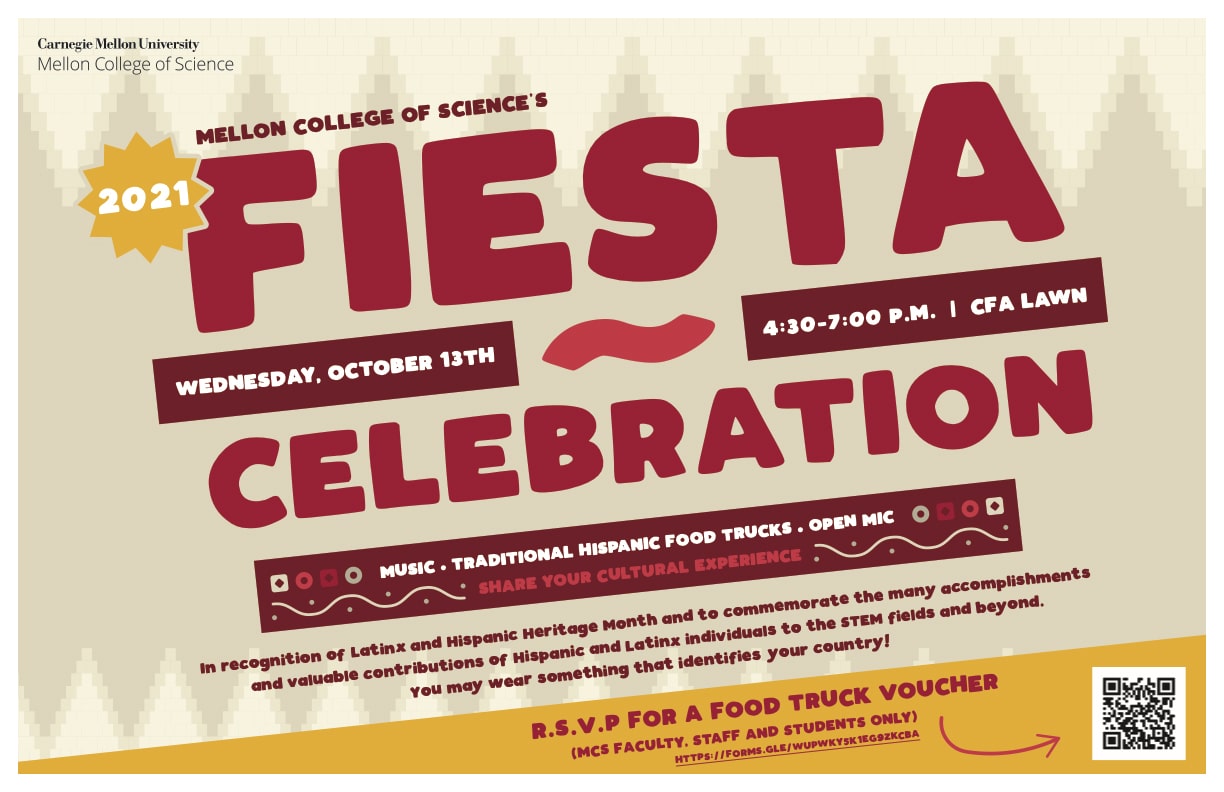 Barrio Latino is one of the hosts of Mellon College of Science's Fiesta Celebration on Oct. 13, and will DJ the event.
Cao-Berg has morphed Barrio Latino into more than a radio show. It's now a website, documenting the events and conversations of a population that doesn't have an exact geographic center. Through a network of email lists and Facebook groups, Cao-Berg serves as connective tissue for the Latino community.
"The Spanish-speaking community in Pittsburgh is not all in one location like you might find in other cities like New York. It's very scattered and spread out. Every year we have new students come here from Spain and Latin America who don't know much about the city or where to find things. Barrio Latino serves as a bulletin board, helping them discover resources like gatherings and vaccine information," said Felipe Gómez.
Gómez, a teaching professor of Hispanic studies, has previously taught classes at Carnegie Mellon on Spanish-language radio. These days, Cao-Berg guest lectures on his updated offering, Podcasting in Spanish.
Students in Gómez' classes hear Cao-Berg's opinions on their ongoing projects. In the past, students have been guests on Barrio Latino for live conversations in Spanish. In the current podcast class, if a final podcast ends up meeting certain criteria, it may be broadcast on the show.
"I've always been very grateful for the help Iván provides," Gómez said. "It also serves as a big test for the students who have been with us throughout the program. It's daunting to be speaking on air, live, with a native speaker. But I've known many students who have highlighted the experience as one they've learned the most from."