Recent News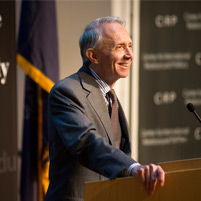 David Souter Discusses Value of Humanities and Social Sciences

Former U.S. Supreme Court Justice Souter's talk, "The Heart of the Matter: The Humanities and Social Sciences for a Vibrant, Competitive, and Secure Nation," called for increased support for research and renewed efforts to increase student engagement.
---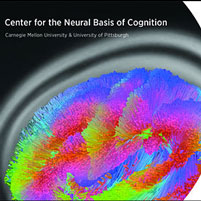 Carnegie Mellon, University of Pittsburgh Celebrate 20 Years of Advancing Brain Research Through Center for the Neural Basis of Cognition (CNBC)
At the end of September, the White House Office of Science and Technology Policy recognized Carnegie Mellon University's investments in its new BrainHubSM initiative and the University of Pittsburgh's Brain Institute for their support of the federal BRAIN Initiative.
---
If used correctly, "big data" and data science have enormous potential to revolutionize many fields. To maximize its benefits for biomedical research, Carnegie Mellon University's Department of Philosophy is partnering with the University of Pittsburgh to form a new Center for Causal Modeling and Discovery in the Biomedical Sciences.
---
You have a 7-minute and an 11-minute hourglass — what's the simplest way to time a 15-minute boiled egg?
According to Information Systems Professor Raja Sooriamurthi, solving this puzzle is more than fun. It's a great way to boost out-of-the-box thinking and creative problem solving.
---
Read more news about the Dietrich College.