News Highlights
---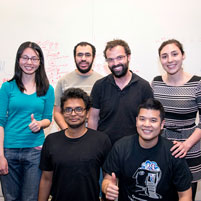 Qualcomm Neurohackathon Teams Develop Solutions To Analyze Neuroscience Data
Five CMU graduate student teams competed in the Qualcomm Neurohackathon to develop solutions to analyze specific neuroscience data. Team "Coin Toss" won first place for their approaches to identify the brain's axonal connection trajectories. MRI fiber tracking has been widely used to map these trajectories, but identifying or classifying them is difficult due to the high complexity of neuroanatomy.
---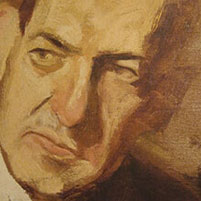 Simon ProSEED Grants Awarded to Nine Learning Science Projects
Five of the TEL projects designed to improve education for CMU students while advancing our understanding of how humans learn involve Dietrich College faculty members.
---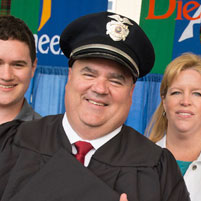 CMU Police Officer Nabs Bachelor's Degree
Since 2006, Joseph Bernarding, a CMU police officer, husband, father, soccer coach and scout leader has been pursuing his bachelor's degree in ethics, history and public policy (EHPP). He is now officially a graduate.
---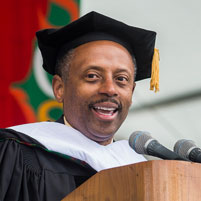 Graduates Urged To Put Their Hearts Into Their Work
"Do the unimagined. Discover the undiscoverable. Change the world — responsibly."

Reciting those words, more than 5,000 graduates at CMU's 119th Commencement ceremony Sunday joined social historian and keynote speaker Earl Lewis in pledging to use their educations actively, throughout their lives, to the benefit of others. Read more, watch videos and view photos from the main ceremony.
---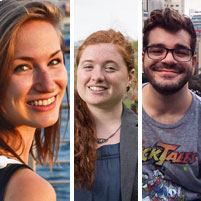 Students, Alumna Receive Fulbright Awards
CMU's four Fulbright award winners for 2016 will research, study and report across three continents. One student and one alumna from the Dietrich College are among the new recipients. Additionally, Juan Acosta (DC'15), will pursue his Fulbright that was awarded last year.
---