News Highlights
---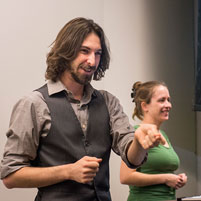 QSSS and HSP Scholars Delve Into the Digital Humanities
It may seem that students in the Dietrich College's Quantitative Social Science Scholars (QSSS) Program and Humanities Scholars Program (HSP) are studying different subjects and learning to approach their various disciplines in contrasting ways. But as first-year students in each program recently learned, there is definitely some common ground.
---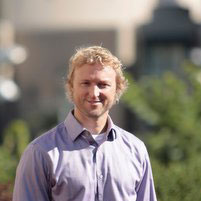 J. David Creswell To Receive Prestigious Health Psychology Early Career Award
Creswell focuses on how the mind and brain influence stress resilience and physical health. Among his many discoveries, he was the first to determine the brain mechanisms that cause stress management strategies such as mindfulness meditation and self-affirmation to work.
---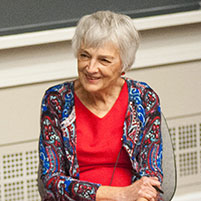 Teaching Shakespeare
English Professor Peggy Knapp and Folger Shakespeare Library Director Michael Witmore recently discussed their techniques and experiences teaching Shakespeare and how their shared passion will leave a lasting imprint at CMU.
---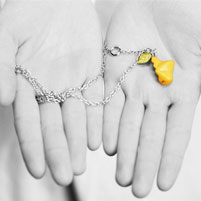 Lost Love Leads to Study of Emotion
As part of a joint project between the English Department and Entertainment Technology Center, students asked Pittsburgh residents to share objects that represented broken relationships and then designed an exhibition for the Museum of Broken Relationships Pittsburgh.
---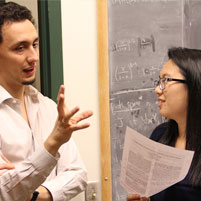 Value of Research Instilled From the Start
Whether through research training courses or senior honors theses, undergraduate students in the Dietrich College have opportunities to engage in research at every turn.

These students contribute to knowledge on diverse topics alongside the best and brightest in their fields.
---