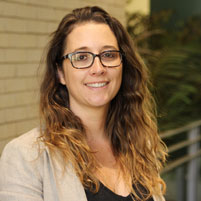 May 19, 2017

Danielle Wenner to Explore Ethics and Exploitation in Brocher Residency
Is it ethical to "rent out" a disadvantaged woman's womb? What can scientists do to ensure the autonomy of clinical research subjects? These are just a couple of the questions on the mind of CMU's Danielle Wenner.
---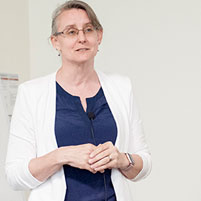 May 19, 2017

The Ethics of Time Travel
When it comes to time travel, physicists say it could happen.

Mara Harrell, teaching professor of philosophy in the Dietrich College of Humanities and Social Sciences, asks whether it should.
---
May 18, 2017

Meeting of the Minds Showcases Students' Diverse Talents
From designing a constitution for a reunified Korea to writing a collection of short stories, Dietrich College students work on projects that tackle real problems and showcase their creativity. They recently shared what they've been working on at the Meeting of the Minds, an undergraduate research symposium.
---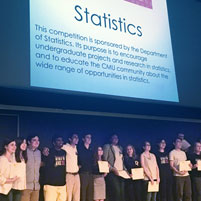 May 18, 2017

Meeting of the Minds: Dietrich College Winners
Since it began in 1995, Meeting of the Minds has grown from 157 student presenters to over 600. The university's diverse array of disciplines and research areas were showcased at the event, which included poster sessions, oral presentations, art installations and more.
---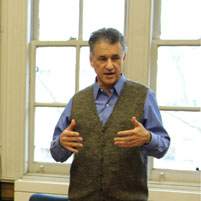 May 17, 2017

Listen Up: Auditory Scientists Catch Students' Attention
When we think of our most memorable learning experiences, we're more likely to recall a special field trip or charismatic speaker than a citation in a research paper. This spring, students in the Auditory Perception course participated in Q&A sessions with guest speakers who lectured about auditory science topics from absolute pitch to cochlear implant technology.
---