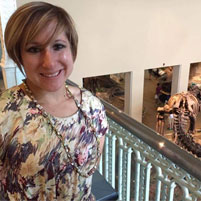 March 22, 2017

Looking Forward in Women's History
Browsing popular bookstores, Lauren Churilla can't help but notice the predominance of male figures in history books. She is one history scholar who sees an opportunity to reverse the trend. Churilla joined the Department of History two years ago as a graduate student.  She currently pursues a research interest in women empowerment and self-defense tactics from 1880-1930.
---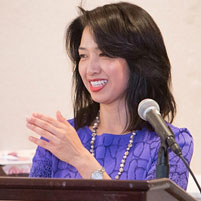 March 21, 2017

Sach Takayasu and a Large Voice for Small Business
As president and CEO of the Asian/Pacific Islander American Chamber of Commerce & Entrepreneurship (ACE), Carnegie Mellon University alumna Sach Takayasu played an instrumental role in what she describes as "giving a voice to the business interests of Asian-Americans and Pacific Islanders (AAPI)."
---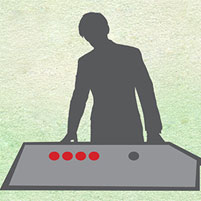 March 20, 2017

Adult Subcortex Processes Numbers With Same Skill as Infants
Despite major brain differences, many species from spiders to humans can recognize and differentiate relative quantities. Adult primates, however, are the only ones with a sophisticated cortical brain system, meaning that the others rely on a subcortex or its evolutionary equivalent.

CMU scientists wanted to find out whether the adult human subcortex contributes to number processing at all.
---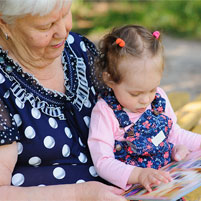 March 15, 2017

Grandma Knows Best
Early detection is critical for improving treatment efficacy for those with autism spectrum disorder (ASD).

New research reveals that children who had frequent interaction with grandparents or older siblings were diagnosed earlier with ASD.
---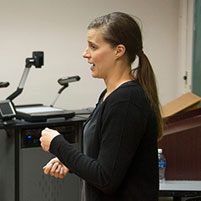 March 14, 2017

NY Times Bestselling Author Lauren Groff Stops By CMU English Classes
Author Lauren Groff visited CMU and advised students to find in classmates what she found in Kevin González, assistant professor of English.

"Find the brilliant readers and writers that you know, put your little claws into them and never let them go," Groff said. "They will end up being not only a source of amazing critique for the rest of your life, but a source of inspiration."
---