Something is always going on within the Dietrich College of Humanities and Social Sciences.
Whether it is an innovative student project, groundbreaking research or a faculty-authored bestseller, check out the stories below for a chronological look at what's happening.
---
March 24, 2017

Dietrich College Carnival Events
This year, Carnival will be held April 20-27. Several special events are being planned in the Dietrich College of Humanities and Social Sciences, including the annual college reception. And, to celebrate its 50th anniversary, the Department of Statistics is hosting the Morris B. (Morrie) DeGroot Memorial Lecture, a student poster session and reception.
---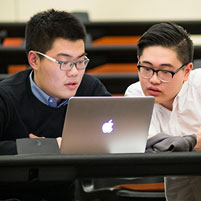 March 23, 2017

CMU Students To Compete for $100K in Citadel and Citadel Securities Datathon
With data scientist and statistician among the fastest growing jobs, organizations in nearly every industry and sector are hunting for the best and brightest.

Citadel, the $26 billion hedge fund is no different, but their approach is somewhat unique. The firm is sponsoring 18 data science competitions at universities across the U.S. and Britain, with a grand prize of $100K. CMU's Department of Statistics will host the Correlation One and Citadel Datathon on March 25.
---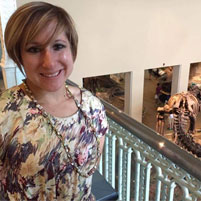 March 22, 2017

Looking Forward in Women's History
Browsing popular bookstores, Lauren Churilla can't help but notice the predominance of male figures in history books. She is one history scholar who sees an opportunity to reverse the trend. Churilla joined the Department of History two years ago as a graduate student.  She currently pursues a research interest in women empowerment and self-defense tactics from 1880-1930.
---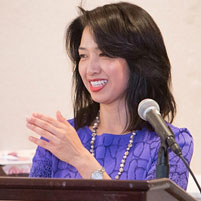 March 21, 2017

Sach Takayasu and a Large Voice for Small Business
As president and CEO of the Asian/Pacific Islander American Chamber of Commerce & Entrepreneurship (ACE), Carnegie Mellon University alumna Sach Takayasu played an instrumental role in what she describes as "giving a voice to the business interests of Asian-Americans and Pacific Islanders (AAPI)."
---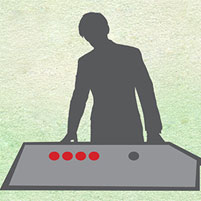 March 20, 2017

Adult Subcortex Processes Numbers With Same Skill as Infants
Despite major brain differences, many species from spiders to humans can recognize and differentiate relative quantities. Adult primates, however, are the only ones with a sophisticated cortical brain system, meaning that the others rely on a subcortex or its evolutionary equivalent.

CMU scientists wanted to find out whether the adult human subcortex contributes to number processing at all.
---