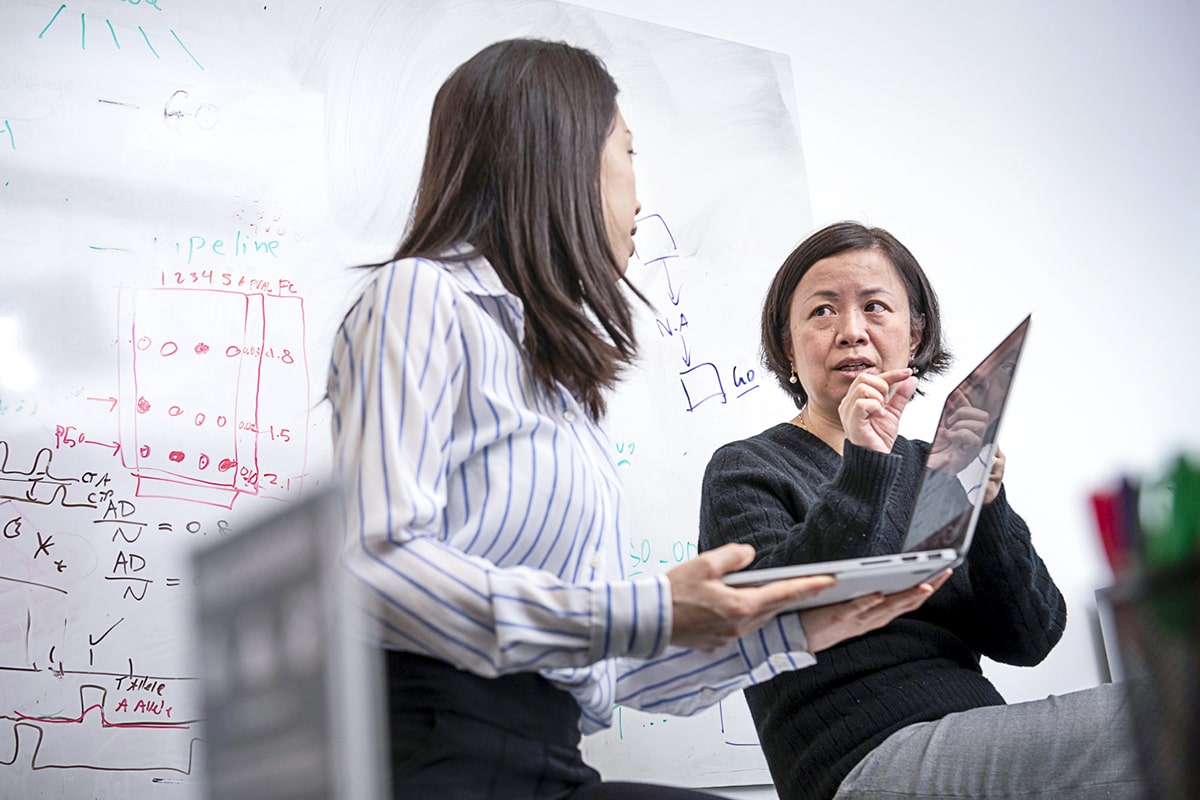 September 22, 2020
Academic Resources for First-Year Students
The transition from the high school classroom to the college classroom can be challenging, and we want our parents and family members to be familiar with the support and guidance that Carnegie Mellon offers to new students to help them have a strong academic start. You will find information here about some common challenges that first-year college students will navigate and resources on campus where you can refer your student for guidance and support.
Remote Learning
Whether students are in Pittsburgh, at home or studying elsewhere, they will have some of their coursework offered in a remote format this fall. As students continue to adjust to remote coursework, they will find that some of their tried and true strategies for engaging in courses may need some refreshing and adjustments. The Student Academic Success Center offers guidance to students and families to foster a positive online learning environment including technology set up, setting up a workspace, identifying a support system and taking breaks.  
Time Management
Adjusting to the workload of college classes and managing remote events are new challenges for our first-year students. Finding the right balance between coursework, making friends, engaging in community events and allowing time for health and wellbeing takes time and patience, but is invaluable to engendering their success at CMU. For students struggling with time management, the Student Academic Success Center offers academic coaching and workshops to help students better manage their time and commitments. Academic advisors also are well equipped to help students work through time management issues and ensure they are able to balance their academics with their extracurricular interests. 
Engaging with Faculty and Staff
Sometimes, first-year students may feel intimidated about getting to know their professors and the support staff on campus. However, we want to strongly emphasize that the members of the CMU community are supportive, friendly and love to connect with students! The better connected a student is to the various faculty and staff on campus, the more likely they are to feel a sense of belonging at CMU and to seek help and guidance when needed. Encourage your students to talk to faculty and staff members by setting up appointments or by visiting a professor's remote office hours.
Asking for Help
Many CMU students graduated at the top of their class and excelling in high school came easy to them. The academic demand and culture of Carnegie Mellon can be an adjustment for students, and we find that the most successful students are not afraid to ask for help. It is normal for a student to find some of their classes challenging, which is why we offer a variety of resources to help them succeed. The Student Academic Success Center provides individual and group tutoring; consulting for written, verbal or visual projects; and language support for our nonnative English speakers. We recommend you talk to your student about the academic transition to CMU and encourage them to be open to asking for help.
---
Talk with your student about any academic concerns they have and suggest they consider taking advantage of some of the resources highlighted here. Additional academic resources are noted on the Parent and Family Engagement website.