May 26, 2022
INI Diploma Ceremony 2022 celebrates resilience and achievements of newest graduates
Members of the past three graduating classes and their families traveled from near and far to participate in this special in-person ceremony. Company founder Dr. Chenxi Wang delivered the keynote address.
By Deana Lorenzo dlorenzo(through)andrew.cmu.edu
On May 15, 2022, the INI held its annual graduation ceremony, a time-honored tradition that brings together graduates and their families from around the world to celebrate their hard-earned master's degrees from Carnegie Mellon University.
Graduation is a momentous occasion in and of itself, and there was even more reason to celebrate as this was the INI's first in-person diploma ceremony since 2019. The 73 graduates of the Class of 2022 were recognized along with the 285 graduates of the Classes of 2021 and 2020 at Rodef Shalom in Pittsburgh, while friends, family and supporters cheered them on. 
In her remarks, INI Director Dr. Dena Haritos Tsamitis referenced the incredible moment in history in which her students—now alumni—were living. They defied the odds and demonstrated remarkable resilience and grit to successfully finish their degrees during a global pandemic.
"You are poised on the threshold and ready to reshape the future," she told them. "Waiting for things to return to normal was not the path you chose. You chose to reimagine your future."
New graduates are entering the workforce during a challenging time, but these challenges bring opportunities to make a difference. Haritos Tsamitis knows from personal experience that in order to have a positive impact, you must be willing to leave your comfort zone.
"[As] a woman in a male-dominated field at a time when women were not necessarily welcome and a single mother in the workplace—my seat at the table never felt comforting," she said. "But I imagined a better future for myself and my children as my parents did before me. I want to pass on that encouragement to you."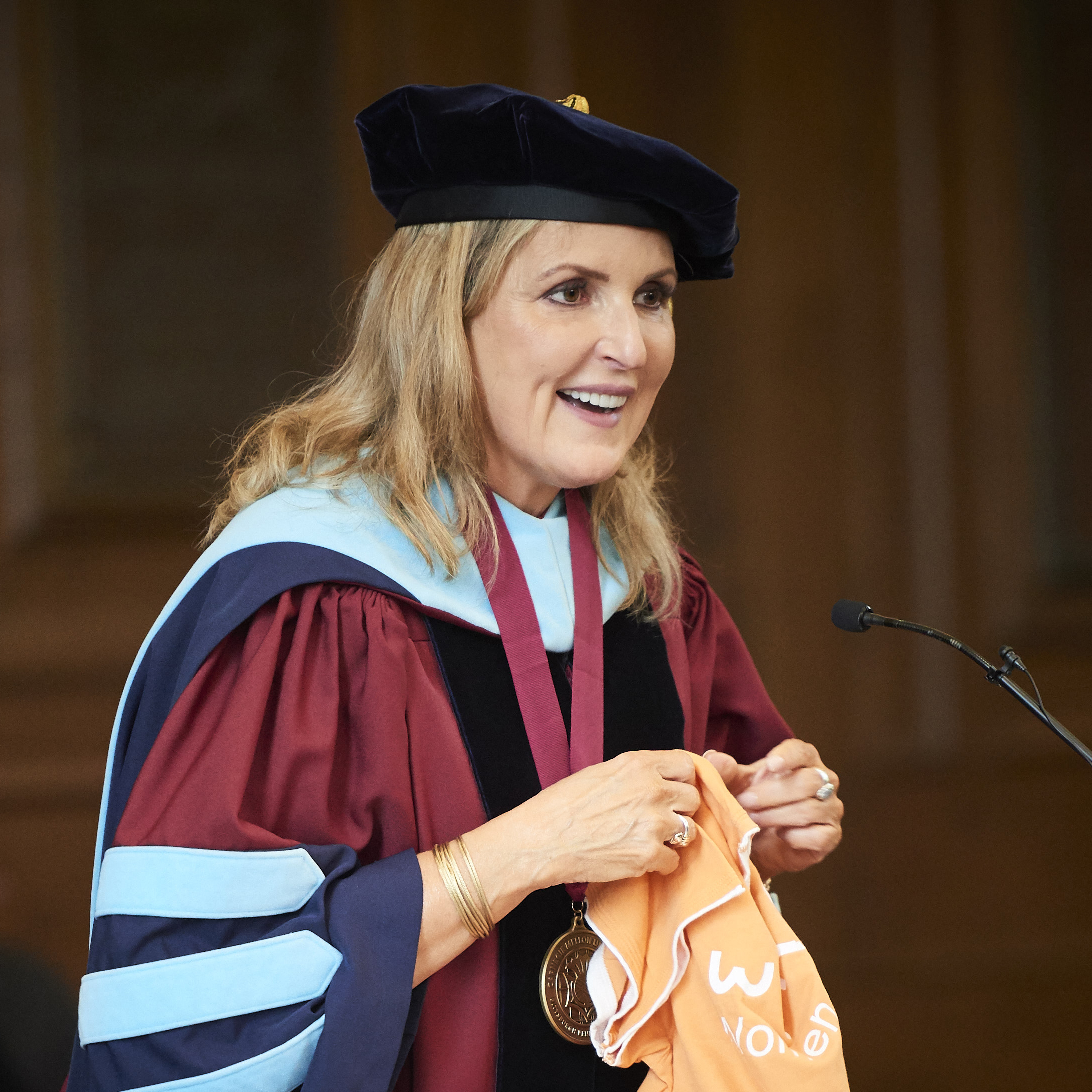 While determination and perseverance are key factors to success, Haritos Tsamitis reinforced the importance of building networks. "I hope you continue to show empathy to others, too, because the future of technology depends on what makes us human."
Before introducing this year's commencement speaker, Haritos Tsamitis left students with this advice: "chase your dreams with tenacity. Stay out of your comfort zone and keep thinking big."
Watch: 2022 INI Commencement Speech - Dr. Dena Haritos Tsamitis 
"Stay out of your comfort zone and keep thinking big."
Next, Dr. Chenxi Wang addressed the graduates. Wang is the founder of Rain Capital, a Silicon Valley-based venture fund that invests in disruptive technologies. Before starting her own business, she was a CMU faculty member in Electrical and Computer Engineering with close ties to the INI; in 2005, Wang and Haritos Tsamitis founded Women@INI (WINI) an active student organization that seeks to advance gender diversity and inclusivity in technology.  
To become the founder, technologist and industry leader she is today, Wang had to overcome a feeling that nearly all people—no matter how successful they are—struggle with at some point in their careers and lives: self-doubt.
"The idea of starting a business had crossed my mind many times, but I never took action before because there was always that little voice at the back of my head that was asking, 'can you do this? Are you good enough? What if you fail?' she said. "I'm here to tell you that that voice will be there all the time."
That voice is the fear of uncertainty—not knowing what your future will hold. Wang advised the graduates to not let that fear stop them from realizing their full potential. 
"Your future is unknown, but this is also the greatest strength that you have, because you get to define it however you want. As long as you don't let that voice at the back of your head take hold of your destiny."
There has never been a greater need for the skills and knowledge that INI graduates possess. Noting current trends in hot button issues such as cryptocurrency, big data, privacy and cyber defense, Wang told the graduates that their time is now.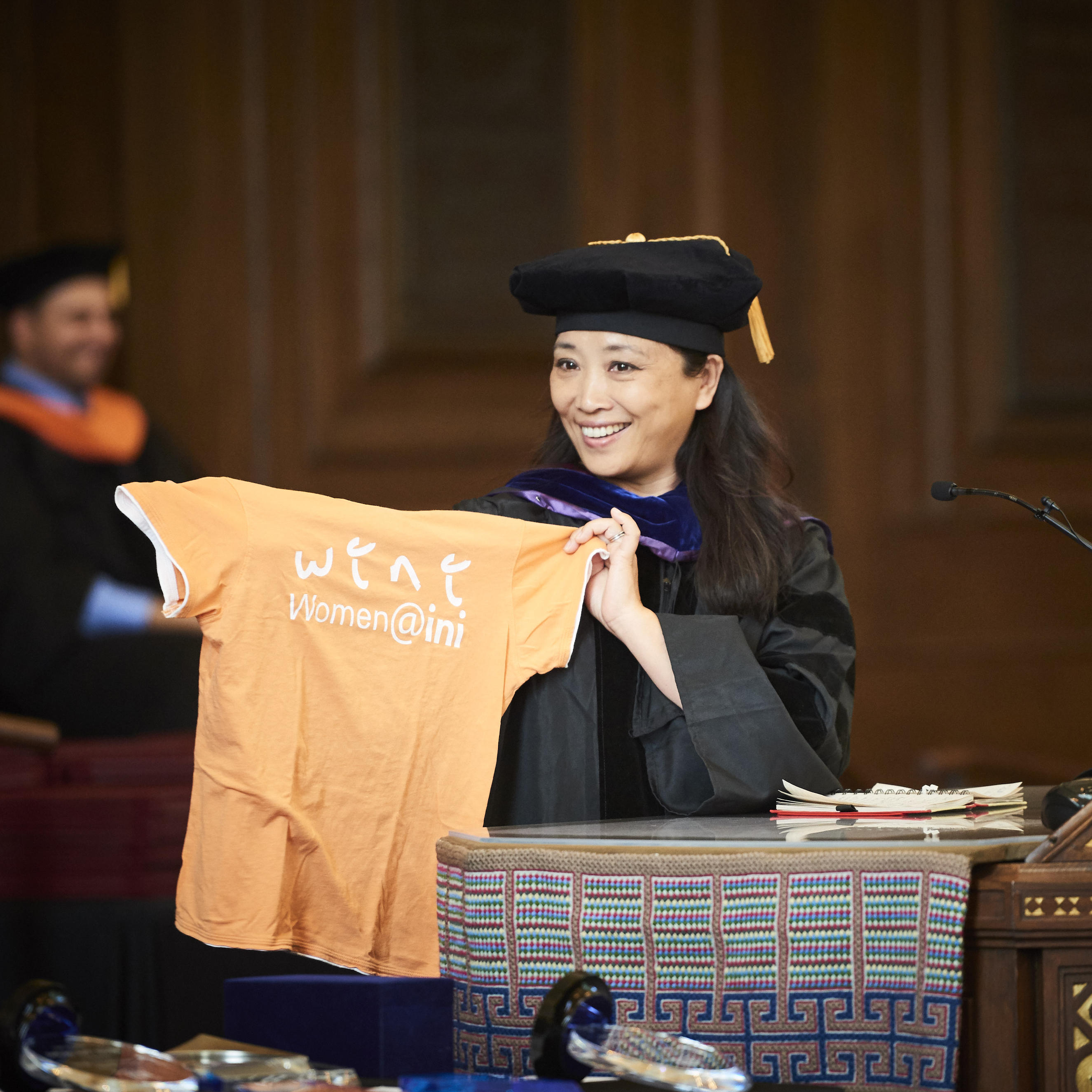 "Next time you have to make a decision that takes you out of your comfort zone—stare down that voice, push it aside, and charge forward."
Watch: Dr. Chenxi Wang Delivers INI Commencement Address
"Don't let that voice at the back of your head define what you do."
INI grad Antonio Martorana (MSIT-IS) addresses first-generation scholars at the CMU FIRST Together Commencement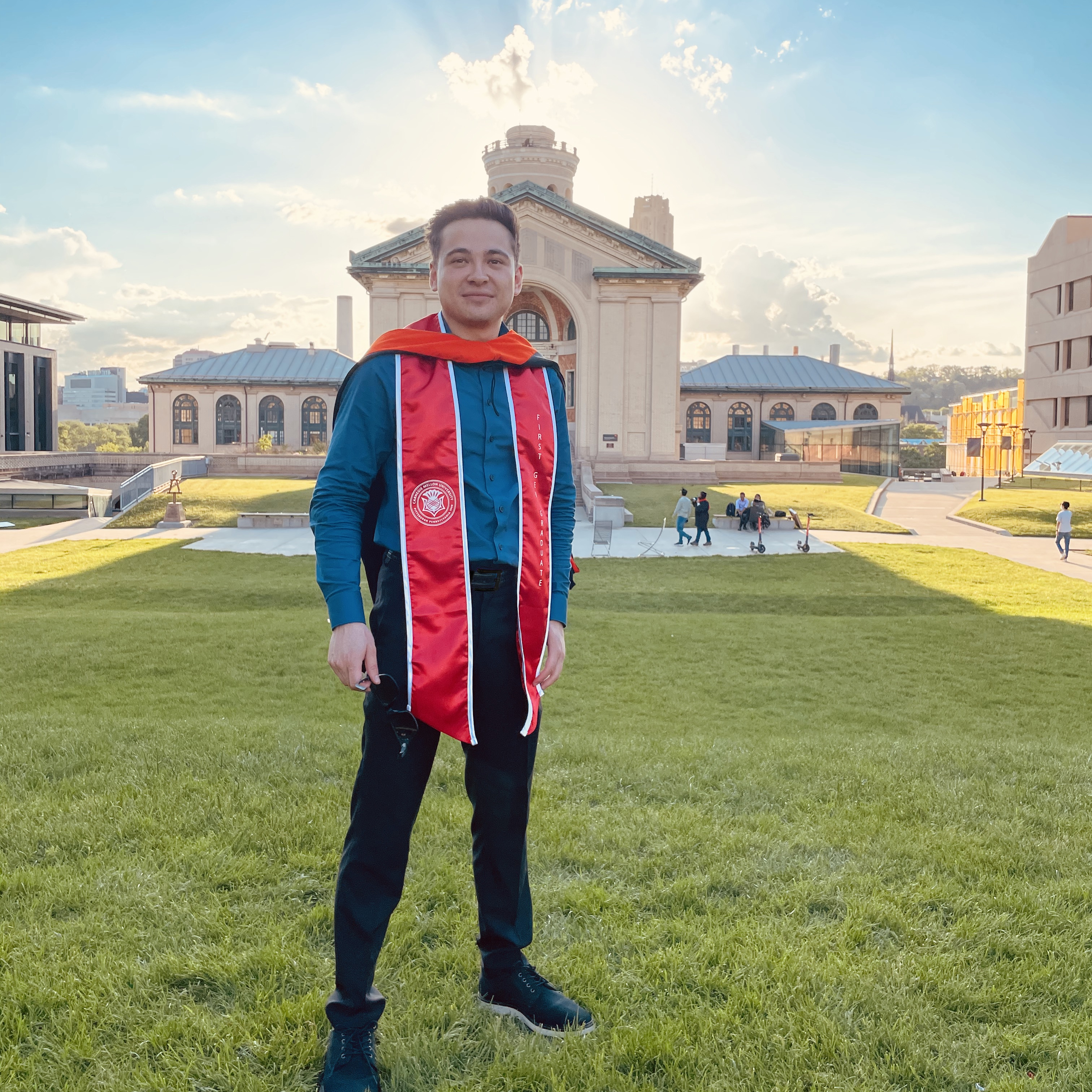 Martorana, who graduated from INI with an MS in Information Technology – Information Security (MSIT-IS), spoke at CMU's graduation reception for first-generation university students, hosted by Center for Student Diversity and Inclusion. During his speech, Martorana encouraged fellow graduates "to utilize their own experiences and become the great equalizers that we didn't have."
"If you're looking to make an impact, the best thing you can do is enable others so that they can try to be great at whatever they want to do."
Martorana is a GEM Fellow and member of the Society of Hispanic Professional Engineers (SHPE). During his time at INI, he served as vice president of GOINI and competed with CMU's award-winning hacking team, Plaid Parliament of Pwning (PPP).
Student Award Recipients
Ruchi Banerjee
Executive Women's Forum INI Fellow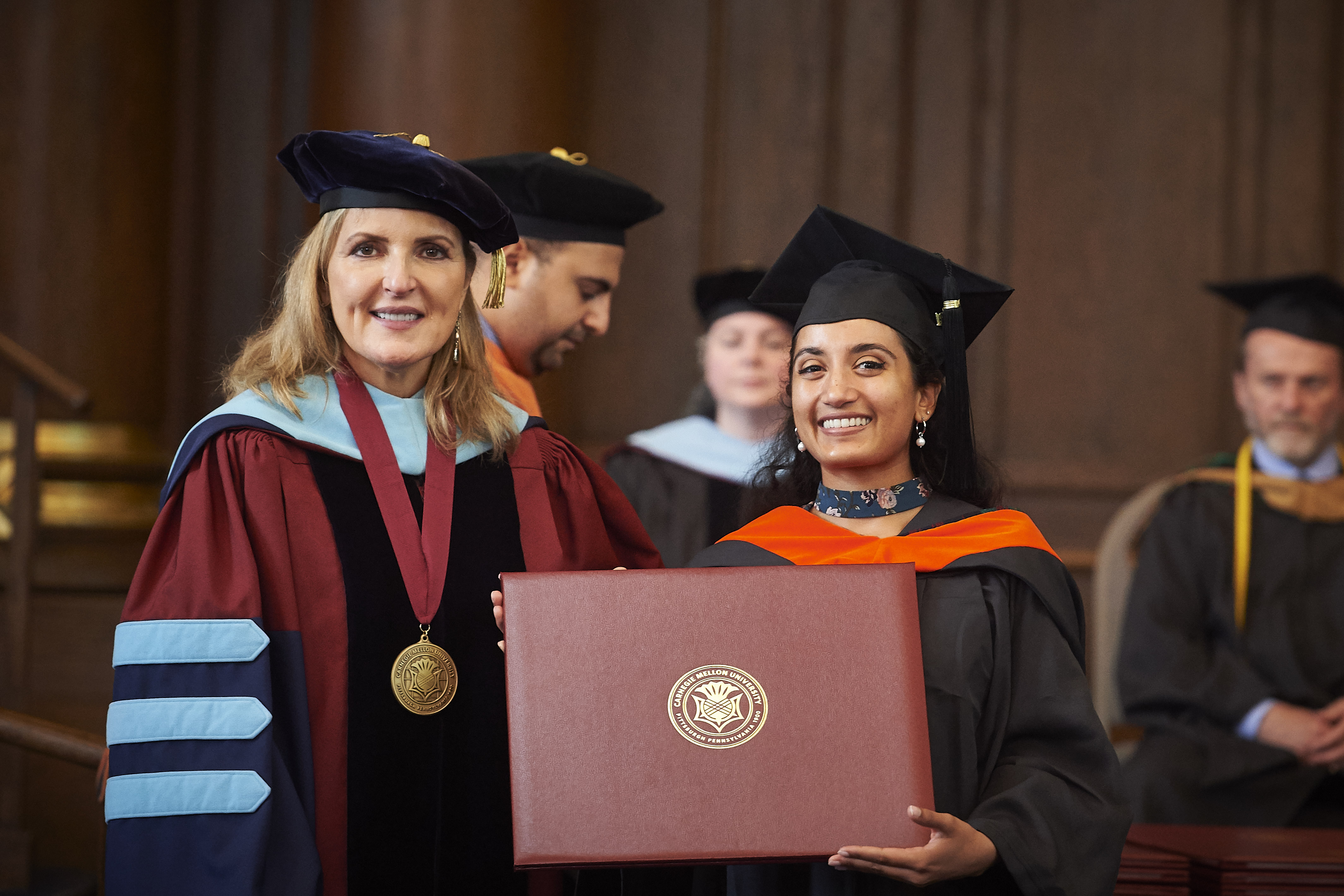 Since 2007, the INI has awarded this fellowship annually, in partnership with the Executive Women's Forum, to an exceptionally promising student. The recipient receives a full scholarship and attends the EWF national conference for women in information security, privacy and risk management. 
Sears Schulz
INI Leadership Award
Nominated by Dr. Joanne Peca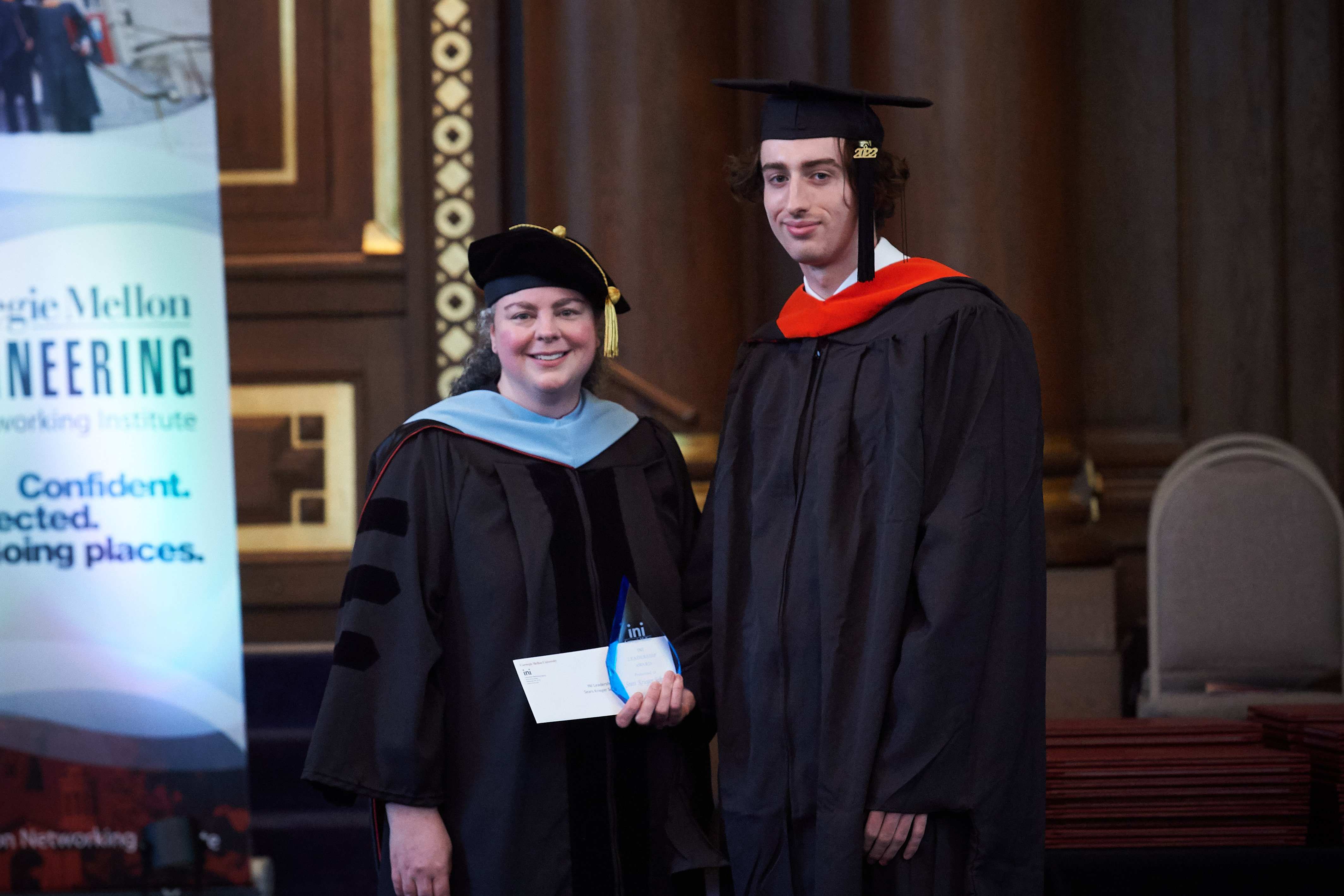 "Sears led a team of ten CMU students who participated in the two-day cyber competition in April. In addition to his exceptional leadership in the 2022 CAE NCX, Sears has an established track record of leadership and mentorship during his time at the INI, including serving as GOINI President, GSA Representative, Student Admissions Representative, Student Representative for Potential Faculty, CPTC Captain and CyberForce Coach...His leadership and mentorship have enhanced the INI experience for many of his fellow students."
Dianelys Soto Cruz
Innocent Habiyaremye Memorial Award
Nominated by Dr. Hanan Hibshi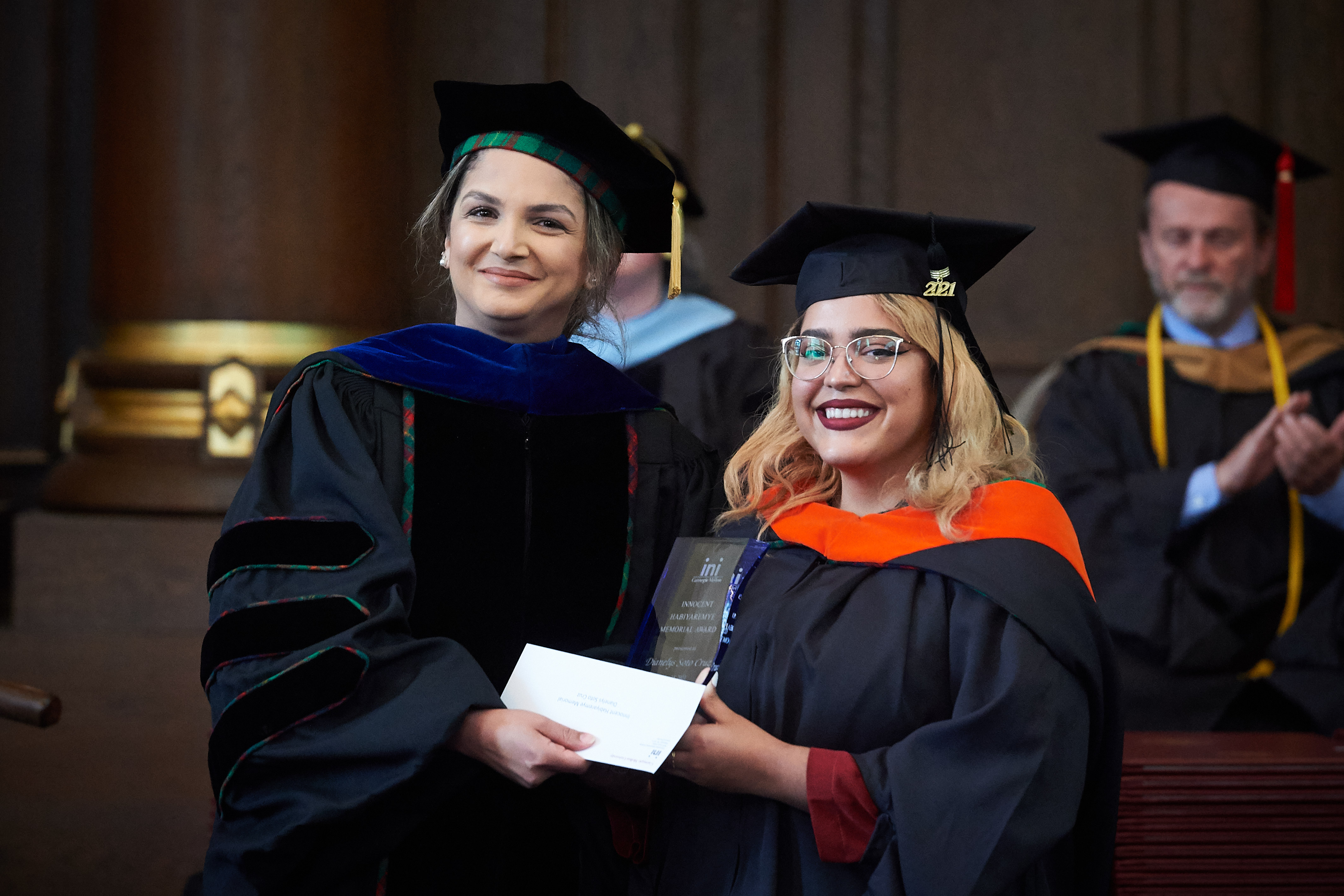 "Since her very first semester, Dianelys was involved in Women@INI (WINI) and became co-chair during the 2020-2021 academic year...she contributed a lot to the INI community, while maintaining academic excellence and meeting the requirements of her DoD Cybersecurity Scholarship. I'm impressed by Dianelys's dedication, hard work, attention to detail, and most importantly, how she multitasks all her responsibilities, while keeping her smile and positive attitude."
Saurabh Pathak
Outstanding Student Service Award for a Teaching Assistant 
Nominated by Dr. Patrick Tague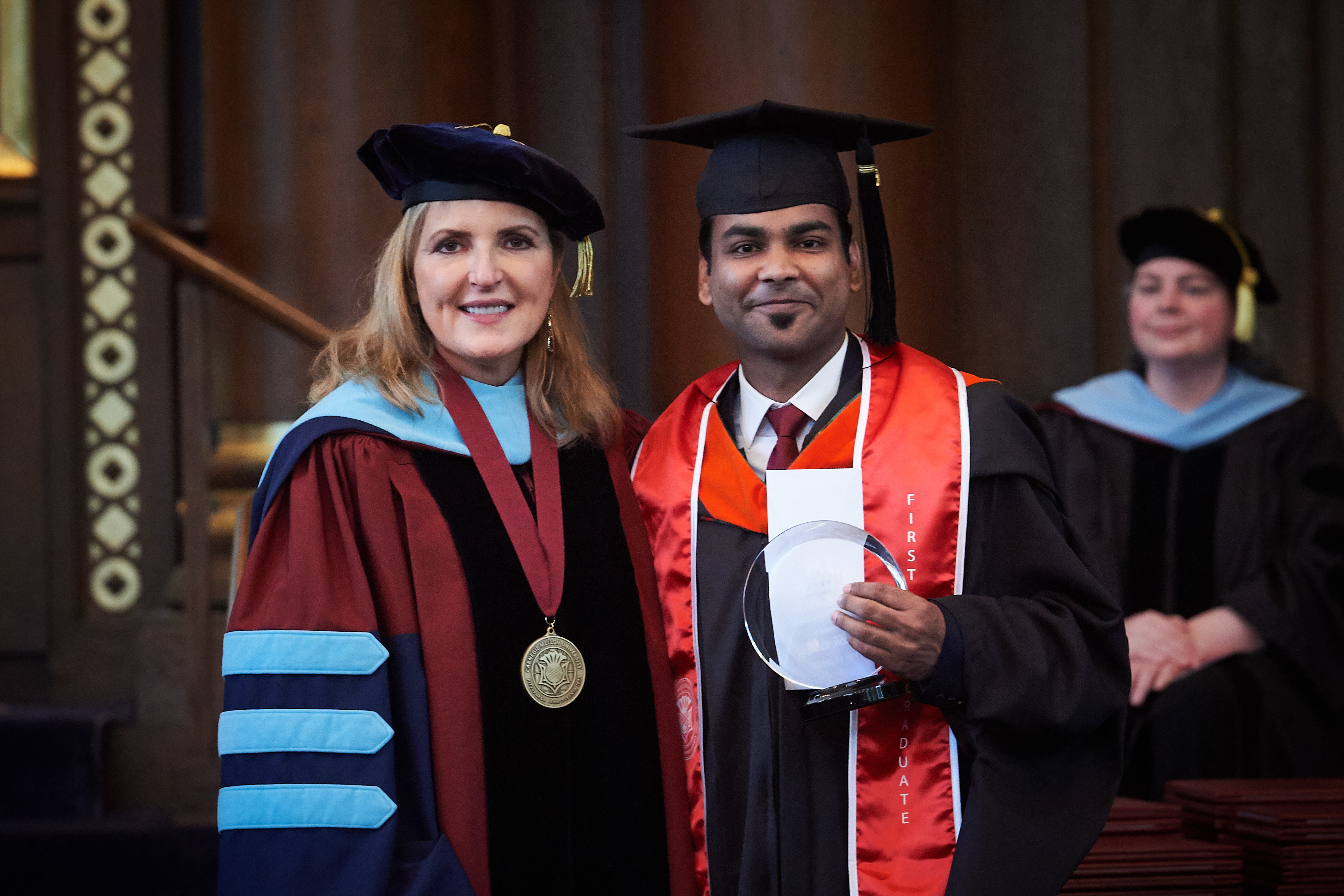 "From day one, Saurabh showed a keen interest in improving the experience that students have in 14-736 while also improving the quality of the lab assignments and scaling our processes to account for twice the enrollment (177 students) as the previous course offering...Saurabh worked very closely with the entire team [of TAs] to facilitate creation of a new 'lab 0' in two different programming languages, complete with a test code suite, and the final product was rather far beyond my expectations for a freshly minted lab. This trend of leadership and improvement continued throughout the semester... Saurabh stepped up to the challenge and gave his time and effort to lead and succeed."
Nihkil Lalit Vanjani
Outstanding Student Service Award for a Research Assistant 
Nominated by Dr. Elaine Shi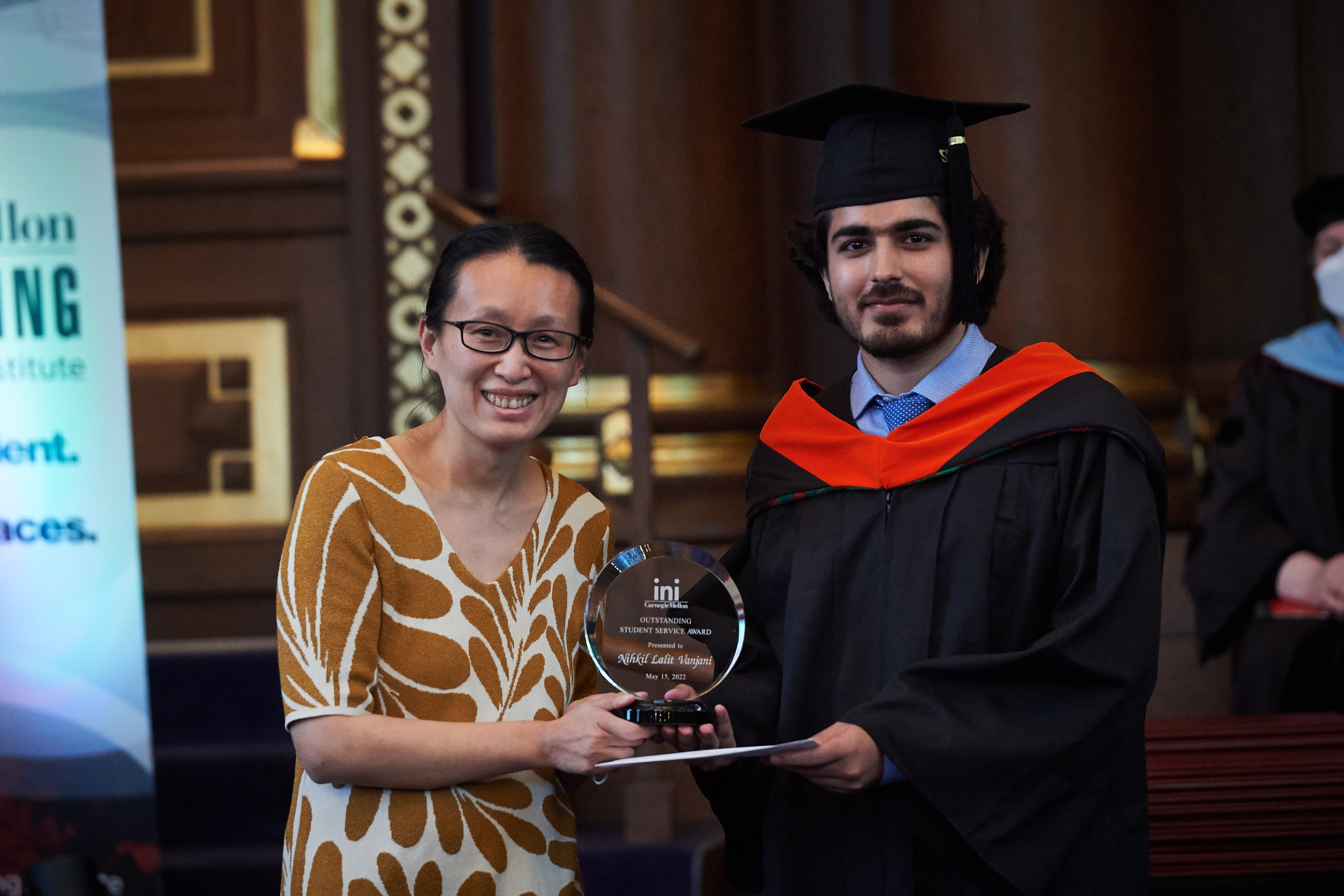 "I suggested a project idea to him related to multi-client functional encryption (MCFE). Nikhil took charge of the project and became the driving force behind it...[He] came up with the key ideas independently...These ideas have resulted in a strong publication which is currently under submission to a top conference in our field...I am so happy that he decided to stay at CMU and do a Ph.D. in cryptography. I am sure he will continue to shine as a Ph.D. student and throughout his academic career. In summary, Nikhil is a superstar, and a one-in-ten-years master's student for our master programs."