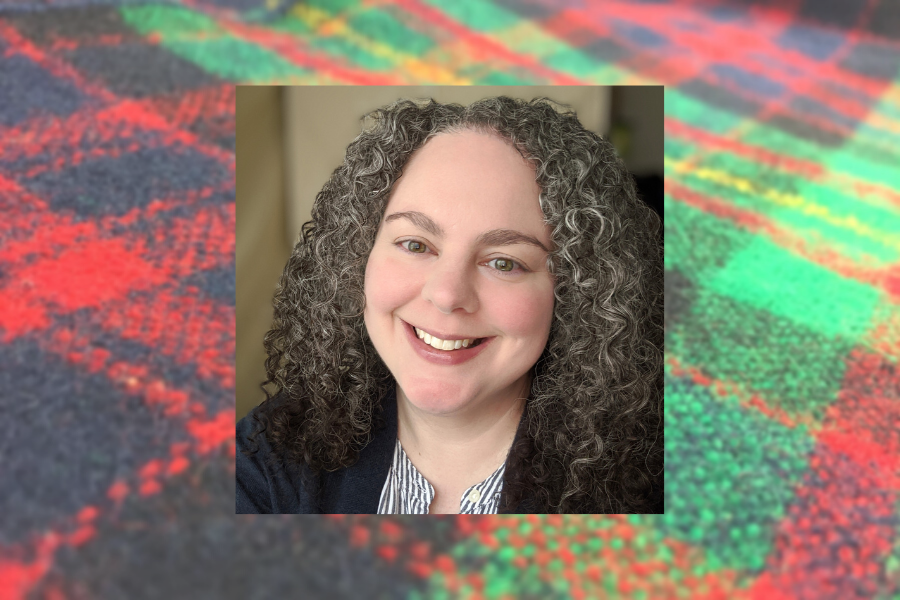 August 31, 2021
Joanne Peca joins the INI
The INI welcomes Dr. Peca to our Pittsburgh campus, where she has started her new role as INI Associate Professor of the Practice
By Deana Lorenzo dlorenzo(through)andrew.cmu.edu
Media Inquiries
Dr. Joanne Peca has joined the INI as an Associate Professor of the Practice based at our Pittsburgh campus. She brings over 25 years of experience in the field of information technology and security, having worked in both hands-on and leadership roles.
Prior to joining the INI, Joanne held a faculty appointment in the College of Information Sciences and Technology at Penn State University. She has also previously served as Penn State Altoona's Chief Information Officer from 2010 to 2019, capping her tenure at the college with recognition as the Pittsburgh Technology Council's 2019 Non-Profit CIO of the Year.
We caught up with Joanne to learn more about her background, interests and what she's looking forward to the most as the newest member of the INI faculty. Welcome to the INI team, Joanne! 
---
Q&A with Joanne Peca
Q: What's your hometown and alma mater?
A: I hail from Williamsburg, PA (a tiny town in the middle of Pennsylvania). I'm an alum of the Yale School of Management, Northeastern University, Drexel University, Rider University, and Penn State University. I've also completed professional programs at Stanford University and the Thayer School of Engineering at Dartmouth. 
Q: What drew you to the INI and what are you most excited about?
A: The interdisciplinary nature of the INI aligns with both my academic and professional backgrounds; it's not often you find an intensely technical program that also recognizes and appreciates the connection to other disciplines. I'm excited to share my own experience and also learn from my new colleagues!
Q: What is your favorite thing to teach? 
A: Information Security Management is a favorite topic of mine. It requires you to understand the business and its purpose, the intricacies of organizational dynamics, and (of course) information security and technology. As a result, you have an opportunity to explore these different topics and see how they connect and interact with each other – it's essentially like solving an ever-evolving puzzle.
Q: Who has inspired you the most?
A: I'm a first-generation college student and my parents are my biggest inspiration. They're brilliant people who didn't have an opportunity to attend college, so they did everything possible to make sure I could.  Every accomplishment I have had in my professional and academic careers belongs to all three of us.
Q: What are you teaching in Fall 2021?
A: I'll be co-teaching Academic and Professional Development (APD), teaching Scholarship for Service (SFS) Seminar and Cyber Law and Ethics, and observing a couple of additional courses to prep for the spring semester.
Q: What's your teaching style? 
A: Storytelling. I like to share my own industry experience and prepare students for the reality of working in IT and InfoSec. 
Q: Best piece of advice you offer students?
A: Like all things in life, you will get out of this program what you put into it. Engage with the course material, get to know your faculty, and take advantage of extracurricular opportunities. That being said, also make sure to take time for yourself; make a concerted effort to schedule some downtime so you can recharge and bring your full capabilities to the table.
Q: Do you have a fact about yourself that surprises people or a unique accomplishment that you want to share?
A: I'm an avid indoor rower. I've rowed a couple half-marathons and full marathons over the years and am prepping to do another marathon later this year.