August 15, 2019
INI partners with UNCF's Computer Science Academy in Silicon Valley
Undergraduates from five HBCUs took classes and attended talks and workshops at the Carnegie Mellon University Silicon Valley (CMU SV) campus.
By Deana Lorenzo dlorenzo(through)andrew.cmu.edu
Media Inquiries
Jessica Shirley
Director of Strategic Communications
In summer 2019, the Information Networking Institute (INI) participated in the United Negro College Fund's (UNCF) Computer Science Academy in Silicon Valley, a pilot program aimed at building professional and technical skills for computer science undergraduates from historically black colleges and universities (HBCUs).

Thirty rising sophomores from five HBCUs attended classes, talks and workshops at the Carnegie Mellon University Silicon Valley (CMU SV) campus. The students engaged in a project-based curriculum taught by HBCU faculty and focused on data structures and algorithms, web and mobile app development, UI and UX, innovation and entrepreneurship, and technical interview preparation. The Information Networking Institute (INI)'s staff, faculty and alumni collaborated with the Electrical and Computer Engineering (ECE) department and the Integrated Innovation Institute (III) to host additional talks and workshops.



The CS Academy is part of UNCF's efforts to support and empower HBCU students pursuing careers in STEM. The 2012 U.S. Census Bureau data indicates that employment opportunities in STEM are projected to grow to 9 million jobs by 2022, but according to the UNCF, African Americans comprise only five percent of the science and engineering workforce and less than one percent of all tech startups.

"Many of the nation's HBCUs are producing top-tier talent in the innovation economy, and UNCF wants to establish a consistent presence in Silicon Valley so that employers first look to HBCU students as qualified employees for recruiting," said UNCF's national STEM director, Dr. Chad Womack, on the organization's website.

Sari Smith, the INI's Senior Director of Strategic Engagement, had the pleasure of working with CS Academy students and faculty throughout the summer program.

"We were so impressed with the students' level of interest and engagement," Smith said. "We are looking forward to working with the CS Academy, other UNCF programs, and HBCUs in the future."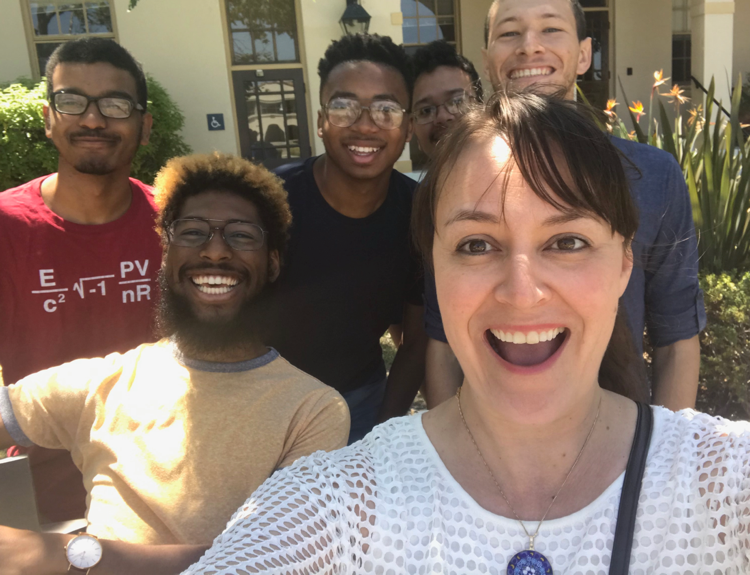 "The diverse workshop series that CMU provided for the CS Academy was simply wonderful, as were the presenters," said Jaye Espy, lead UNCF consultant for the CS Academy. "Our students gained such a valuable perspective of the industry and beyond from the experts."
According to Isis Black, an undergraduate computer science student at Hampton University, the program's highlight was networking and directly learning from leaders in the tech field.
"Through this program, not only did I sharpen my computer science skills, but I have figured out what I want to do in the future, gained knowledge that I have used to better myself, made great connections, and found new mentors and lifelong friends," she said.

Supporting the CS Academy is the latest chapter in the INI's history of partnership with HBCUs to increase representation in the field. Dr. Dena Haritos Tsamitis, Barbara Lazarus Professor in Information Networking and director of the INI, served as the principal investigator on the National Science Foundation (NSF) Information Assurance Capacity Building Program (IACBP). The IACBP was an intensive summer program to help build information assurance education and research capacity at minority-serving colleges and universities. Ninety-one faculty from 48 institutions benefitted from this program, including Hampton Univeristy and Howard University which were both involved in the UNCF's CS Academy. 

Highlights from the 2019 CS Academy
INI Faculty Workshops

Several INI faculty led workshops covering timely topics in information networking and security. They also offered professional advice from their careers in the field.
INI Alumna Chat: Samantha Allen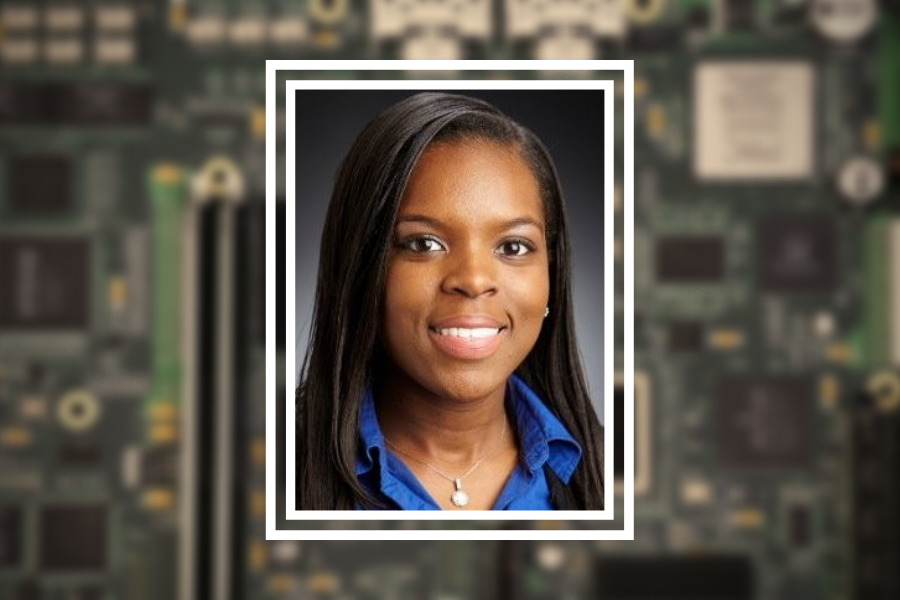 Samantha Allen (MS25) is a 2015 graduate of the INI's M.S. degree in Information Security Technology Management, now the M.S. in Information Security. She talked with the CS Academy students about her decision to go to graduate school immediately after earning her degree from Hampton University, and why the INI was the right fit for her. She also discussed her current role as a Cyber Security Engineer at the John Hopkins Applied Physics Lab in Maryland. 
"Graduate school helped me think and approach problem-solving differently. I learned so much during my undergraduate program at Hampton and CMU allowed me to apply what I'd already learned while also gaining much more knowledge. Exposure to these two very different environments opened my eyes and provided me a very well-rounded and invaluable college experience," said Allen.
Applying to Graduate School Workshop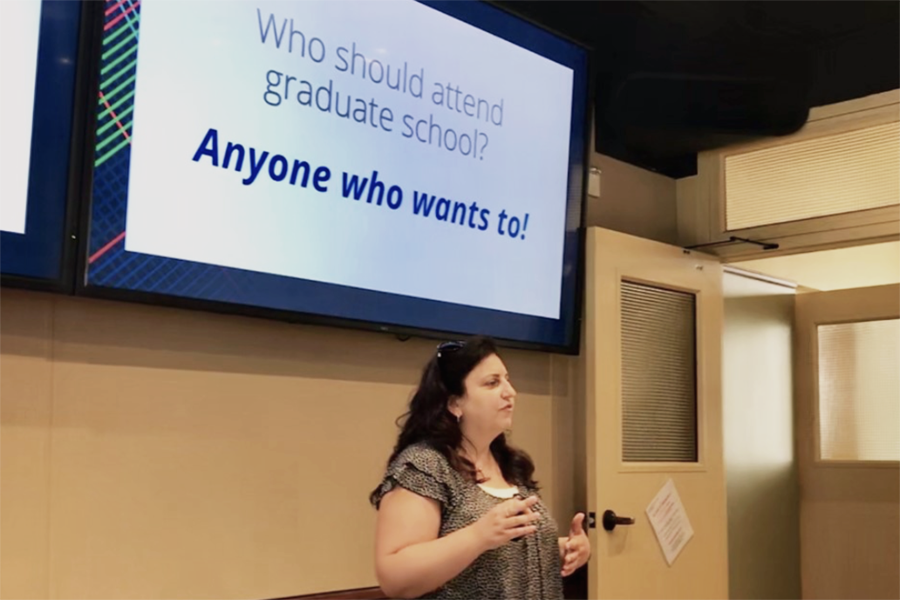 Jennifer Spirer, the INI's Senior Associate Director of Admissions and Recruitment, addressed the question: Who should attend grad school? The answer: "Anyone who wants to!"
Spirer talked about reasons to attend graduate school and provided an overview of opportunities in the INI's programs. She also shared insights into creating a competitive application and identifying funding opportunities. 
INI Alumna Chat: Tyelisa Shields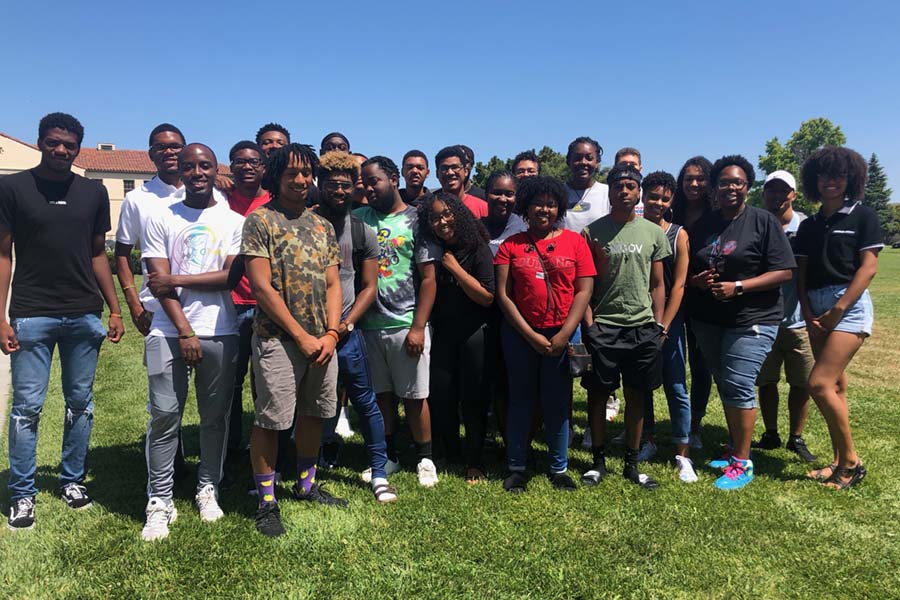 Tyelisa Shields (MS20) completed her undergraduate degree at Grambling State University and earned her master's degree through the INI's bicoastal information security program in 2010. Today, she is a member of the INI Alumni Leadership Council.
"I really enjoyed speaking with the students, especially being an HBCU alumna," said Shields. "We discussed imposter syndrome, challenges of being a minority in tech, and our favorite restaurants! All-in-all it was a great experience and we all walked away from the conversation a bit more knowledgeable."