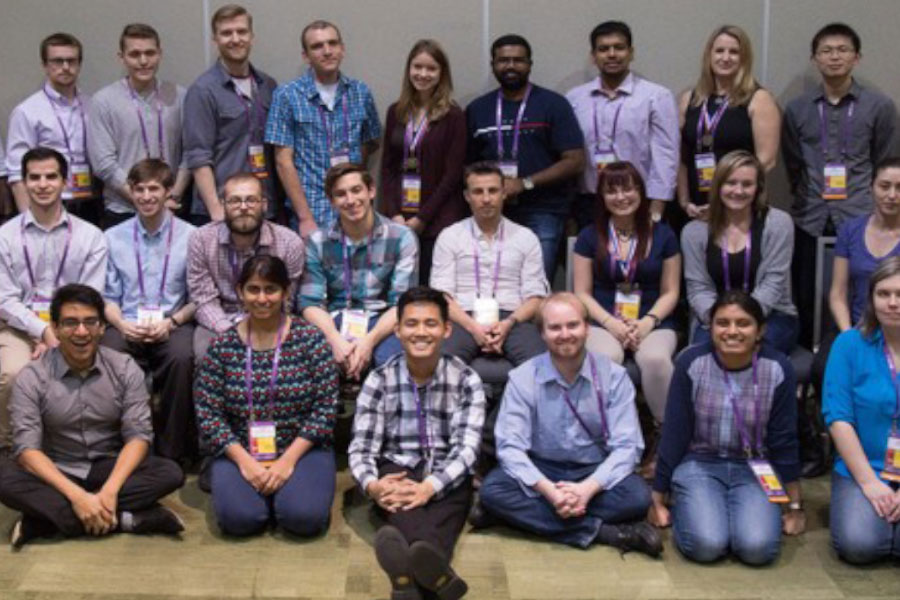 February 08, 2016
INI will represent CMU at RSA Conference 2016
By Jessica Corry jcorry(through)andrew.cmu.edu
Thousands of cybersecurity professionals will flood San Francisco on February 29-March 4 for RSA® Conference (RSAC), the world's largest security confab. Among them will be three Information Networking Institute (INI) students selected as RSAC Security Scholars. The inaugural scholar program connects the brightest up-and-coming cybersecurity students from 10 universities with leading experts, peers and conference attendees.
When RSAC invited Carnegie Mellon University (CMU) to send its top three scholars, the INI's Vishakha Jain (MS26), Sumana Suresh (MS26) and Raaghav Srinivasan (MS26) were clear choices.
As security enthusiasts in the Master of Science in Information Technology (MSIT) – Information Security (IS) program, the three students say they are eager to meet seasoned security professionals and learn about the latest industry innovations and developments.
"The idea of being part of a digital army, protecting information assets and defending attacks, led me to a specialization in information security," said Jain. "I am both honored and humbled to represent Carnegie Mellon at RSAC."
In addition to a full conference pass, the 30 scholars have access to a customized and exclusive itinerary that includes reserved seating at the opening keynote, an invitation-only dinner with leading experts in the field and a private showing of the RSA Booth on the Expo floor. Each will also participate in an open poster session, during which conference attendees are encouraged to drop in and meet the first-year scholars.
For their individual posters, Jain will address finer control over application permissions in Android M, Suresh will provide insight into cloud forensics and Srinivasan will propose a framework to detect phone-call-based social engineering attacks.
"The goal of RSAC Security Scholar program is to exchange ideas and share best practices on how to stay ahead of cyber threats," said Dena Haritos Tsamitis, director of the INI. "Our students are proud to represent Carnegie Mellon in such a prestigious capacity and I am confident it will be an invaluable learning experience."
About RSA Conference
RSA Conference (RSAC), the world's largest security conference, is an educational platform for exchanging ideas, sharing best practices and identifying future threats in cybersecurity. To enrich the conversation and identify future thought leaders, RSAC is launching the RSA Conference Security Scholar program at the 25th Anniversary Conference in 2016.