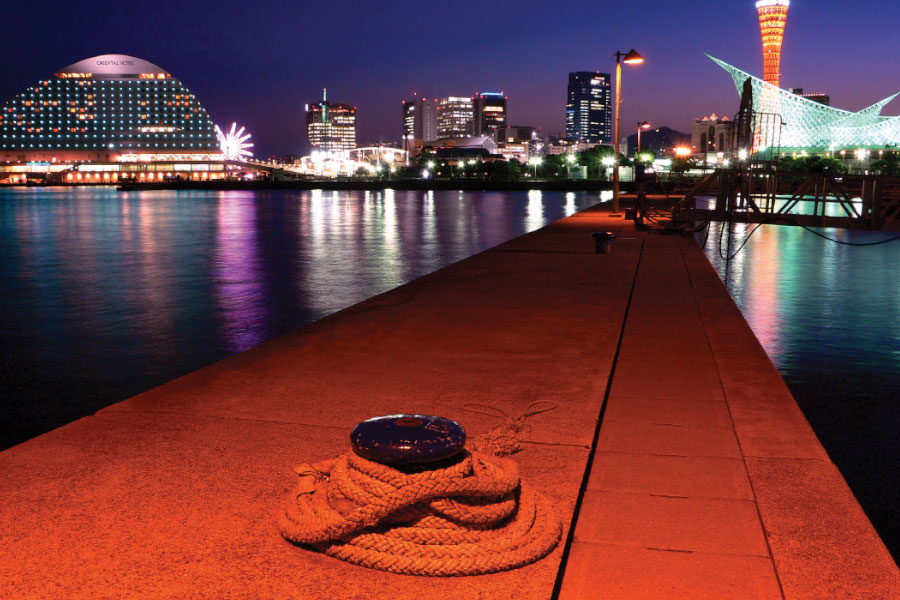 March 30, 2016
INI renews valued international partnership with University of Hyogo
By Jessica Corry jcorry(through)andrew.cmu.edu
PITTSBURGH — Carnegie Mellon University (CMU) has renewed an agreement with the University of Hyogo (UH) to continue an information security dual-degree program in Kobe, Japan.
In 2005, Carnegie Mellon partnered with the Hyogo Prefectural government to create the Kobe Master of Science in Information Technology – Information Security (MSIT-IS). The educational collaboration reached its 10-year mark in 2015, making it the Information Networking Institute's (INI) longest operating international program and one of CMU's earliest ventures into global cybersecurity education.
"The continuation of this partnership is vital to meeting the demands of our global society and addressing the critical issue of information security," said Dena Haritos Tsamitis, director of the INI. "Through exposure to the diverse information security cultures of Asia and the United States, our international students are equipped to tackle the industry and societal challenges of today's world."
The program blends information security technology with management and policy, and features core courses ranging from "Networking Security" to "Information Security Risk Analysis." Since 2005, the program has graduated 67 students drawn from countries across the globe.
With its recent renewal, the program will continue for five years with three cohorts of students. Building upon the initial focus in 2005, that of education and research closely intertwined, the renewed partnership will feature a research collaboration between UH and Carnegie Mellon CyLab.
"Cybersecurity is an international issue," said David Brumley, director of CyLab. "We absolutely need international partnerships to address this global issue."
Kobe: A Beacon of Information Security
Indeed, the creation of this partnership in 2005 had a historical imperative. After the Great Hanshin Earthquake in 1995 killed more than 6,500 people and caused over $100 billion in damage, Hyogo Prefecture Governor Toshizo Ido was determined to better secure the region's information infrastructure.
By creating a unique educational collaboration with Carnegie Mellon that engages students across the globe, Ido sought to build an educated workforce with specialized training and transform Kobe into a beacon of information security.
In recent years, Japan has made improving cybersecurity practices a top national priority.
"Recently in Japan, there have been large waves of financial frauds and advanced persistent threats (APT), and thus, there is a growing demand for security specialists," explained Kenta Okumoto, a current student from Japan. His company, the Japan Post Bank Co., Ltd., is sponsoring his enrollment in the program, so that he may gain advanced skills in information security that will enhance his role as a software engineer.
"Alumni are active in Japan, U.S., Europe and other Asian countries. Because of their remarkable performance, the program is attracting attention from enterprises and governmental organizations in Japan that need to hire information security experts," said UH president Masayoshi Kiyohara.
"Because the current threat of cyber crimes is significantly more serious than the past, the demand for information security experts will drastically increase in the very near future. In this regard, we believe that the continuation of the program will be a great contribution to our society," Kiyohara added.
Value of Cross-Cultural Connection
Although thousands of miles and a time difference of 13 hours separate students learning in Kobe and Pittsburgh, state-of-the-art videoconferencing technology shrinks the distance.
Yet perhaps what sets the dual-degree program apart from other international programs is the fact that students spend time in both Japan and the United States. They begin their studies in April at UH, coinciding with the start of the Japanese academic year, and transfer to Pittsburgh the following January to complete the program.
In fact, exposure to the diverse security cultures of Japan and the United States is a primary reason current student Min Sok Hwang chose the program.
"This program offers a superb chance to meet with top professors, alumni, and students from all over the world at the two locations," said Hwang. "Pittsburgh and Kobe are both excellent places to study and live in."
This cross-cultural connection has redefined the CMU experience, highlighting the truly global nature of the challenges INI students will face as information security professionals.
Program advisor Nicolas Christin agreed, stating that the program affords its students and faculty unique opportunities to engage in interdisciplinary and intercultural work.
"In a field like information security, where human factors play a crucial role, such opportunities greatly help us enhance our research and teaching," he said.
Diverse Career Opportunities
Abhishek Garai, originally from Mumbai, India, believes the dual-degree program has added notable value to his career. "During all my job interviews, my dual-degree experience in Japan was of foremost importance for the interviewers and always provided me an edge compared to the other candidates," he explained.
Garai took advantage of networking opportunities during his time in Japan, and obtained an internship with Rakuten Security in Tokyo through alumni connections.
"This program opens up another region of the globe for you to work in the future, which I feel is a great opportunity to grow," added Garai. "It not only improves you from the professional perspective but also adds value to your personal development, which can only be achieved through varied experiences."
###
About Information Networking Institute: The Information Networking Institute (INI) was established by Carnegie Mellon University in 1989 as the nation's first research and education center devoted to information networking. As an integral department of the College of Engineering and a collaboration of the School of Computer Science, Tepper School of Business, and H. John Heinz III College, the INI's professional graduate degree programs represent an exceptional fusion of technologies, economics and policies of secure communication networks, systems and services.
About Carnegie Mellon University CyLab: Carnegie Mellon University CyLab (www.cylab.cmu.edu) is a University-wide, multi-disciplinary cybersecurity and privacy research institute. With over 50 core faculty, CyLab partners with business and government to develop and test systems that lead to a world in which people can trust technology. CyLab stretches across six colleges encompassing the fields of engineering, computer science, business, public policy, information systems, humanities and social sciences.
About University of Hyogo: The University of Hyogo comprises three prefectural educational institutes; the Kobe University of Commerce, Himeji Institute of Technology, and the College of Nursing Arts and Science, each with its own proud history and tradition. In 2014, UH celebrated the 10th anniversary of this merger, while also marking the 85th anniversary of the foundation in 1929 of the Hyogo Prefectural Higher Commercial School of Kobe, the predecessor to the Kobe University of Commerce.