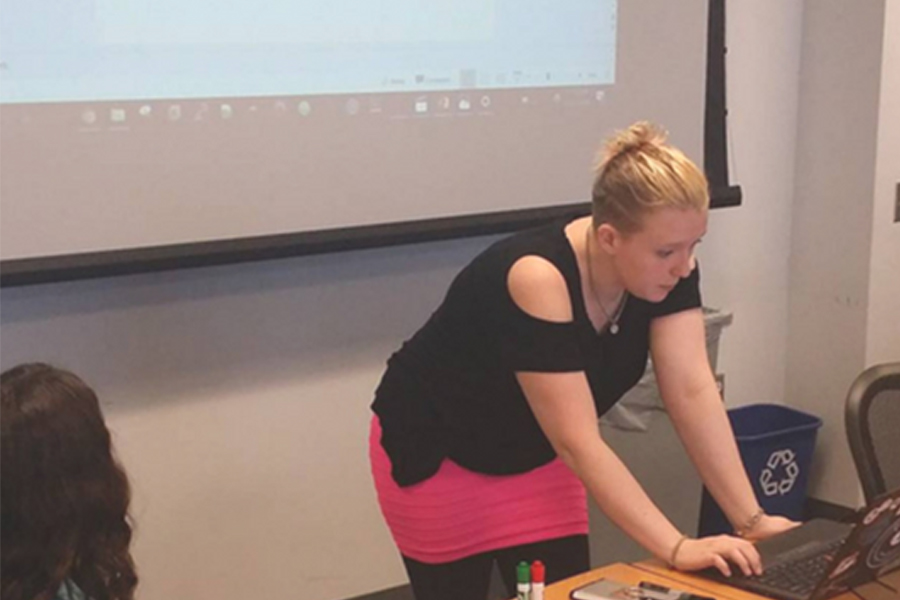 December 21, 2016
INI student hosts CTF workshop at Cybersecurity Youth Conference
For many of the Virginia high school students in Melanie Rich-Wittrig's workshop, hacking as a profession was something they had never imagined. Rich-Wittrig, an Information Networking Institute (INI) information security student, recently teamed up with Carnegie Mellon CyLab researcher Kashish Mittal to host a capture-the-flag (CTF) session at George Mason University's Cybersecurity Youth Conference.
According to conference organizer Dr. Kamaljeet Sanghera, executive director of STEM Outreach for the Volgenau School of Engineering, the CMU session was packed with enthusiastic learners.
"Students loved it so much that they kept working on CTF during lunch and were encouraging their friends to create their online accounts and attend the session," Dr. Sanghera said. "The feedback that I received is that participants want us to have both of them come again and do a daylong session."
With nearly 900 attendees, the Cybersecurity Youth Conference drew speakers like Dr. Dietra Trent, Virginia's Secretary of Education, and Ruthe Farmer, White House senior policy advisor for tech inclusion, along with representatives from the FBI, Deloitte, Microsoft, IBM, Cisco and Symantec.
Rich-Wittrig and Mittal showcased the cybersecurity research underway at CyLab, including authentication using biometrics, and covered tools and tips for getting started with CTFs. At the end of the session, each student had signed up for picoCTF, Carnegie Mellon's CTF competition.
"There are too many open cybersecurity jobs, with very little representation of women and minorities," said Rich-Wittrig, noting that outreach activities inspire young minds to explore careers in cybersecurity.
As a Master of Science in Information Security (MSIS) student, Rich-Wittrig says she has found a really fun way to make the world a safer place.
"I'm living the dream," she added.