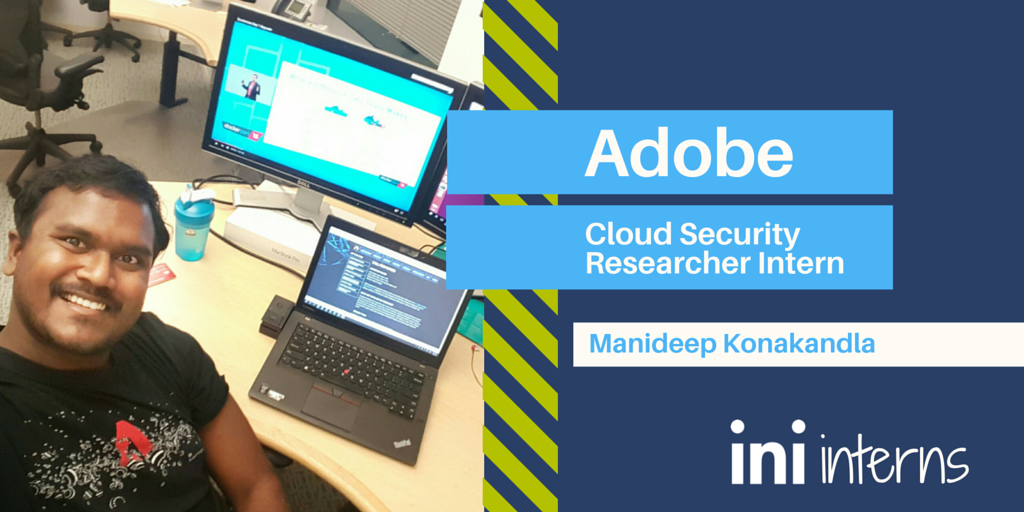 August 22, 2016
INI students innovate at summer internships
Manideep Konakandla (MS27, MSIS), Cloud Security Researcher Intern - Adobe
It's a container world and Manideep Konakandla is just living in it. He spent his summer with the Cloud Security Operations team at Adobe and says he loved every minute of it.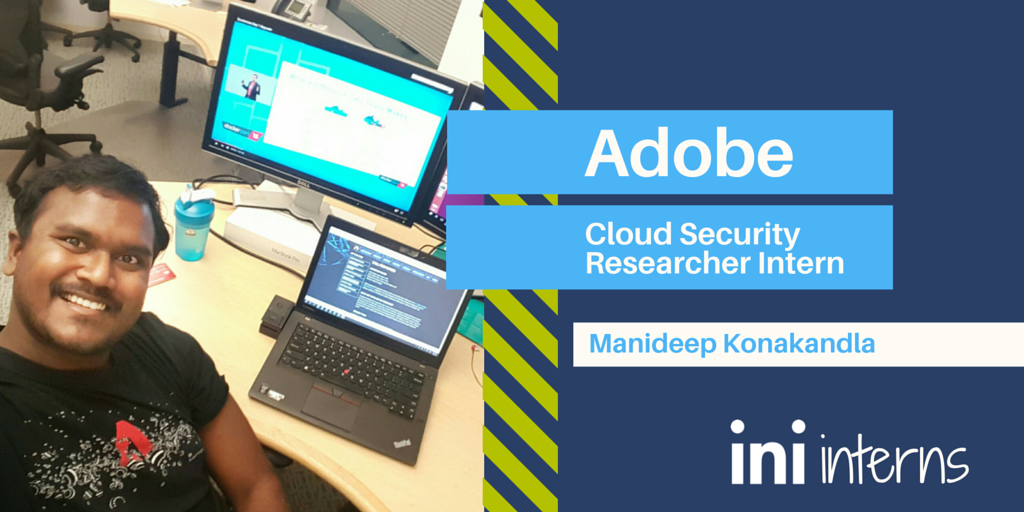 Yuqi Liu (MS27, MSIN), Software Engineering Intern - LinkedIn
 Yuqi Liu interned on LinkedIn's identity team this summer. Soon you'll see her work debut on the LinkedIn app!
"The coolest thing till now is that I worked with a huge dataset of all LinkedIn members using big data tools and my feature will finally be part of the LinkedIn app."

Software Engineering Institute Interns
Playing with live Android malware, discovering potentially exploitable vulnerabilities in everyday software and developing web apps to support cybersecurity education in local high schools - just a few of the tasks INI students who interned with Carnegie Mellon Software Engineering Institute (SEI) and SEI's CERT Division were up to this summer. From left to right: Ben Draffin, Bill Parks, Melanie Rich-Wittrig, Matt Britton, Grant Richards, Josh Maxwell and Tor Langehaug.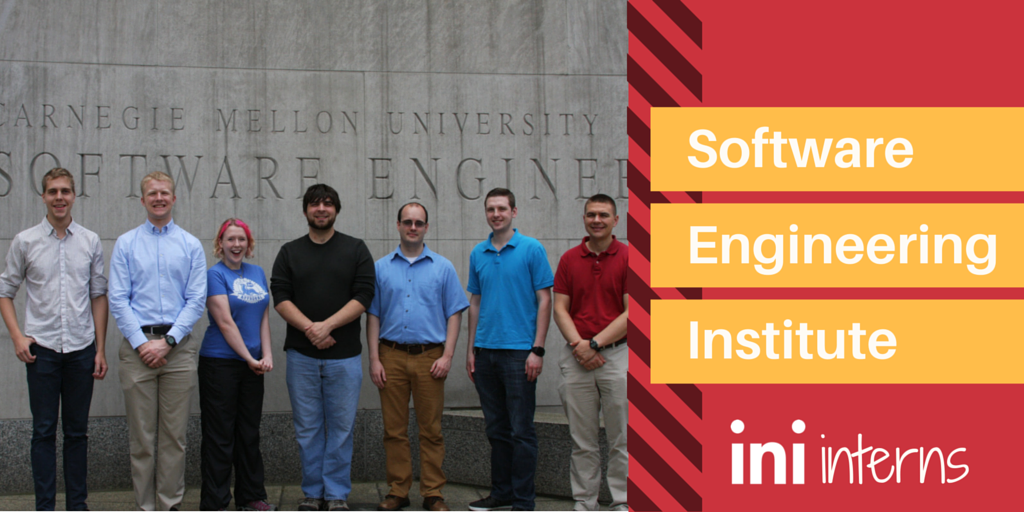 Pete Renals (MS27, MSIS), Threat Analyst - Palo Alto Networks Pete Renals spent his summer as a threat analyst with Palo Alto Networks in Virginia. By developing complex analytics to track online criminal activity associated with Nigerian actors, his work supports federal law enforcement efforts.