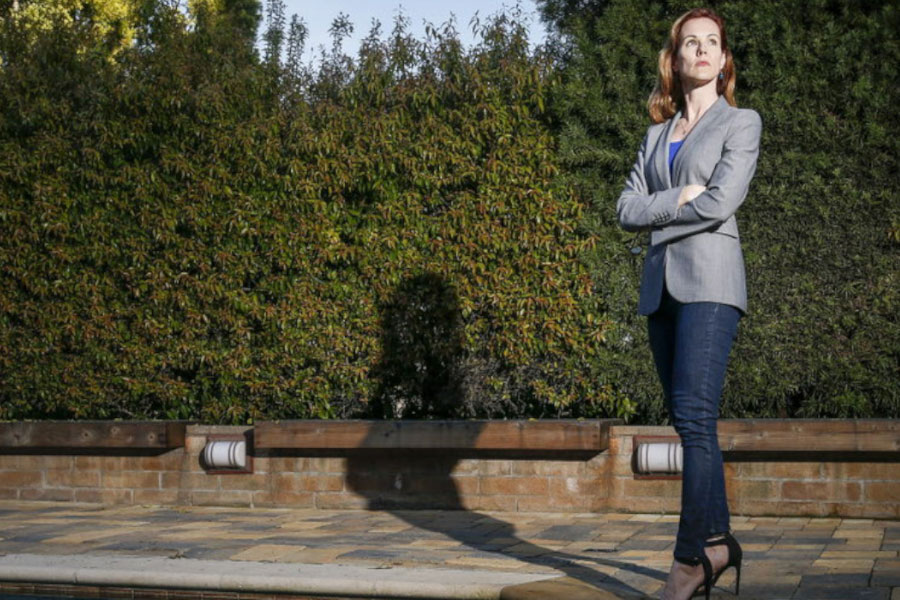 March 08, 2016
Cisco's Michelle Dennedy to speak at INI graduation ceremony
By Jessica Corry jcorry(through)andrew.cmu.edu
Michelle Finneran Dennedy will deliver the keynote speech at the Information Networking Institute's (INI) graduation ceremony on May 15, 2016.
The Vice President and Chief Privacy Officer (CPO) of Cisco is a familiar face to many at the INI. She served as a panelist in both the 2014 Lean In Series and last year's 25th anniversary celebration, and teaches Privacy Engineering Methodologies and Data Asset Management as an adjunct professor at Carnegie Mellon Silicon Valley.
"Michelle's positive contributions to our community have been outstanding and I believe she has a powerful message to share with the INI's new graduates as they enter the next phase of their professional lives," said INI director Dena Haritos Tsamitis.
Michelle previously served as CPO at Intel Security and Sun Microsystems, and as vice president of Security and Product Solutions at Oracle. She founded The iDennedy Project, is the founder and editor-in-chief of TheIdentityProject.com and is a co-author of "The Privacy Engineer's Manifesto."
Michelle has a J.D. from Fordham University School of Law and a B.S. degree with university honors from The Ohio State University. In 2009, she was awarded the Goodwin Procter-IAPP Vanguard award for lifetime achievement and the EWF – CSO Magazine Woman of Influence award for work in the privacy and security fields. In 2012, the National Diversity Council honored her as one of California's Most Powerful and Influential Women.
Get to know Michelle before the ceremony by following her on Twitter @mdennedy.
About the Ceremony
The graduation ceremony will take place at 3:30 PM on May 15, 2016 at Rodef Shalom, located on 5th Avenue in Oakland.
145 students will graduate from the M.S. in Information Networking (MSIN), M.S. in Information Security (MSIS), Pittsburgh-Silicon Valley M.S. in Information Technology (MSIT-Information Security, MSIT-Mobility, and MSIT-Software Management), and Kobe M.S. in Information Technology (MSIT-IS) programs.