MSIN
Master of Science in Information Networking
The Steel City is emerging as the next tech mecca, and Master of Science in Information Networking (MSIN) students are at the center of it all.
The MSIN degree provides an advanced, specialized curriculum combining computer science, electrical and computer engineering, software engineering, and information systems while incorporating business and policy perspectives.
With access to courses in four world-renowned colleges, opportunities for research/development projects, and the chance to immerse themselves in campus life, students enjoy a rich Carnegie Mellon experience.
Customizable Curriculum
Take a deep dive into systems, explore policy and management studies or complete a concentration in security – these are just a few examples of how you can customize the MSIN curriculum to match your interests and career goals.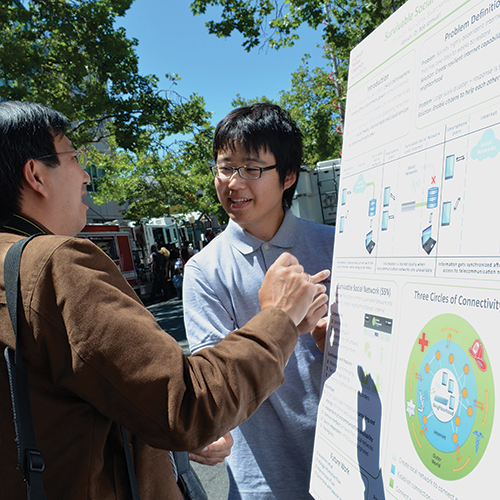 Work Alongside:
Carnegie Mellon CyLab
CERT Division 
Software Engineering Institute
Program Learning Outcomes
STUDENTS WHO GRADUATE FROM THIS PROGRAM GAIN AN ABILITY TO:
Demonstrate advanced knowledge of computer networking concepts and challenges
Design and implement networked, software and distributed systems technologies
Apply design and development principles to the construction of complex, low-level software systems
Evaluate trade-offs involving technology, business, economic and management principles in network and software systems