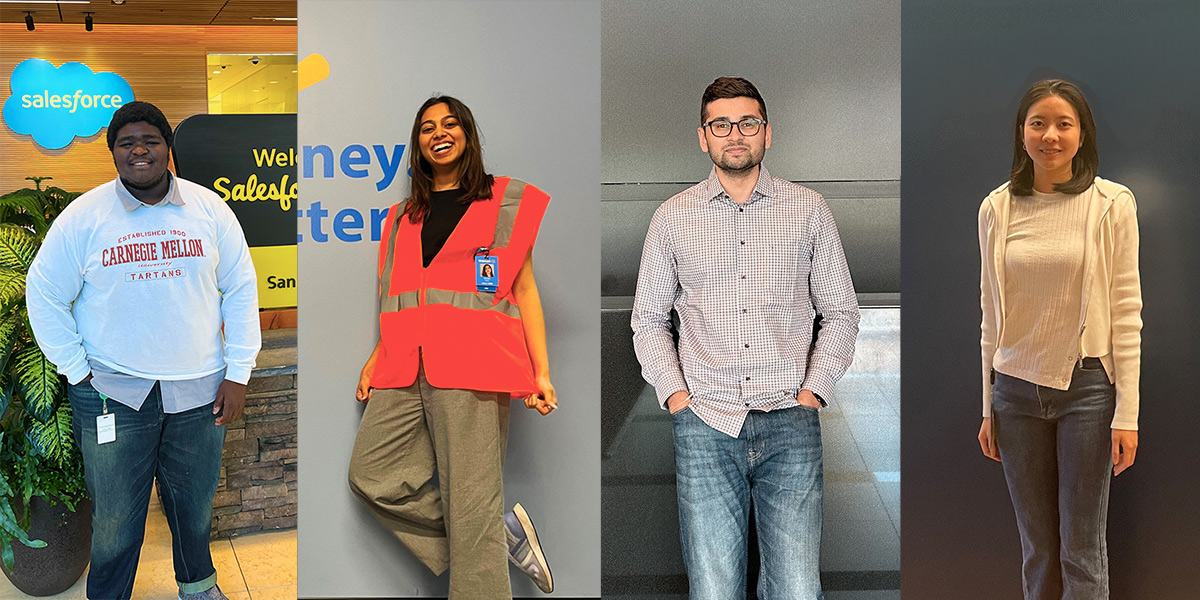 September 21, 2023
iii Students Demonstrate Learnings at Summer Internships
Explore internship stories from students in the MIIPS and MSSM programs from a variety of industries.
By Jess Ignasky jignasky(through)andrew.cmu.edu
This summer, students in the Integrated Innovation Institute participated in internships across multiple industries including retail, software, management consulting, and more. Across those industries, students worked in a variety of companies including large tech companies like Cisco, Hewlett Packard Enterprise, and Salesforce, consulting firms like Boston Consulting Group, and retail spaces like Walmart.
MIIPS and MSSM students brought forth skills learned in their classes, adapting to change, working with multiple different stakeholders, and demonstrating leadership on projects. Students led projects that were launched to customers, presented as future business strategies, and utilized internally by company teams.
Explore each student's internship story by clicking on the dropdown link to read more about what they experienced this summer.
Explore internships by professional interest:
Product Management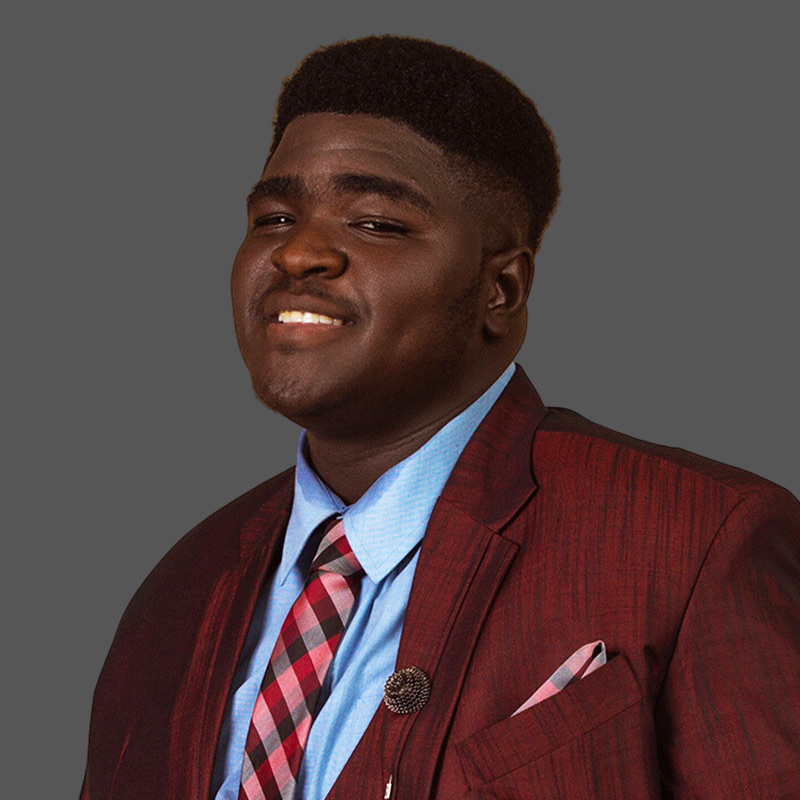 Funbi Babalola (MSSM '23) 
Product Management Intern,
Salesforce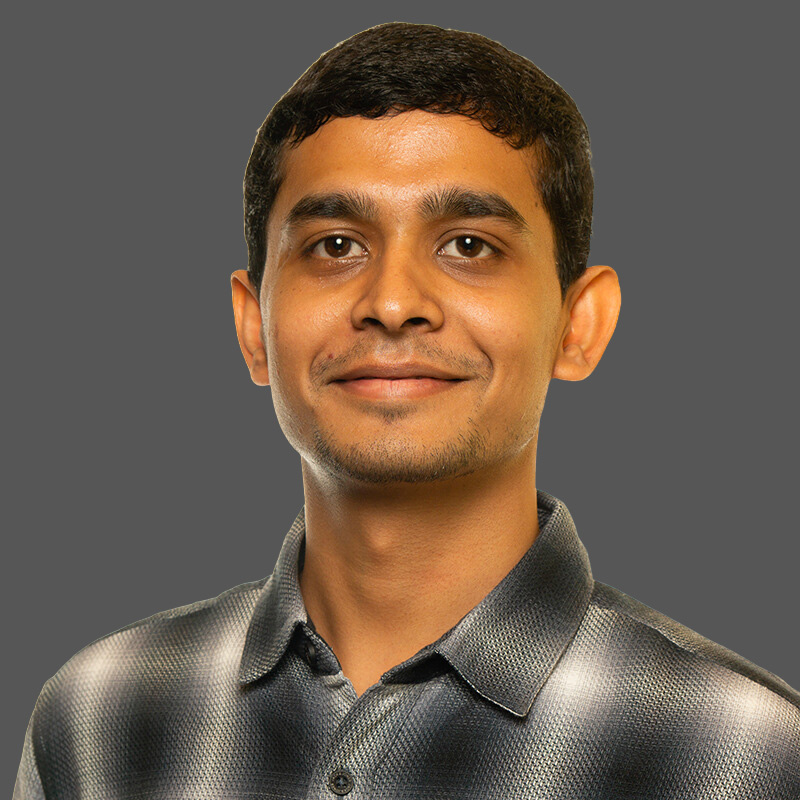 Rahul Goyal (MSSM '23)
Product Management Intern,
Hewlett Packard Enterprise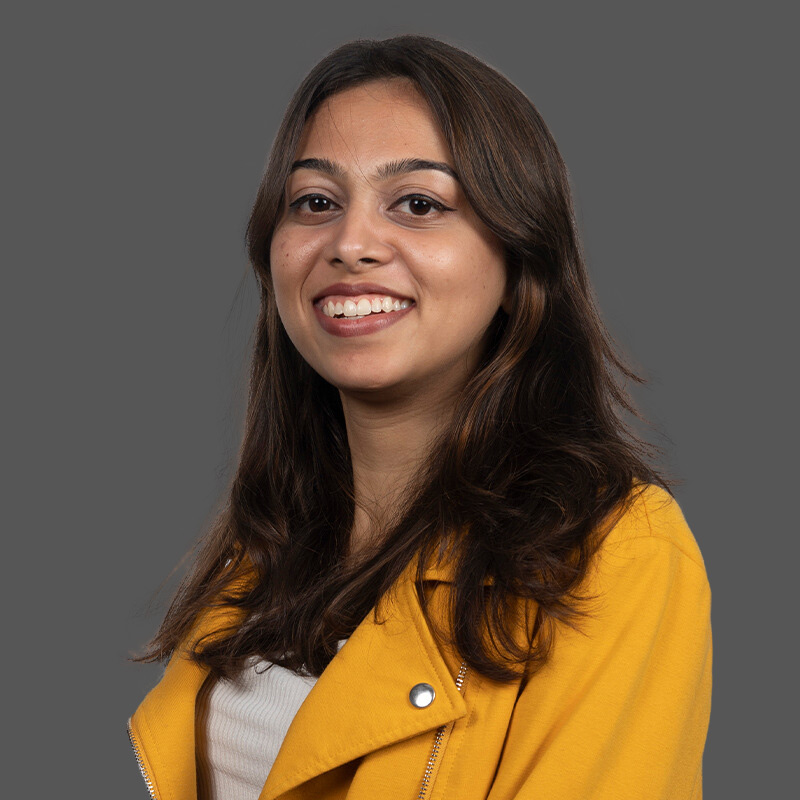 Smrithi Kumar (MIIPS '23)
Product Management Intern,
Walmart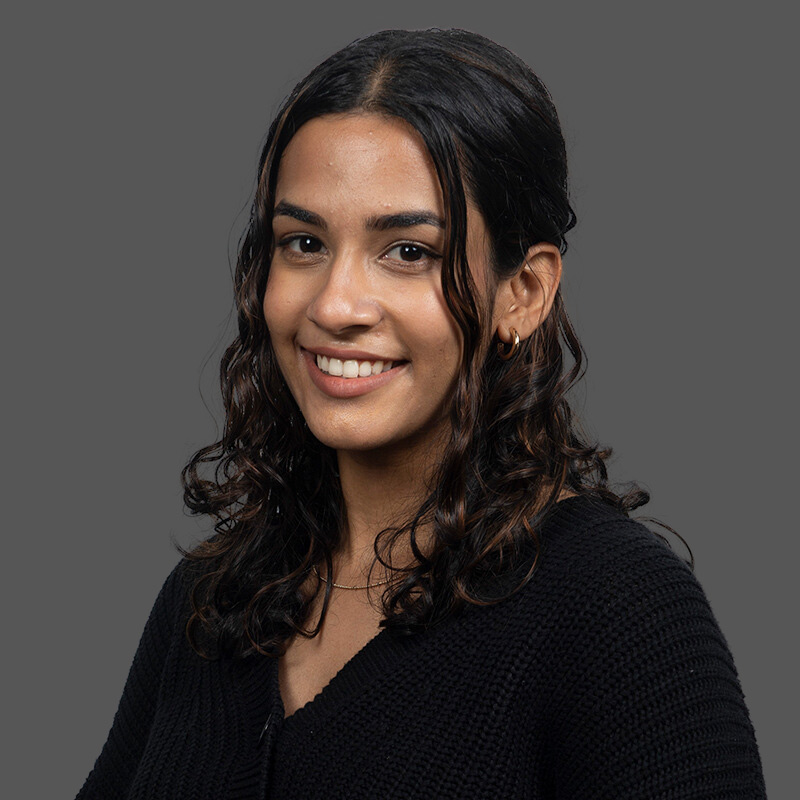 Myria Mathew (MIIPS '23)
Product Management Intern,
Fintech & Payments, Walmart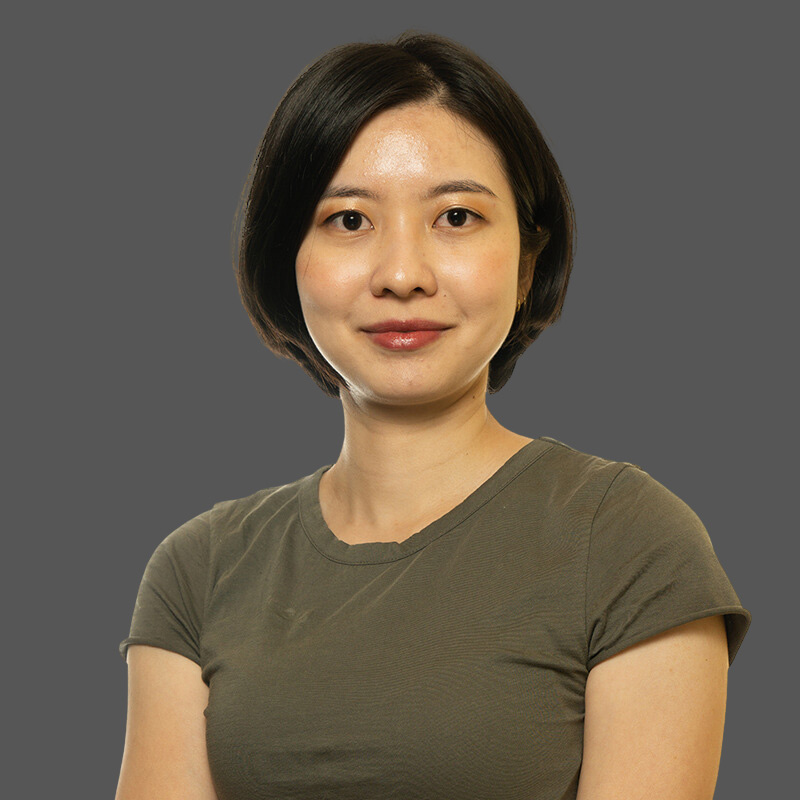 Julia Wang (MSSM '23)
Product Management Intern,
ServiceNow
Read about Funbi's internship
Read about Rahul's internship
Read about Smrithi's internship
Read about Myria's internship
Read about Julia's internship
Business & Startups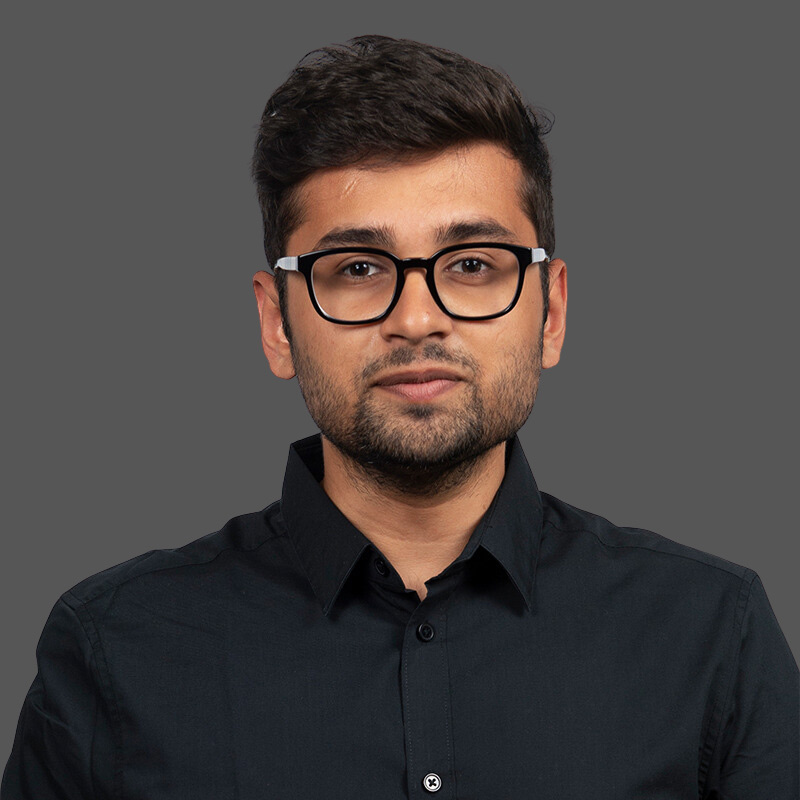 Mahir Bhatt (MIIPS '23)
New Business Acceleration Team,
Canon USA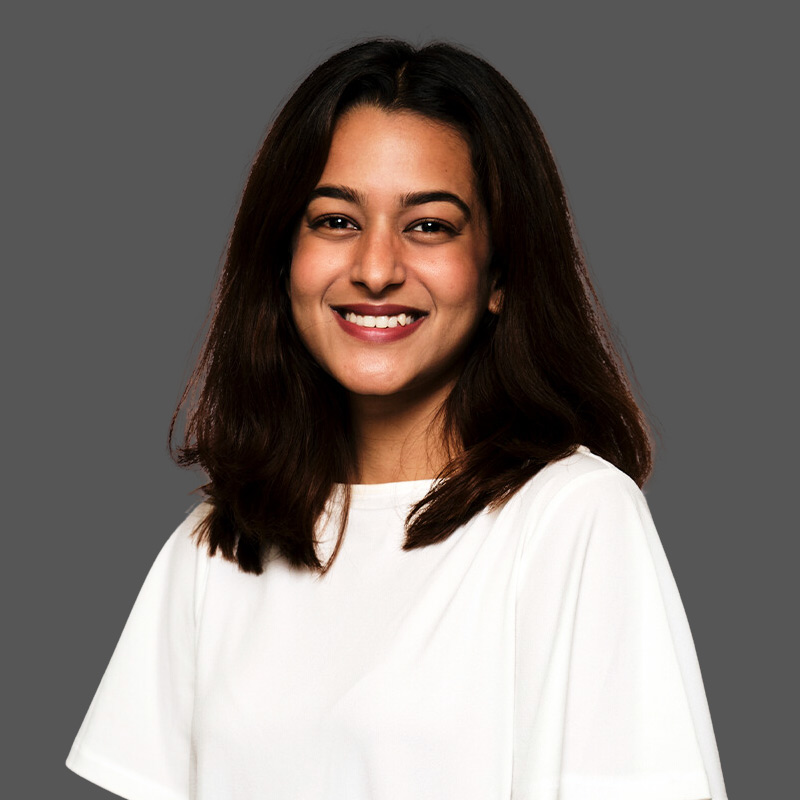 Aastha Kedia (MSSM '23)
Enterprise Solutions Intern,
Boston Consulting Group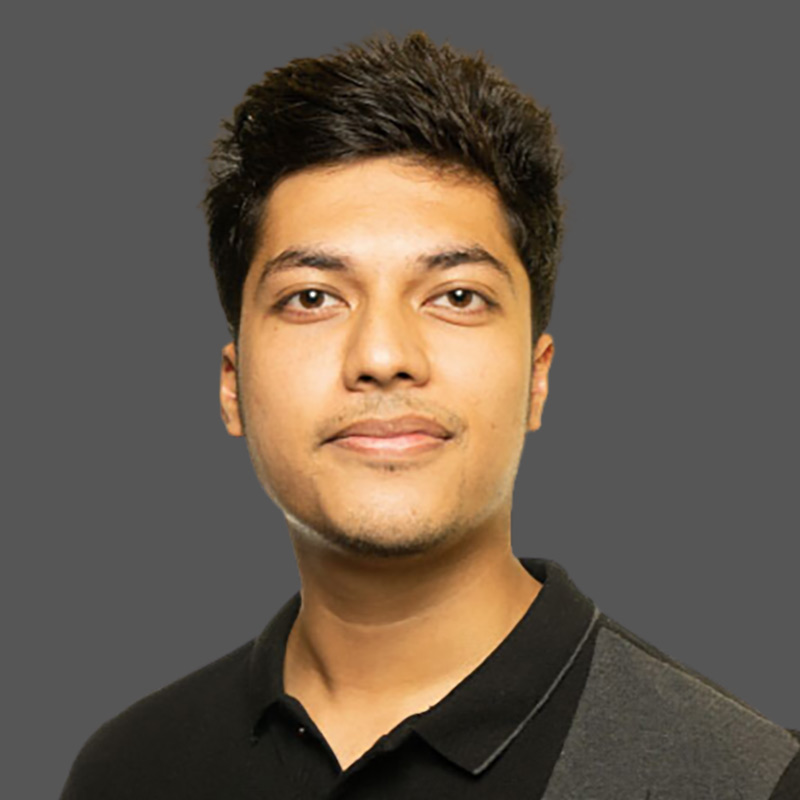 Utkarsh Khandelwal (MSSM '23)
Product Marketing Intern, 
Cisco
Read about Mahir's internship
iii: What was a typical day like in your internship role? 
During my internship, a typical day at Canon involved receiving assigned tasks at the beginning of the day, which helped me structure my schedule effectively. This approach was beneficial as it allowed me to plan and prioritize my work efficiently. Additionally, our internship program included various events and activities, such as Topgolf, Bowling at Bowlero, coffee chats with the CEO, and volunteering activities, all aimed at fostering team-building and a positive work environment.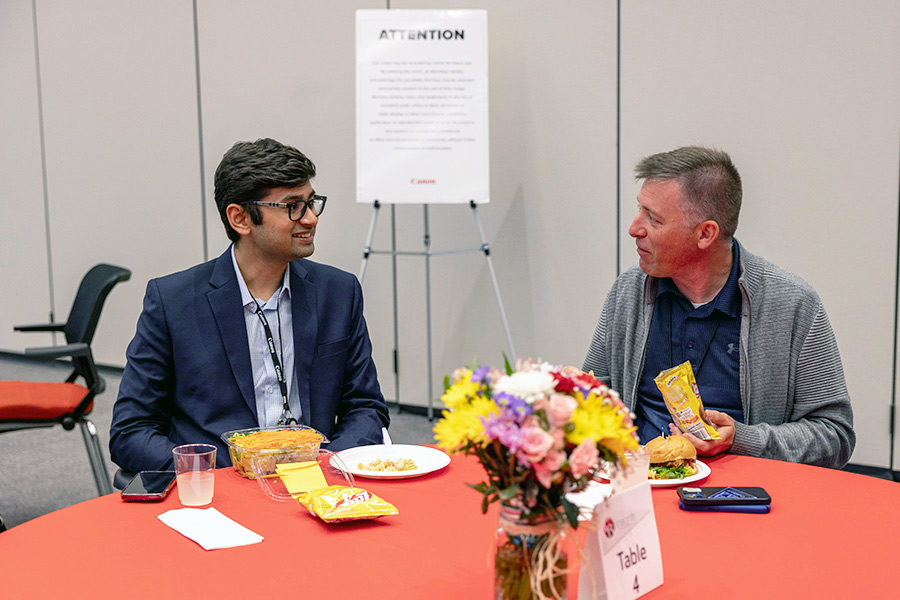 Furthermore, we participated in corporate training sessions covering topics like personality types and leadership development, which proved to be valuable for my professional growth. Overall, the combination of structured tasks and engaging events greatly enhanced my internship experience, offering a well-rounded opportunity for skill development and team bonding.


iii: What was your favorite project that you worked on or created at your internship? 
My favorite project during my internship was the one where I had to come up with a new product idea in Canon's existing imaging expertise space. This project stood out because I had the opportunity to work on it from inception rather than focusing solely on individual features. I conducted numerous user interviews to gather valuable insights, even within a niche market.
When I presented this idea to my manager, it received appreciation, was recognized for its potential, and was presented internally in Canon's annual Intrapreneurship program. Currently, the project has the potential to tap into a substantial market valued at USD 26.43 billion in 2021, with an anticipated revenue compound annual growth rate (CAGR) of 19.2%. This experience was particularly fulfilling, allowing me to contribute significantly to a promising and innovative project.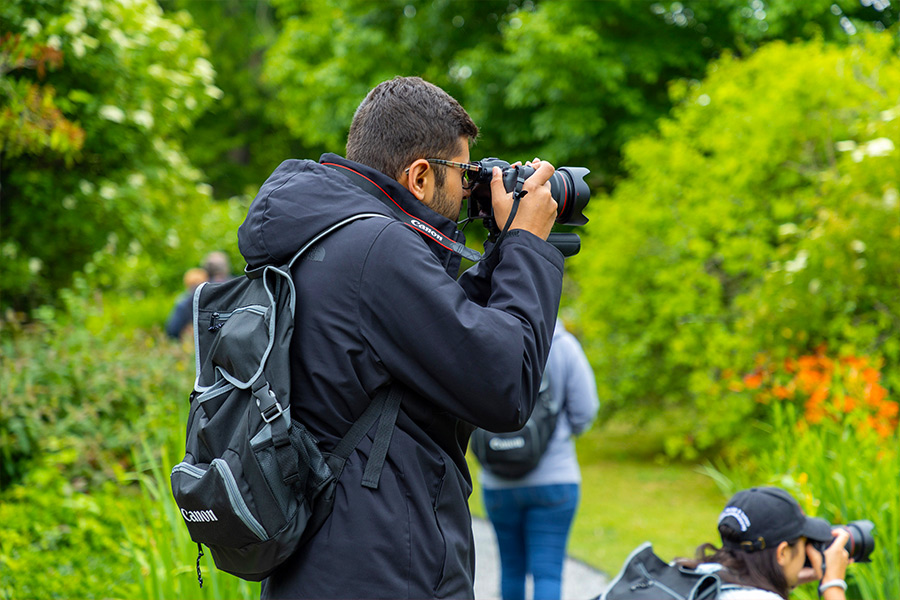 iii: What was your favorite part of your internship experience? What was the most challenging? 
My favorite aspect of my internship experience was the visit to Topgolf. It was a unique and enjoyable experience because I had never golfed before. Interestingly, this outing aligned perfectly with my internship project, which involved designing and developing a mobile application for the golf market. Being able to immerse myself in the golfing environment allowed me to better understand the potential users and their needs, making it easier for me to prioritize product features effectively.
I also appreciated the camaraderie and work ethic I observed among my colleagues at Canon. Their dedication resonated with my prior experience in the Asian working culture, particularly in India.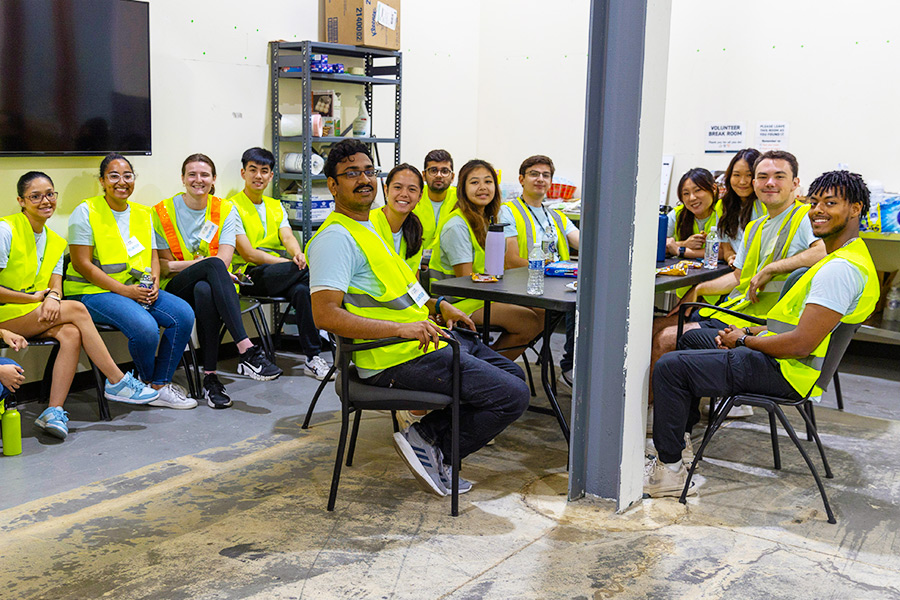 On the flip side, the most challenging aspect of my internship was meeting deadlines. There were high expectations from the outset, but fortunately, my peer mentor provided valuable guidance and support, which greatly assisted me in managing and completing the tasks assigned to me.
iii: Do you have any advice for students applying to internships for next summer? 
The advice I would like to give is students should start networking as early as possible because building a professional network can be just as important as your skills. Begin networking before applying for internships, it can be by attending career fairs, attending hackathons, and building a strong LinkedIn profile. They should also build practical, industry-relevant skills because rather than me speaking for my work, my work spoke for me, when I was working on projects at CMU and hackathons I was able to learn new skills and associate them and apply them wherever I found it can be useful.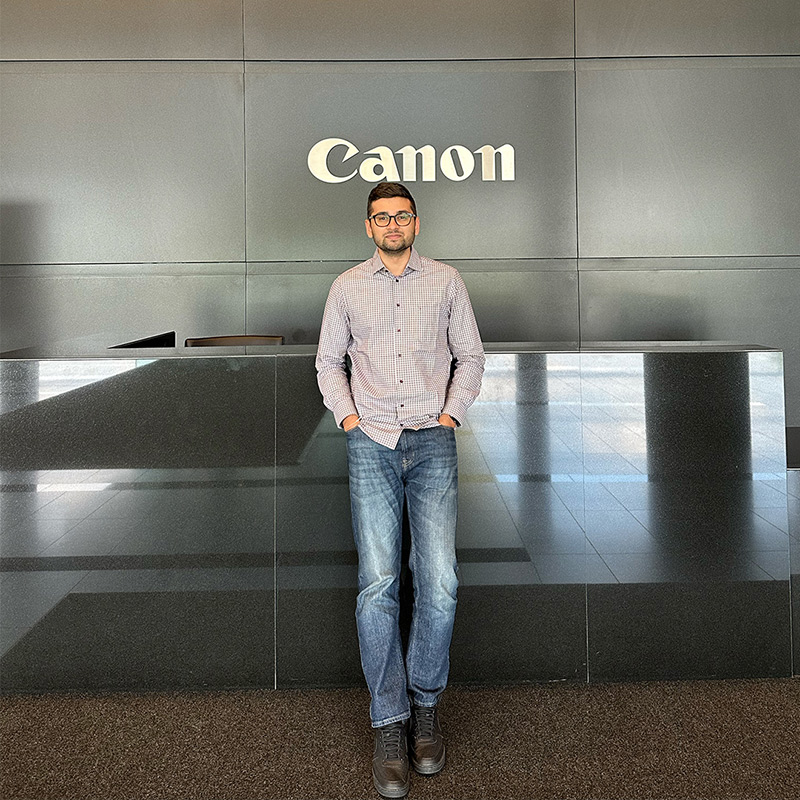 After getting an internship they should focus on internal networking, I would say don't limit your networking to external contacts building strong relationships with colleagues within your internship organization can be very important as these connections can lead to mentorship opportunities, references, and future full-time job offers. Also, be open to feedback and adapt your approach accordingly this fosters a growth mindset and can help in making the most from the internship and preparing for a future career. If I could share advice with my past self, I would emphasize the importance of networking and building relationships.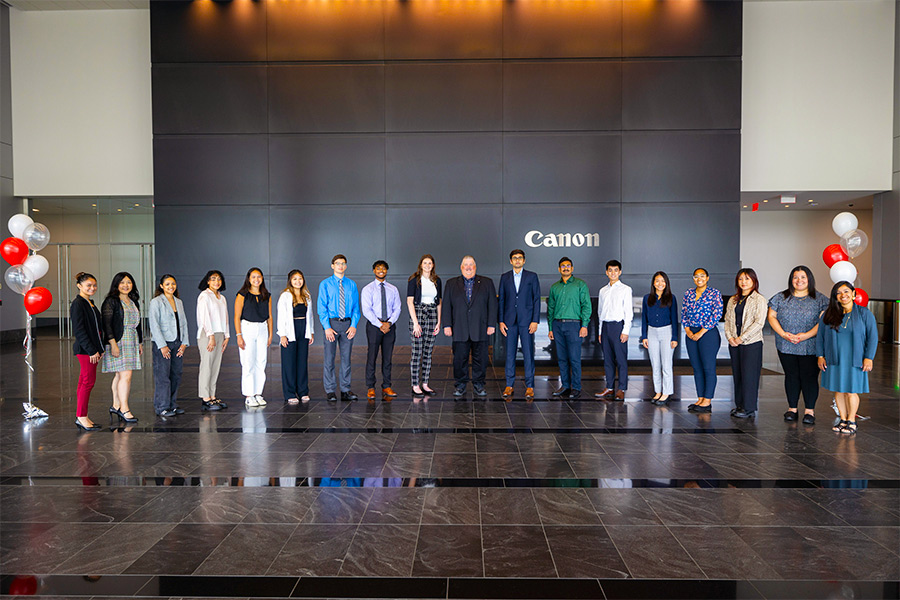 Read about Aastha's internship
iii: What was a typical day like in your internship role?
A typical day at BCG involved a mix of collaboration meetings, independent analysis, and deliverable creation. I would usually start with a team sync-up to align priorities and objectives for the day. From there, I would work independently or pair up with team members on various case analyses and presentation development. We came together frequently to debate findings and refine recommendations.  
Having a blend of collaborative sessions and focused individual work provided a nice variety and helped me maximize my contributions while learning from talented teammates.
iii: What was your favorite project that you worked on or created at your internship? 
One of my favorite projects during the internship involved conducting market research on warehousing solutions. It was intellectually stimulating and allowed me to apply critical thinking to a real-world business challenge. Synthesizing consumer research, competitive benchmarking, and financial analysis to shape a compelling strategy was highly rewarding.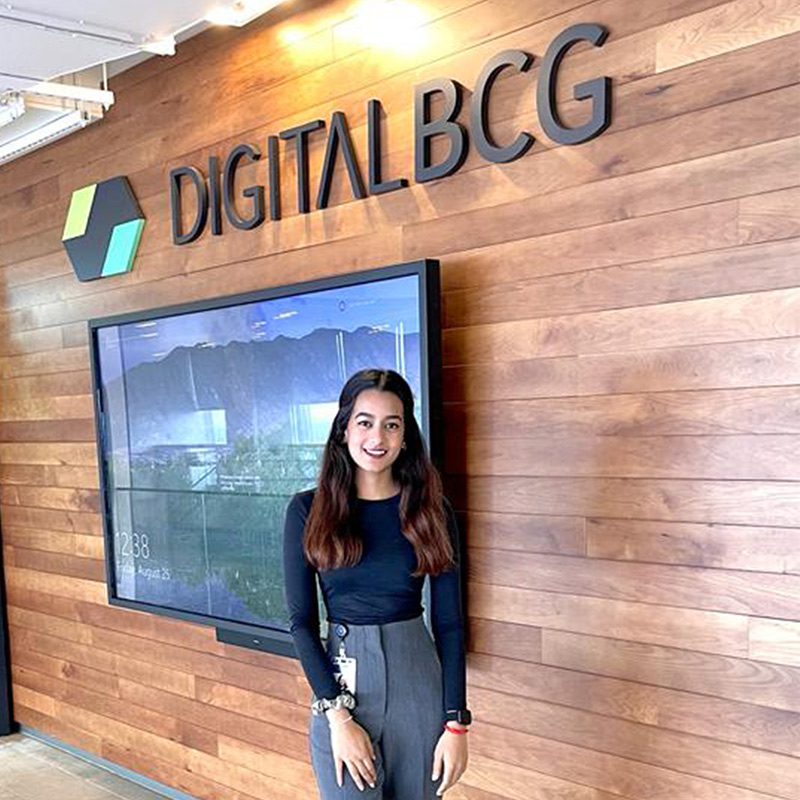 iii: What was your favorite part of your internship experience? What was the most challenging? 
My favorite part was working directly with clients to solve real strategic challenges. Having exposure to senior leadership perspectives across industries was invaluable. The most challenging aspect was navigating ambiguity and accurately interpreting unclear client needs to develop effective solutions.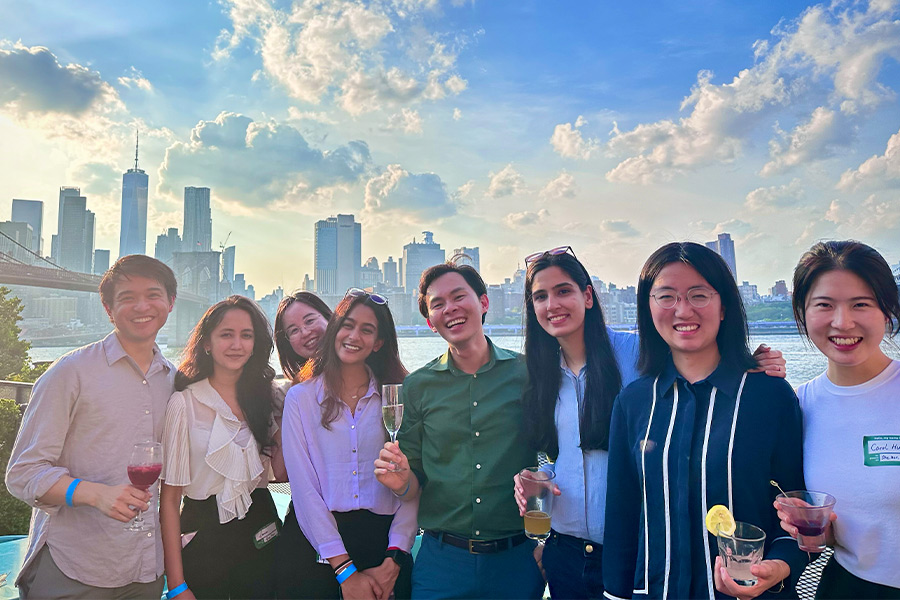 iii: Do you have any advice for students applying to internships for next summer? 
For students applying for internships next year, I would advise them to proactively seek opportunities to learn and network within the organization. Don't hesitate to ask questions and engage with colleagues. 
Once on board, actively seek feedback and self-reflect to maximize your learning. Also, embrace challenges as they are opportunities for growth. To my past self, I would say: "Stay curious, be adaptable, and make the most of every learning opportunity during your internship. It's a valuable stepping stone in your career journey.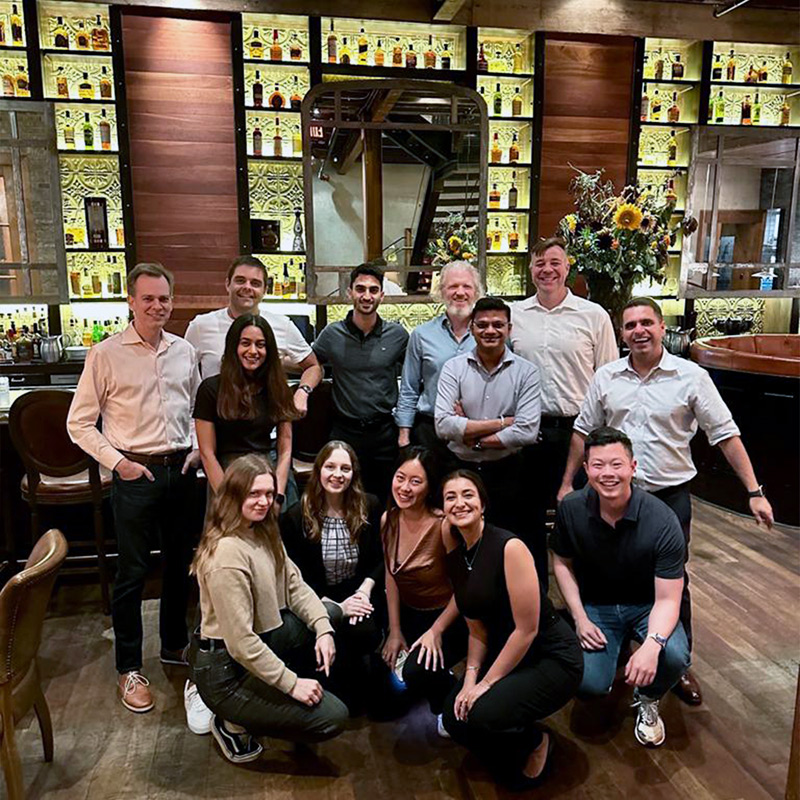 Read about Utkarsh's internship
iii: What was a typical day like in your internship role? 
This summer, I worked at Cisco as a Product Marketing intern.
A typical day for me at Cisco started by embracing the vibrant energy of either the San Jose Campus or the stunning San Francisco office, where I had the flexibility to work. The flexibility to work from multiple locations added a refreshing dimension to my internship experience.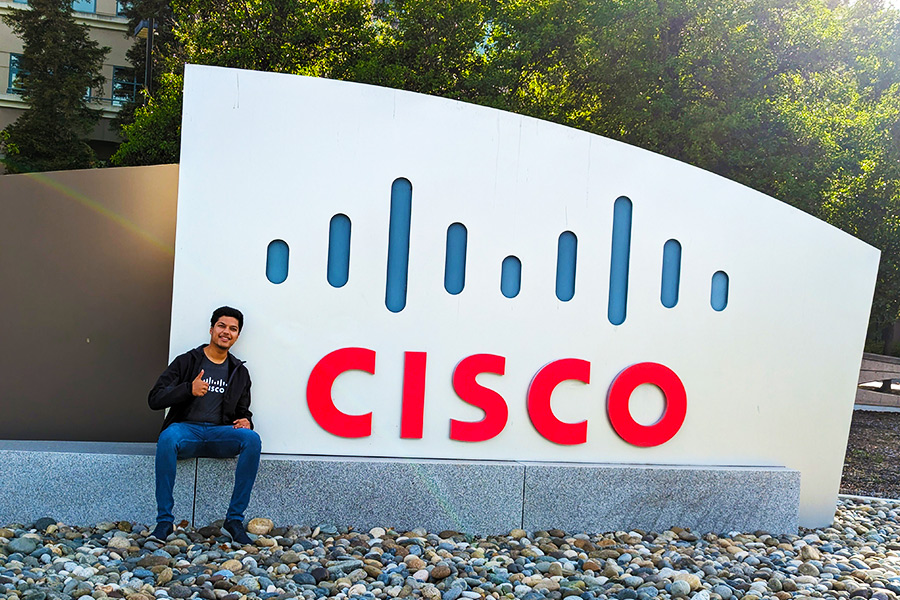 My days were a mix of structured tasks and spontaneous collaboration. While I did have assigned projects and tasks that require focused attention, there was also room for spontaneous interactions and cross-team collaborations. This balance allowed me to dive deep into my projects while also staying adaptable to the fast-paced nature of the marketing world.
Interacting with various teams was a significant part of my daily routine. From brainstorming sessions with the design team to discussing campaign strategies with the marketing team, I was part of a collaborative ecosystem. These interactions not only enriched my learning but also gave me a comprehensive understanding of how different departments contribute to the overall marketing efforts.
Moreover, some days were particularly exciting with intern socials and fun events. These events provided an opportunity to network, connect, and unwind with fellow interns and Cisco employees. 
I usually ended my day by reflecting on the progress I made and planning my upcoming tasks for the next day.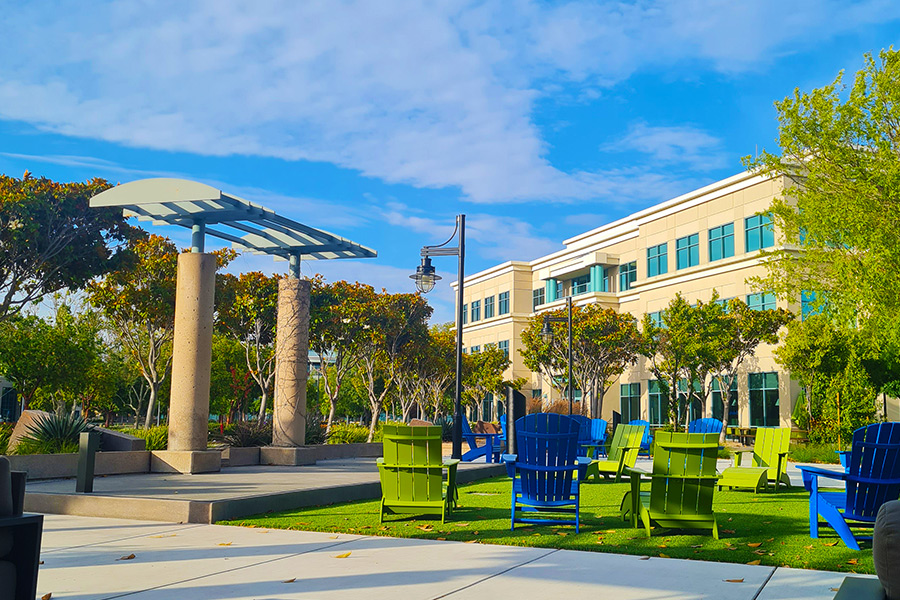 iii: What was your favorite project that you worked on or created at your internship? 
My favorite project during my internship at Cisco was a web tracking and reporting initiative I did for Panoptica. The ability to dive into data analytics, monitor user behavior, and translate insights into actionable marketing strategies was both fascinating and rewarding. This project not only deepened my understanding of data-driven decision-making but also highlighted the power of analytics in shaping effective marketing campaigns. The experience was not only a valuable learning opportunity but also directly contributed to improving the performance of Panoptica's online presence.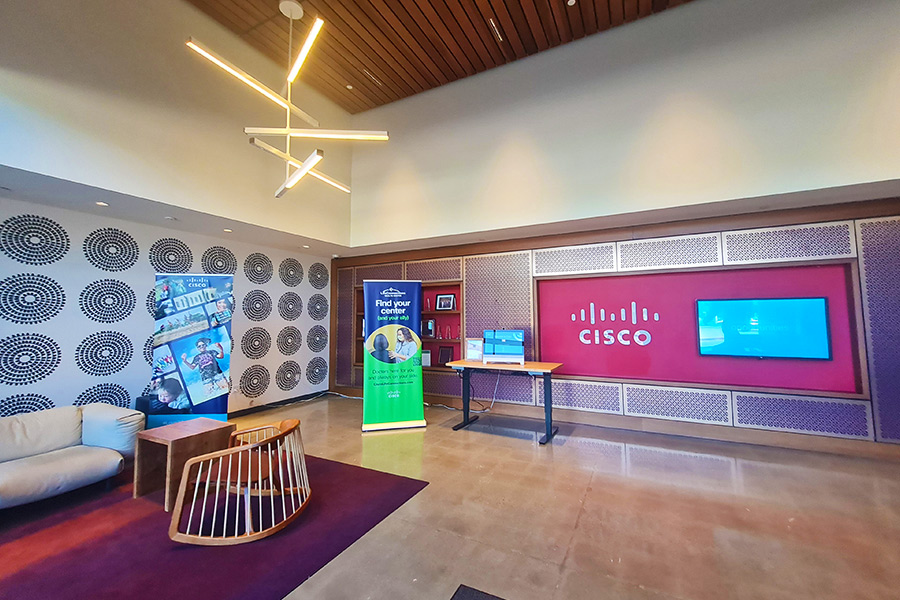 iii: What was your favorite part of your internship experience? What was the most challenging? 
Favorite Part:
Without a doubt, my favorite part of the internship was the deep involvement in the diverse projects I had the opportunity to work on. Each project presented a unique challenge and a chance to learn something new. From optimizing SEO to diving into paid advertising strategies, and from tracking web analytics to collaborating on asset development, every project was a valuable learning experience.
However, what truly stood out to me was the sense of camaraderie and collaboration within the Cisco team. The mentorship sessions, team meetings, and cross-functional interactions were incredibly enriching. 
The support and guidance I received from my mentors and colleagues made every project more than just a task; it felt like a collective effort toward a common goal. This strong sense of belonging and shared purpose made my internship truly memorable.
Most Challenging Part:
The most challenging aspect was navigating the intricacies of data analysis and making data-driven decisions. While I had some exposure to analytics, diving into web tracking and understanding the nuances of user behavior was a significant learning curve. However, with guidance from mentors and colleagues, I gradually developed the skills needed to interpret data effectively. 
Additionally, juggling multiple projects and collaborating with diverse teams, though rewarding, also posed its challenges. Balancing priorities, managing deadlines, and ensuring seamless communication required careful planning and effective time management. This experience taught me the value of organizational skills and reinforced the significance of clear and open communication.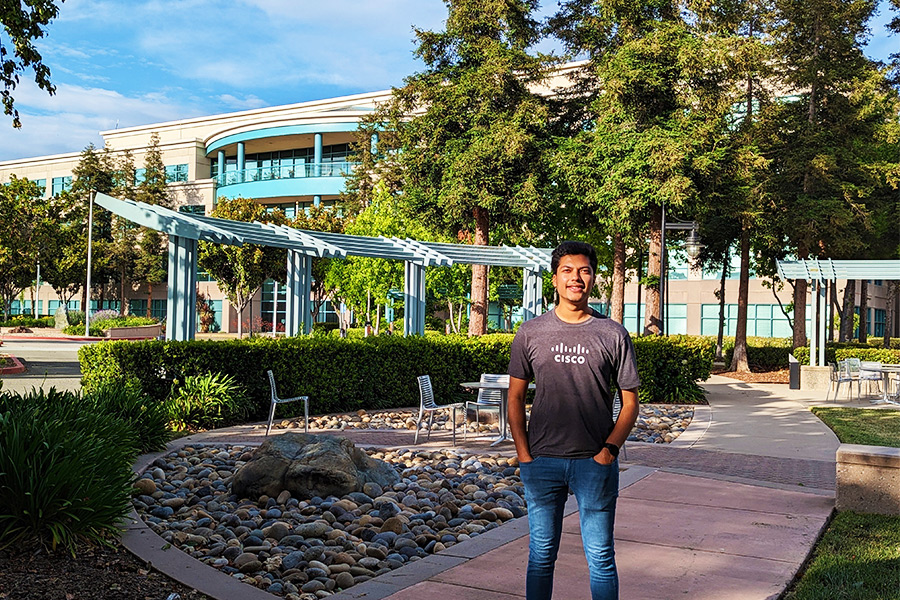 iii: Do you have any advice for students applying to internships for next summer? 
When applying for internships next year, I would offer these insights based on my experience:
First, focus on networking. Building relationships with colleagues, mentors, and fellow interns can open doors to valuable insights, opportunities, and long-term connections in your chosen field.
Second, dive deep into learning about the product domain. Understanding the product inside-out will not only make your work more meaningful but also help you contribute effectively to projects and discussions.
Third, make the most of the tools provided by your company. These tools are designed to streamline processes and enhance productivity. Familiarize yourself with them early on to maximize your contributions and learn new skills.
Here's an extra nugget of advice for future interns: when choosing your internship, go for one that lets you dip your toes in the waters of your desired field. Flexibility is key! It's like a trial run for your career aspirations. Soak up every bit of learning during this awesome phase.