June 23, 2023
Student Spotlight: Advancing Wellness in the Community, One Project at a Time
Current MIIPS Student Aman Sinha is making his mark on the world of healthcare by coupling his extensive design background with engineering and business.
By Kaitlyn Stossel kstossel(through)andrew.cmu.edu
Aman Sinha applied for the Master of Integrated Innovation for Products and Services (MIIPS) program after watching his sister complete the Master of Science in Software Management (MSSM) program years prior. Ever since then, Carnegie Mellon University and the Integrated Innovation Institute have been in the back of his mind, and now he's made his mark. 
While completing his undergraduate degree in architecture, Sinha went off to complete a design internship in New York, where he was exposed to digital design for the first time. 
"The internship was very interesting to me because I got to work in the digital realm of products and see how digital design manifests. I think it was then that my interest in digital design sort of began to grow," Sinha said. 
Sinha already had professional training in architecture and an impressive design background. However, he felt that technology and business experience were missing from his resume. MIIPS was the missing piece he was looking for.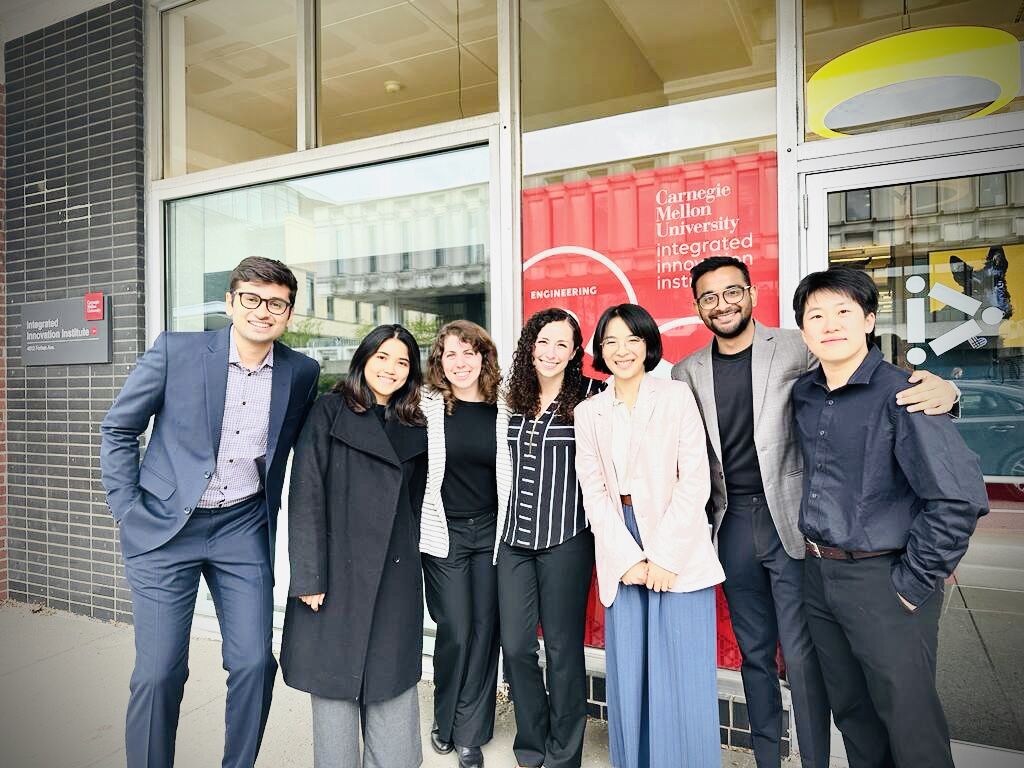 Sinha and his Canon Ivy Capstone team pose outside of the iii building for a picture.  
"Professionally I was trained in architecture, not digital products and services, so I wanted to learn more about product design and the entire product life cycle. The courses in the MIIPS program actually do that. The courses aligned really well with what I was looking for." 
Sinha has taken all of the opportunities CMU has offered him and ran with them. He is currently completing an internship with UPMC, one of the largest and most recognized healthcare providers in the country. Sinha is working on accessibility and digital experiences on UPMC's website and apps. 
"Working at UPMC just boosts my inclination to work in healthcare at this point in time. It entails a lot of user research, because healthcare demands very good accessibility. I'm thinking about how I can bring that sort of accessibility to my designs," Sinha said. "We have a bunch of studies going on based on the accessibility of patients. The user research skills that I've been learning in MIIPS classes are really coming in handy." 
Early this year, Sinha achieved a huge accomplishment by winning the McGinnis Venture Competition with a group of fellow students. 
"That was a big deal. Entrepreneurship at CMU is pretty strong, and McGinnis helped me really experience that. It brought us into an environment with a lot of venture capitalists and entrepreneurs, and it was great to be a part of that ecosystem. CMU just makes it possible for students like me to explore events and opportunities like this." 
Sinha was brought onto the team as a designer who could translate the ideas and material into the best visual format. The team's winning product was a healthcare product that could, in simple terms, help patients with diabetes. Sinha stated that this once again ignited a fire for healthcare.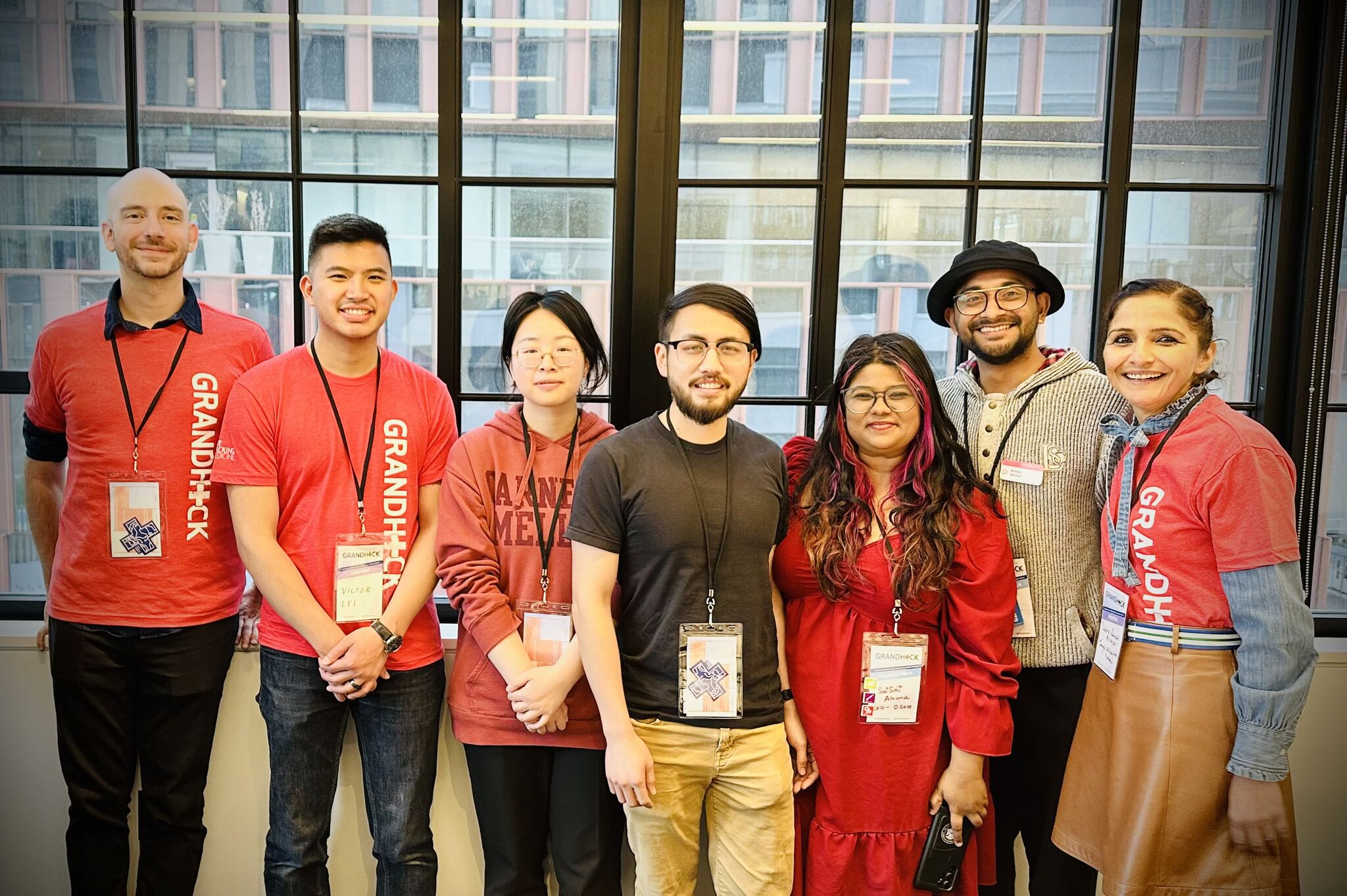 Sinha and his teammates at the MIT GrandHack event.
On top of that achievement, Sinha is a part of a team who recently won first place in the Student Service Design Challenge, the world's biggest service design competition for students. Sinha and his team of peers designed a service for caretakers of terminally ill patients, predominantly cancer patients. 
"We came up with the concept of 'invisible patients,' which are the caregivers who are investing their time, mental health, and everything else into the health and well-being of their loved ones. We created a service which helps take care of caregivers," Sinha said.
"People learn from people. Our idea was to bring caretakers together to share their experiences and let them learn from what they all have been through." 
Outside of all of his accomplishments at CMU, Sinha also co-founded a successful architecture and design studio based in India and Nepal called the Architecture Consulate. 
"After graduating from architecture school, I wanted to do something that wasn't mainstream architecture," Sinha said. 
Sinha's business focuses on integrating architecture with digital designs and creating an entire studio all in one, so clients don't have to look around for multiple vendors to do different things. Sinha can accomplish the entire design process for them.