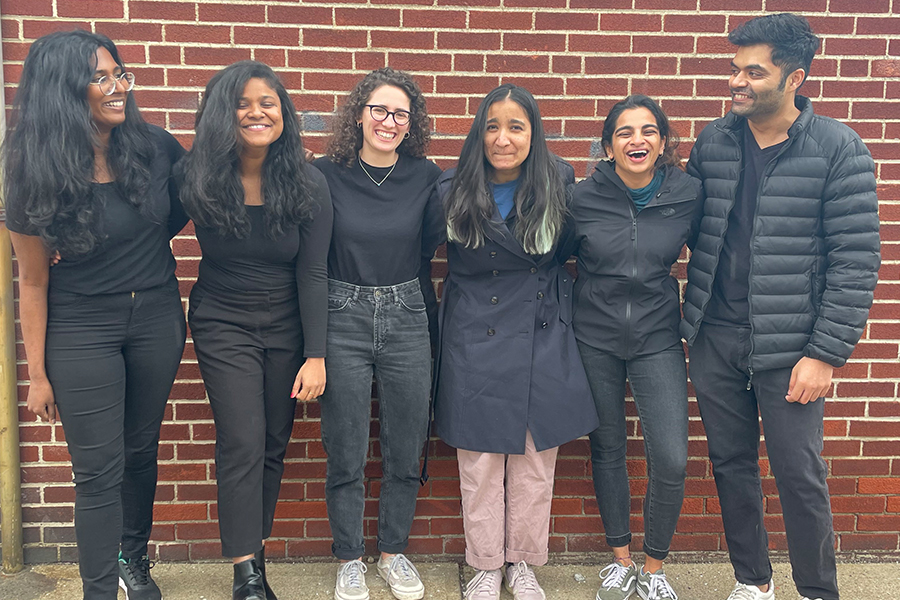 July 27, 2022
MIIPS Students Earn Honorable Mention in Student Service Design Challenge
A team of MIIPS students impressed the jury with their Challenge solution, Recowa.
By Jess Ignasky jignasky(through)andrew.cmu.edu
What would the world look like if we took a more inclusive approach to service design? The Student Service Design Challenge, a global design award from Phillips Experience Design, asks participants to imagine exciting new service experiences that contribute value to people, the planet, and the public through the lens of a design brief aimed at pushing the boundaries of service design.
The Challenge, which took place from November 2021 to June 2022 this past year, is a globally recognized competition that drew in an initial 90 teams from across the world. This past year, a team of Master of Innovation in Products and Services (MIIPS) students received an honorable mention and were one of the 28 qualifying teams competing as finalists in the competition. 
Anne Milan, Ashlon Frank, Astha Vagadia, Elisa Arango, Monica Louis, and Raghvi Kabra were all interested in further exploring the concepts of service design, circular design, and sharing economies when they joined together as a team for the Student Service Design Challenge. 
"The Challenge is unique in that finalist teams are matched with experts in industry who coach them throughout the five-month-long span of the competition," said the team. "This mentorship, paired with regularly organized classes on topics such as responsible technology or business models for circular economies was an attractive learning opportunity for our team." 
Teams were presented with a design brief challenging them to design a service that would disrupt the current ownership economy in their local community that could also be scaled to create impact on a wider scale. 
"Because the challenge was so broad and because we wanted a rational justification for choosing one problem over another, we narrowed down our problem space by researching and creating concept maps of wicked problems using the Ellen MacArthur Foundation framework as inspiration," the team explained. 
"We realized that food waste is connected to a lot of systemic problems—how our cities are designed, how individuals consume, and climate impact, to name a few. Because of this interconnectedness, the scale of food waste on local and global levels, and our expertise as a team, we felt that tackling food waste would be the perfect challenge."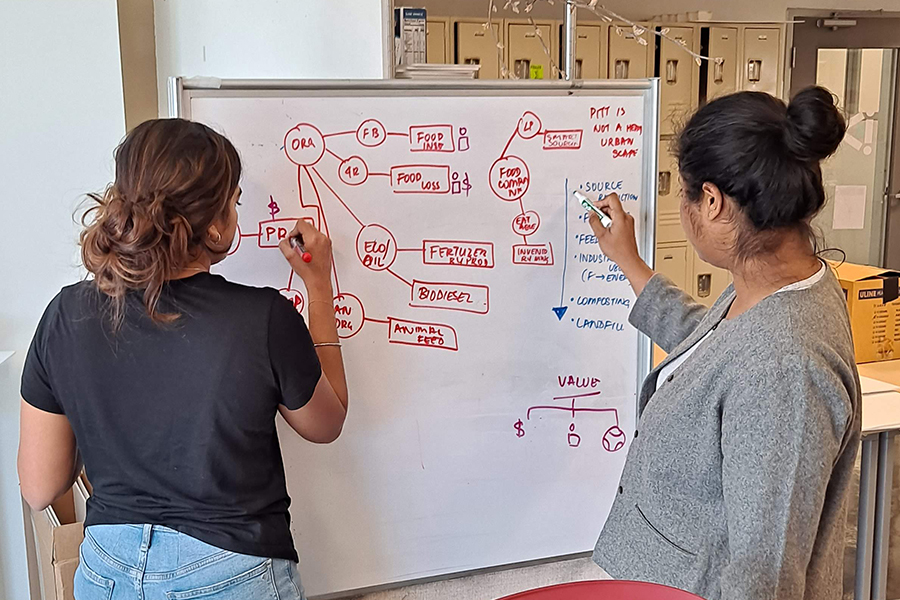 The more the team researched food waste, the more they realized there were already countless other organizations doing great work to mitigate the issue. However, they still wondered why, then, that food waste was still such a massive and pervasive problem. 
"We came to the conclusion that, besides being a naturally complex issue to solve, many efforts to combat food waste are siloed, meaning that even organizations, services, and initiatives that are working towards a common goal aren't optimizing resources or leveraging each other's strengths," the team said. 
"We saw this as an opportunity. Rather than create one more independent organization or product, we decided to develop a service that would bring together and strengthen ties between organizations and initiatives that are already tackling food waste."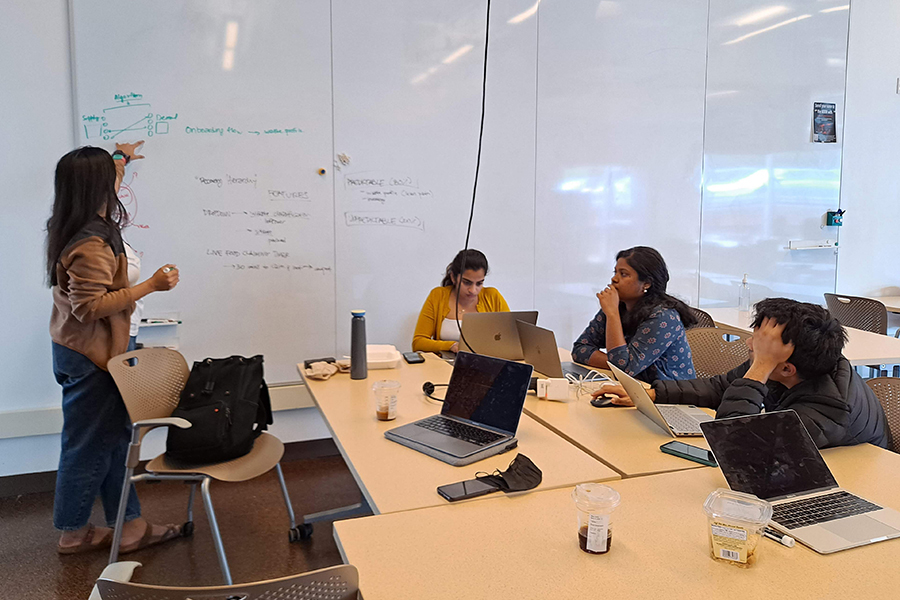 Finally, the team arrived at their solution for the Challenge: Recowa. 
Recowa is a matchmaking service that connects waste producers (e.g., restaurants and cafes) to waste consumers (i.e., organizations that divert excess food to consumers or transform food waste into new products, such as compost) in the local ecosystem to prevent food from ending up in landfills.
"The matches that Recowa makes are personalized, actionable, and beneficial to all parties involved, ensuring that using the service is the most effective and least resistant pathway to managing generated waste."
"One of the things that excites us the most about Recowa is that it is not only a scalable solution geographically, but it can also be used for other industries and sectors generating huge amounts of waste." 
Recowa earned the team an honorable mention as they scored high on the criterion "technology enabled" for a service concept that orchestrates a complex and scalable value exchange. 
Of the team, the jury said "[This team] deserves special recognition for using the principles of service design to orchestrate a complex and scalable value exchange between a diverse set of B2B ecosystem partners. Their Recowa platform concept and demo showcases how user-centered design, systems thinking, and technology can help companies do well by doing good." 
The team were greatly pleased with the result and felt that they learned very much from participating in the Challenge.
"Designing services that disrupt existing systems is very challenging and this competition gave us a bit of insight into the complexity that service design entails."
Through working on the solution, attending workshops, and meeting with their mentors, the team learned the foundations of service design, circular design, and sharing economies: their main motivators for joining the Challenge. They were also able to gain experience thinking from a systems perspective and learned tools such as: cultural probes, journey maps, and service blueprints which helped them with research collection, synthesis, and ideation. 
"After we wrapped up the challenge, we followed up with the stakeholders we interviewed and tested our solution with. Their responses really helped bring the point home that designing a solution that takes into account user needs can be successful!"