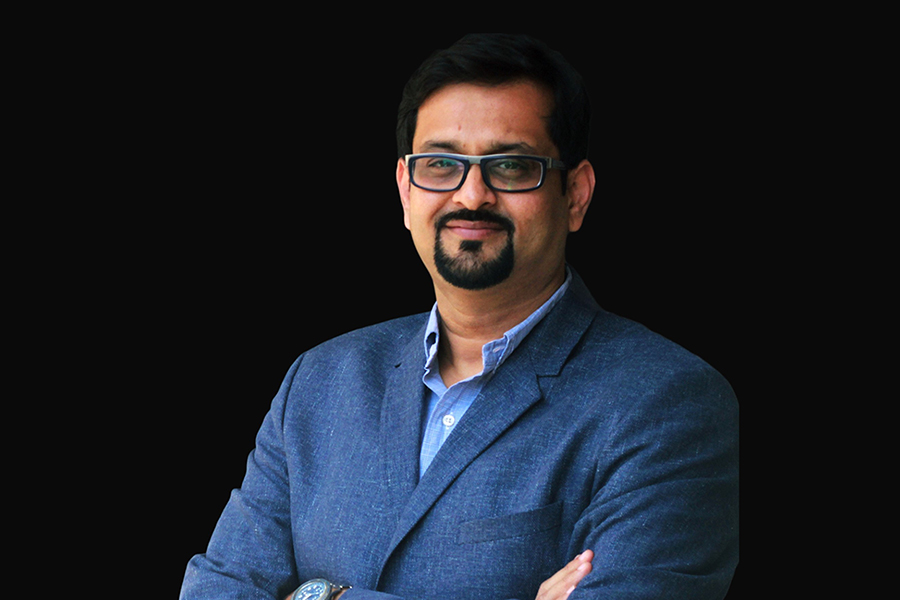 August 10, 2020
ROE Awardee Revolutionizes Healthcare Ecosystem
By Mary Kilcoyne mkilcoyn(through)andrew.cmu.edu
Nilesh Jain (MSSM '09) accepted the 2020 Return on Education Award during the virtual commencement of the Master of Science in Software Management Class of 2020. This award recognizes alumni of the MSSM program who have a record of significant professional achievement and whose work inspires students and fellow alumni to achieve what's next. 
With his entrepreneurial drive and a passion for marrying innovation and technology to create a meaningful impact, Jain epitomizes the values of the Integrated Innovation Institute.
An oft-described "serial entrepreneur," Jain has invested in and mentored numerous start-ups and has co-founded five companies over his 20+ year career. He only wishes he had started sooner.
"It took me eight years before I took my first leap at entrepreneurship. I was too scared of what would happen if I quit my job, what if I failed, what if I couldn't build my product, hire the right people," said Jain.
"I believe that students should take the leap and experiment. Fail small and fail fast. This is the most important phrase I keep reminding myself.  Failures and successes have taught me to scale to the next level and take on more challenges," said Jain. "To learn is to fail. I can fail hundreds of times; I only need to be successful once!"
Of his accomplishments, Jain is most proud of CliniVantage, which he co-founded with Dr. Abhay Chopada in 2017.
"My work at Clinivantage has had a large influence on how I give back to the community and help people. We are doing some revolutionary work to disrupt healthcare via impact on access, costs, and care," said Jain. "There are so many challenges in current care delivery; my focus is to use innovation and technology to save millions of lives."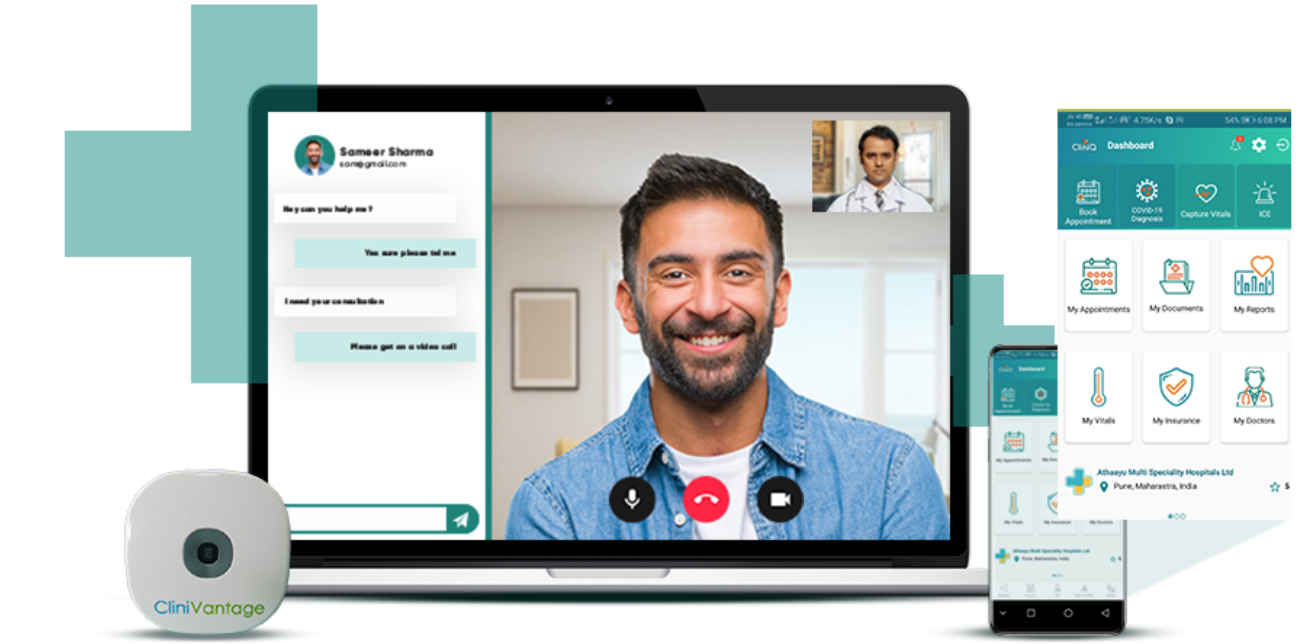 Clinivantage is an award-winning SaaS-based health management platform used in more than 100 hospitals across six countries. It leverages IoT and artificial intelligence to create an integrated ecosystem of healthcare stakeholders, empowering each with a tailored solution that delivers real-time care access and drives effective decision-making across the care continuum. Its latest product, CliniQ, has enrolled thousands of doctors since May 2020.
"CMU prepared me to understand the complexities of technology and the ground rules and principles of technology - building and scaling. I still remember our discussions and arguments from the lectures and projects," said Jain.
Jain's eyes have been trained on the healthcare industry these past few years and for the foreseeable future.
"Technology and AI will revolutionize healthcare and the way we consume healthcare. We are experiencing a rapid shift, and the tailwind from the current pandemic will bring in drastic disruptions," said Jain. "It's not telemedicine that is going to disrupt healthcare. The next wave will be driven by the patients and how they consume healthcare services – a 'consumerization on care'."
In addition to scaling CliniVantage's offerings and driving its AI Innovations, Jain is committed to his work at the Harm Reduction Research & Innovation Center (HRRIC), a foundation he created in 2019 that addresses the health consequences of tobacco consumption by using evidence-based research to identify cessation and harm reduction modalities.
Though he still draws upon his education, his decades of experience in entrepreneurship have delivered their own lessons.
 "Be open to change. Keep moving forward. Make mistakes and learn from everything you do. Develop good time management habits; workload will only increase," said Jain. "And finally, be patient."