February 2021
Life at Carnegie Mellon is different this year, but our community is helping students thrive. Thanks to our supporters, students are able to exercise their bodies, minds and spirits every day at CMU.
As Tartans pursue their education during the pandemic, generous donors are fueling critical health initiatives, opening doors through scholarships and sharpening our student-athletes' competitive edge.
Read on to discover how each and every gift improves students' lives.
Breaking Down Barriers to Education
Scholarships and fellowships make it possible for hardworking, talented Tartans to say "yes" to a life-changing education at Carnegie Mellon. Instead of working multiple jobs and carrying the worry of student loan debt after graduation, these remarkable scholars are able to focus on their learning and campus involvement so they can change the world.
The generosity of CMU supporters is key to student success during college and beyond. Check out the video above to discover how our donors are making a difference for the next generation of leaders.
More Stories in this Edition
As students prepare for their futures during the COVID-19 pandemic, holistic health initiatives are more critical than ever before.
Thanks to community support, Carnegie Mellon has developed creative approaches to help Tartans improve their physical, mental and emotional well-being wherever they are learning.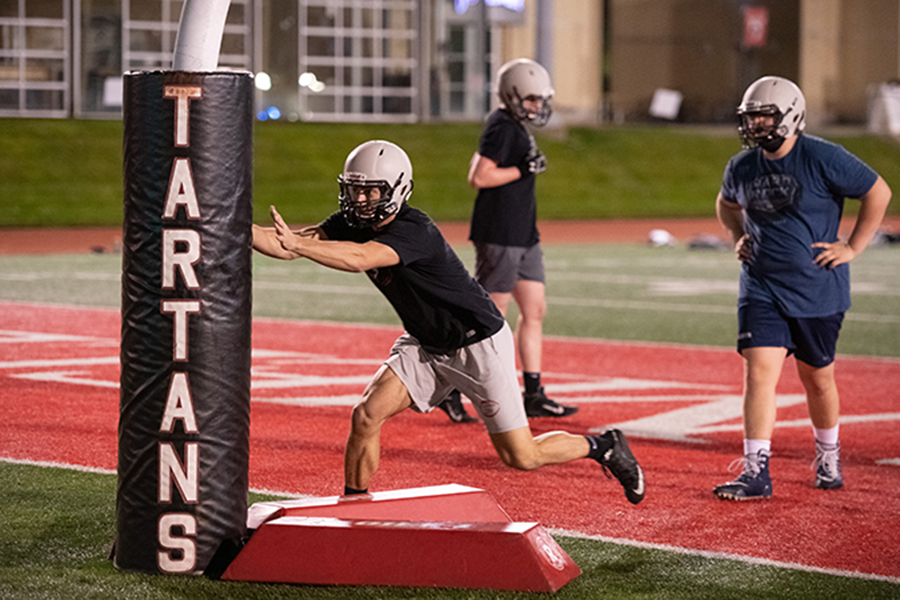 During the pandemic, Carnegie Mellon's student-athletes have taken their flexibility, endurance and strength to a whole new level.
While the university did not participate in intercollegiate sports this past fall, CMU supporters have helped athletic teams find creative ways to continue practicing and preparing for future competitions. CMU students, in return, brought their signature passion and commitment to the fields, courts and trails.