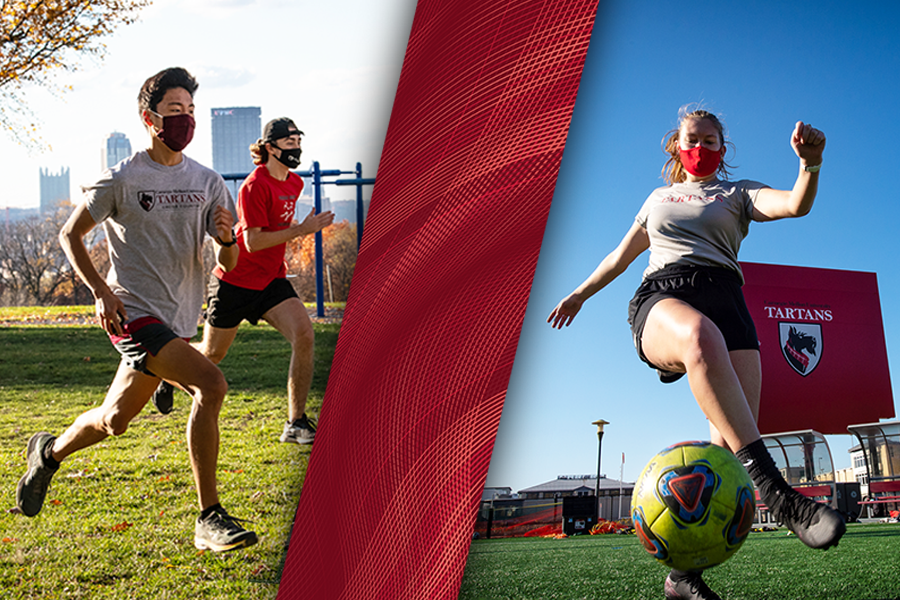 February 10, 2021
Rallying for Tartans
Community support enhances student-athletes' competitive edge during COVID-19
During the pandemic, Carnegie Mellon's student-athletes have taken their flexibility, endurance and strength to a whole new level.
While the university did not participate in intercollegiate sports this past fall, CMU supporters have helped athletic teams find creative ways to continue practicing and preparing for future competitions.
CMU students, in return, brought their signature passion and commitment to the fields, courts and trails.
Read on to see a few examples of our donors' generosity in action.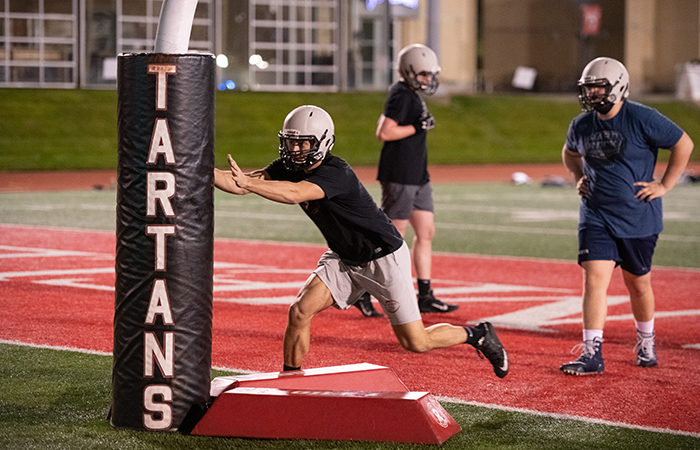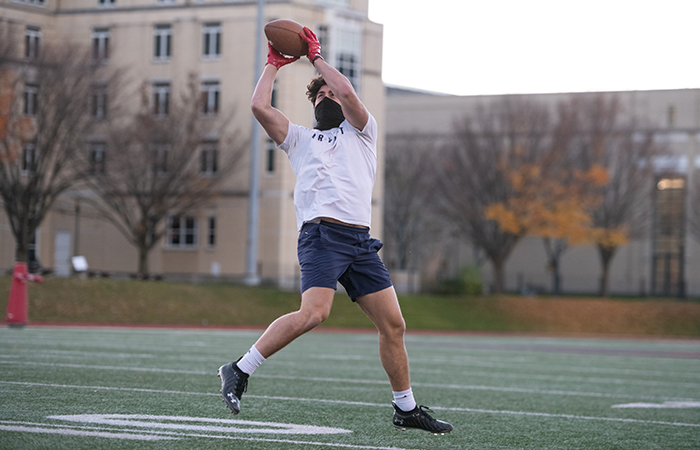 Fundamentals are the key to success in any sport. While CMU football players could not compete against other teams, they spent their fall semester lifting, conditioning and practicing while following strict guidelines to safeguard their health. Gifts to the Football Tartan Fund have allowed coaches to purchase NormaTec recovery sleeves and other equipment for players.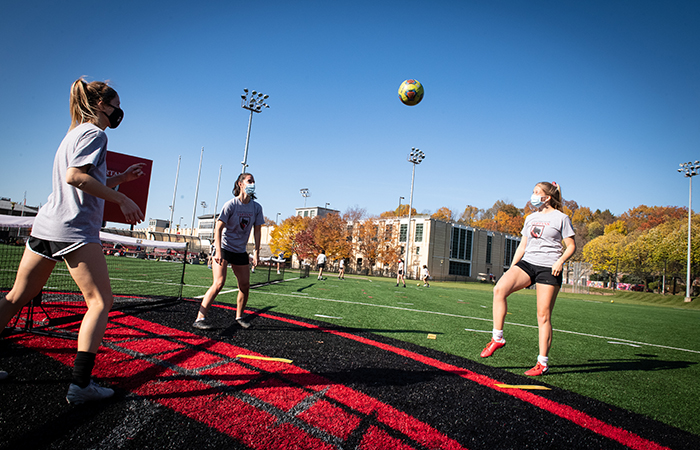 Over the past 10 years, CMU's women's soccer team became a nationally recognized program and competed in the NCAA Sweet 16, Elite Eight and Final Four. To maintain their momentum, contributions to the team are creating safe opportunities for players to work on individual fitness and foundational skills.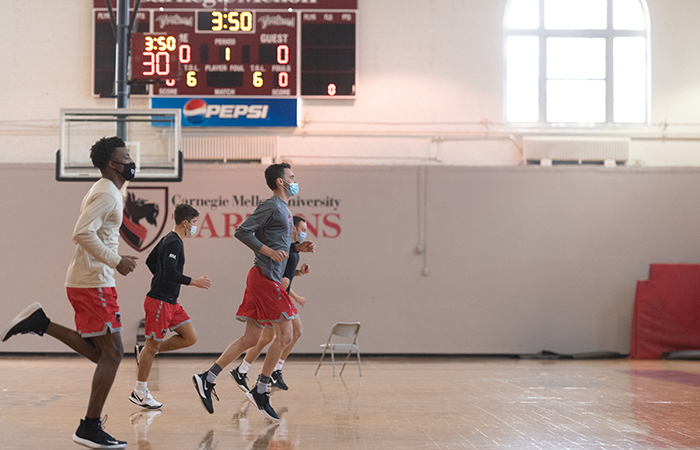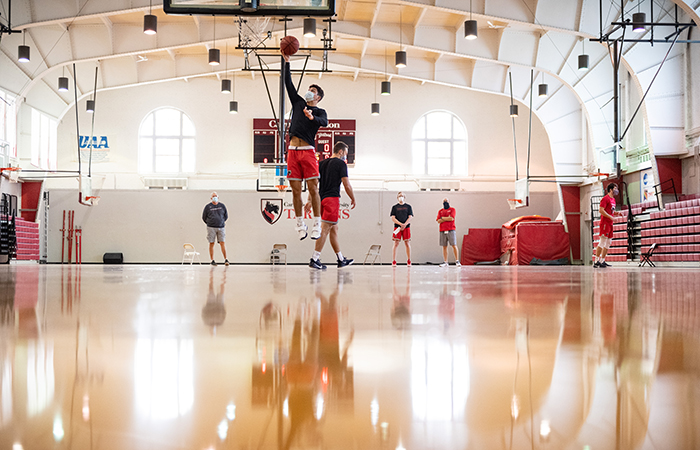 During the fall, the men's basketball team focused on small-group workouts, shooting and individual skills to build their strength as a unit. Even though competitions were on hold, donors helped the coaches and players adapt to the challenges of COVID-19 with safe, socially distanced training.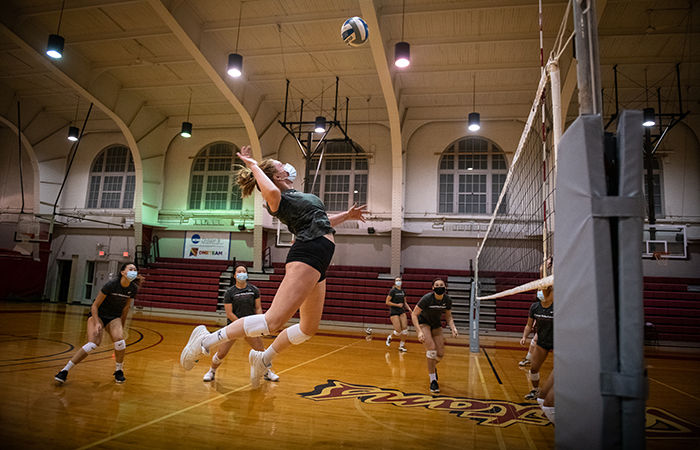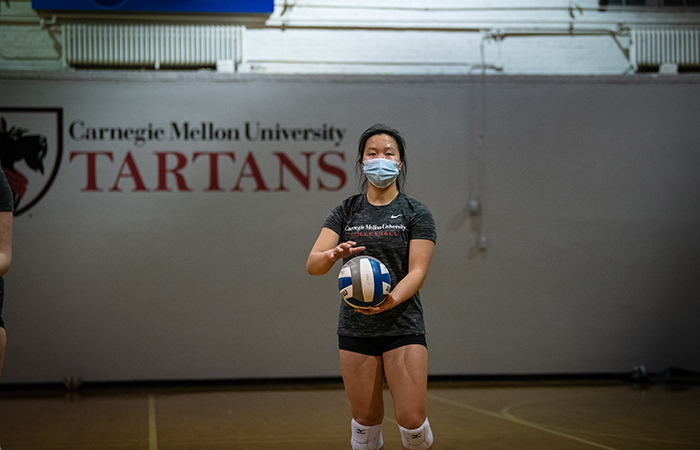 While they didn't compete last semester, the women's volleyball team is ensuring they have a strong bench, thanks to community support that is helping them look to the future with travel funding. Head Coach Anne Bock says these opportunities will help improve the team's standing in NCAA competitions — and foster connections with recruits in the western United States.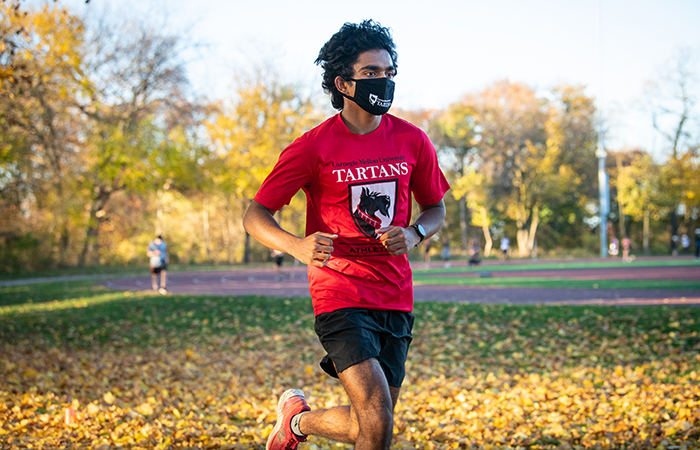 Generous donors are helping CMU's cross country and track and field teams outpace the competition. Coaches have been able to invest in specialized equipment like NormaTec recovery systems, Dashr sprint timing gates and Hypervolt massage therapy guns so student-athletes can perform at their best.
Read on to discover how each and every gift improves students' lives.