You are invited to join Carnegie Mellon and the CMU Alumni Association as we honor Black History Month from February 1 to March 1.
The CMU Alumni Association is committed to highlighting CMU's exceptional Black alumni, students, faculty and staff throughout the year, and this month provides us with a special opportunity to recognize, acknowledge and elevate their professional and academic excellence.
Alumni Spotlight: 
Ayisha Morgan-Lee, Hill Dance Academy Theater founder, CEO and artistic director
"I did not have a problem being the only one. But I knew I shouldn't be the only one, and that was the problem for me. ... 
It really drove me to found a dance academy where students could train for a career on the professional stage and also look to the right, left and front of a classroom and see students and teachers who look like them."

Faculty Dialogue: The Past, Present and Future of the Black Experience
Thursday, February 25 at 4 p.m. ET
Register
Join a panel of CMU faculty for a rich dialogue centered on what their research reveals about the historical and present-day Black experience and how it can inform the creation of a more equitable future.
Upcoming Events
Fireside Chat with Dr. Eddie Glaude Jr.
Monday, February 22 at 6:30-7:30 p.m. ET
Register
The inaugural Black Futures Summit Presentation features Dr. Eddie Glaude, Jr., chair and James S. McDonnell Distinguished University Professor at Princeton University. This event is supported by The Smith Family Endowment in the Humanities and presented by the Center for Student Diversity and Inclusion & The Humanities Scholars Program in collaboration with the Department of History and CAUSE.
A Celebration of Black Engineers
February 26 at 3 p.m. ET
Register
Join us as we highlight and celebrate the contributions of black engineers. The program will feature a panel of alumni, faculty and a student, who will share their origin stories about why they chose to go into their field of engineering. In addition to sharing their past experiences, the panelists will also discuss what they are doing now, what they plan to do in the future and how their engineering contributions have an impact on society.
CMU Voices
Lindsay Powell, assistant chief of staff for Pittsburgh Mayor Bill Peduto
"Whether it's guaranteed basic income or making Pittsburgh a better place for women, in particular women of color, that's the type of human services, program coordination, policymaking and community-building work that I do every day."
Mark Chambers,
director of 

New York City's Mayor's Office of Sustainability

"Fighting climate change and systemic inequality isn't about preserving our way of life. It's about changing the way we live. ... There's no room on the sidelines. Everyone has to contribute, and there's no way for people to take an out."
Joe William Trotter Jr., 
founder and director of CMU's 

Center for African American Urban Studies and the Economy

 

"Over the years, Carnegie Mellon has been an exciting place for me to research, write, publish and pursue diverse public history projects with an eye for bridging the divide between the university and the surrounding community."
ICYMI: Event Highlights & Recordings
Coming Soon
A Conversation on Diversity and Inclusion with Chief Carmen Best
This presentation is hosted by the Institute of Politics and Strategy and co-sponsored by the University Lecture Series and features Chief Carmen Best, former police chief of Seattle, Washington.
This event was held on February 12
Conversation On Building Sustainable Communities
Alex Hiniker, executive fellow for Sustainability Initiatives, and Mark Chambers (CFA 2001, HNZ 2002), director, Mayor's Office of Sustainability, NYC Mayor's Office.
This event was held on February 15
Conversation on Elevating a Culture of Diversity, Equity and Inclusion
Ayana Ledford, director of diversity and inclusion, Dietrich College and Heinz College, and executive director, PROGRESS, and Candice Morgan (DC 2004), diversity, equity and inclusion partner, Google Ventures.
This discussion was recorded in September 2020.
DEI Entrepreneaurship Panel Webinar
CMU's Alumni & Constituent Engagement office presented a panel discussion with alumni and industry experts focused on the centralization of diversity, equity and inclusion frameworks as a foundational ingredient to building inclusive companies.
This discussion and Q&A were recorded in January 2021.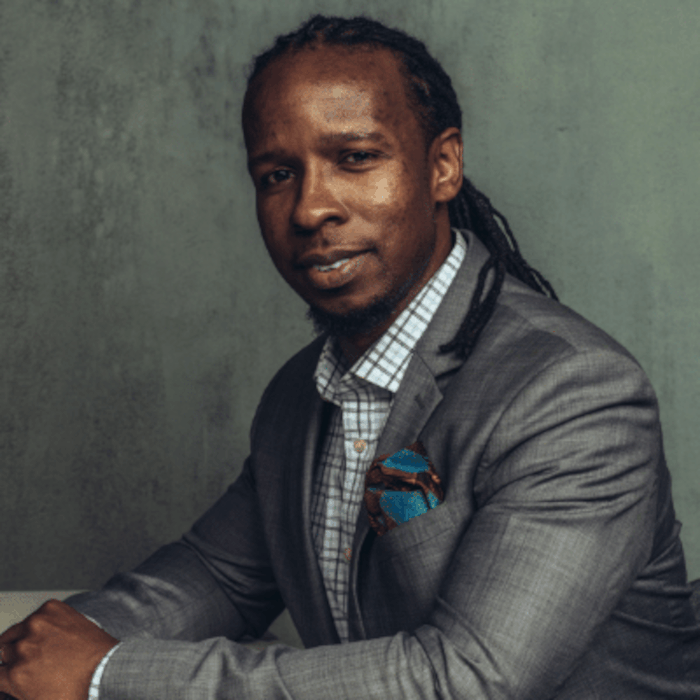 2021 MLK Keynote Lecture featuring Dr. Ibram X. Kendi
In this moderated questions-and-answer discussion, Dr. Kendi discusses antiracism education at the university level, initiatives to advance antiracism, engagement and responses to public discourse around antiracism framework, and the role of policy-based initiative in creating social change.
This event was held on Wednesday, February 10

Operation BusinessQuest (OBQ)
To recognize the incredible accomplishments and seek out all of the amazing businesses owned by CMU Black alumni, the CMU Alumni Association is launching Operation BusinessQuest (OBQ) to identify these businesses.
This event was held February 1-5
Watch webinars featuring Black alumni