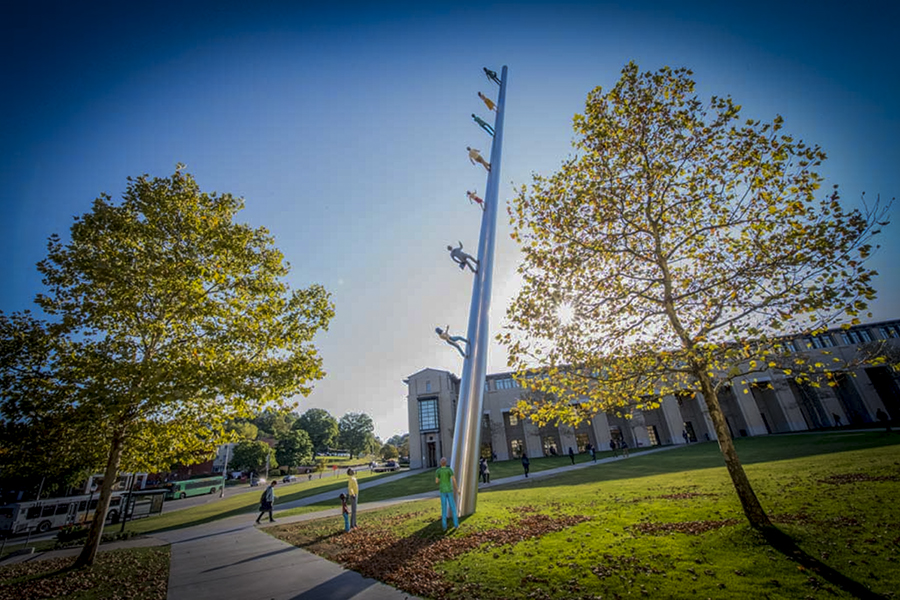 March 24, 2020
Keeping in Touch with the Tartan Alumni Community
Dear CMU Alumni Community,
Across the globe, all of us are facing similar challenges as a result of COVID-19. We hope that wherever you are, you and your loved ones are safe and taking care of yourselves, and each other. It has been heartening to watch our Tartan family of alumni, students, faculty, staff and families lean on each other for support.
In these times when many of us are committing to social distancing practices, working from home and avoiding nonessential travel and public spaces, we're presented with new opportunities to stay connected. The CMU Alumni Association staff, board and volunteers are working to provide ways you can continue to engage with the university and our extraordinary Tartan community.
As we adapt to our new normal, here are some ways that you can stay connected:
Alumni Community: Our new Community, exclusively for Tartan alumni and students, is filled with rich news, content and alumni notes; groups for connecting with others in your region or who share interests; a robust directory of fellow graduates; career and development opportunities; a calendar of upcoming Alumni Association events; and links to important resources. Visit community.cmu.edu for an easy sign-up process, or to log in if you have already created your account.
Online events: We have a number of online events scheduled, and are working to bring you more throughout the spring. In the next couple of weeks, we have a faculty dialogue with Dietrich College Professor Christopher Phillips, and a webinar on developing valuable presentation skills. Find all of our upcoming events and register at community.cmu.edu/s/events. You can also explore our complete archive of past webinars on topics ranging from interpersonal and leadership skills to conversations on current issues with CMU experts; you can view them at any time.
Social media: Our Alumni Association channels on Facebook, Twitter, Instagram and LinkedIn are a great way to connect and to enjoy uplifting stories about CMU and our alumni. In addition, university and individual college channels are excellent sources of news and information. Visit this directory for some of the channels you may find most useful.
Share your stories: In the coming days and weeks, we want to share stories of how our Tartan community members are making a difference in their community or across the globe. If you or another member of our CMU family is volunteering, working in a critical field or otherwise brightening our world in this complex time, we'd like to hear from you. Visit this site to tell us your story by submitting a simple form. We'll compile these stories for the alumni website and social media.
We know you may also be interested in how CMU is responding to COVID-19. For the latest updates, visit the CMU coronavirus website.
If there are other ways we can help you keep connected, we welcome your suggestions! Please reach out to alumni-house@andrew.cmu.edu. We promise to stay in touch regularly with updates about opportunities to engage online.
We are strongest together, and it is inspiring to see how our community is supporting our incredible students, as well as each other. Our best to you and your loved ones.
Sincerely,
Alex DiClaudio (DC 2009, HNZ 2011)
President
CMU Alumni Association Board
Matt Weinstein
Associate Vice President, Alumni and Constituent Engagement
Carnegie Mellon University