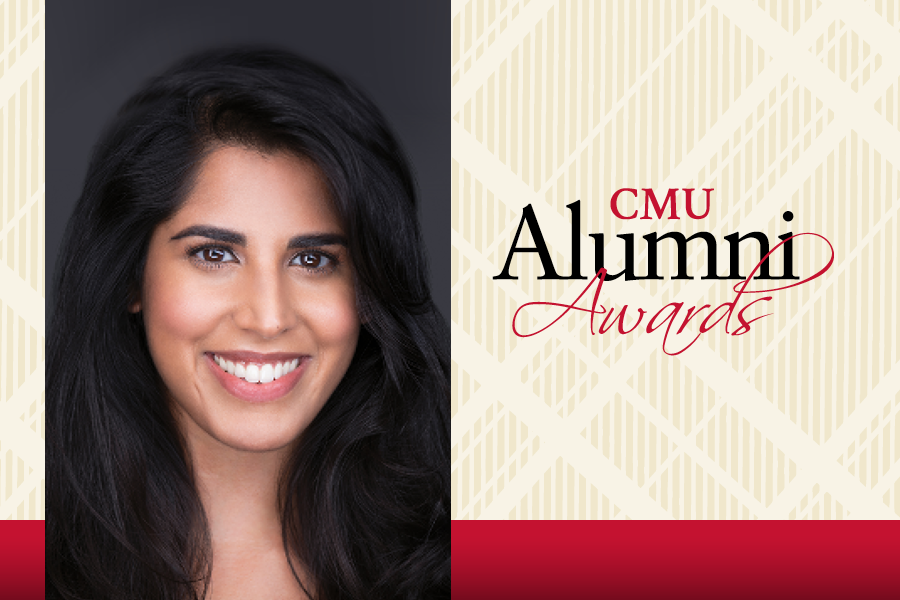 June 20, 2019
Farah Zaman: 2019 Alumni Award Spotlight
Protecting privacy interests in an increasingly complex digital world
"There are parts of the world where privacy is a fundamental human right," says Farah Zaman (DC 2009), an attorney who tackles issues of privacy and ethics across sectors and countries. Specifically, she helps corporations navigate new issues around data use and sharing in ways that promote innovation and efficiency while balancing customers' expectation and trust.
Farah speaks passionately about data privacy and it has driven her career, her volunteerism and her interest since she was a student. "Data use can be incredibly beneficial, or it can have a negative impact that erodes trust. It has huge effects for society, and it is fascinating to me how much culture plays a role and impacts privacy norms" she says.
Farah held senior counsel roles focused on privacy at Nielsen and Colgate-Palmolive, and advised on the development of IoT devices as well as leading Colgate's GDPR compliance efforts and counseling on the launch of its first ever direct-to-consumer business in markets globally After those two significant positions, she just assumed a new role as Vice President, Chief Privacy Officer with Meredith Corporation, the national media and marketing services company with stakes in broadcast television, print, digital, mobile and video. Her quick ascension to the C-suite is a nod to her considerable expertise in a critical area. It's an interest that sprung directly from her undergraduate degree in decision science and international relations from CMU.
"Data privacy law is this perfect marriage of my undergraduate decision science training--which focuses on efficiency, risk assessment, and improving outcomes--with my subsequent legal training," she says.
Law was always the endgame for Farah. When she started at CMU, she intended to work on international human rights. Her parents both practiced medicine, and led by example to instill a strong motivation to serve others. "I wanted to follow my parents example of having a profession that helps people, but was drawn to the law for its ability to replicate solutions across sectors and regions, as well as the ability to impact not only individuals, but entire groups of people," Farah says.
In addition to a vocation with the ability to help navigate some of the most pressing challenges in today's world, Farah is also involved in a number of community service initiatives. She chaired the New York County Women's Bar Association's International Women's Rights Committee for several years. Currently, she coordinates pro bono services and sits on the advisory board for The Resolution Project, which supports undergraduates who launch promising social enterprises.
She's also active with the Carnegie Mellon University Alumni Association and the Board of Advisors for CMU's Dietrich College of Humanities & Social Sciences. For both organizations, she's passionate about building networks to connect alumni with each other, as well as to expand opportunities for students. She also sees value in contributing her expertise to equip alumni with a more sophisticated view on the ethics of data.
"There's the possibility to have the greatest impact because the alumni are so successful, diverse and spread across the globe, sectors and industries," she says. "Contributing my knowledge on privacy principles, responsible data use and guarding against unintended consequences can have a huge impact around the world."
Farah Zaman received a 2019 Outstanding Recent Alumni Award on May 17 for her extraordinary accomplishments and service to Carnegie Mellon. Read more about the 2019 CMU Alumni Awards and honorees.