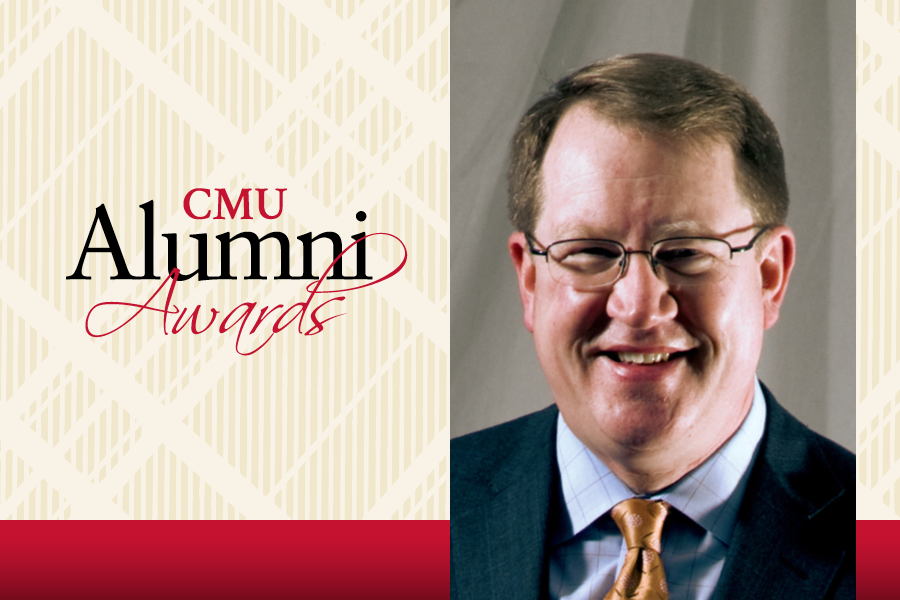 June 20, 2019
Paul L. Wellener IV: 2019 Alumni Award Spotlight
The 'Coach,' connector and recruiter with Tartan in his family tree
'Wellener...' you might be thinking to yourself. 'That sounds familiar. I think I know that guy.'
There's a good reason you might recognize this name. For one thing, Paul L. Wellener IV (TPR 1986) is one of 15 family members (and counting) to attend CMU. And he's always maintained a recognizable reputation on campus.
"I was a big organizer and connector," Paul says. In graduate school he was known as 'Coach' because he organized trips to sporting events and intramural games. "I'm still the one who connects the dots with all of my classmates for reunions and those kinds of things."
Paul's passion for CMU is a family tradition, but it's also personal. "I credit CMU and GSIA (Graduate School of Industrial Administration) for a huge amount of opportunity they gave me, which really helped take me pivot my career and helped enable me to get to where I am," he says.
The opportunities began with a solid educational foundation in industrial administration with strength in its approach to operations. A few years after graduation (and working for TRW in Cleveland, Ohio), he was recruited by Touche Ross (a firm that was eventually consolidated into Deloitte). "The plan was to work in consulting for two years, and then see what was next," he says. "Now I say, I'm on my 15th two-year plan."
Three decades later, Paul is vice chairman of the US Industrial Products and Construction practice and leader of Deloitte's northeast Ohio market.
Another big part of Paul's job is building organizational talent, and for that, he turns to CMU. 
"I'm very involved in my firm's recruiting. This year, we hired 101 people from across Carnegie Mellon," he says. "When you interview somebody on campus, and 10 years later, you see them joining the partnership in the firm, it's a really positive feeling."
With a critical mass of CMU alumni working for Deloitte, Paul recently organized his colleagues to fund the new Deloitte Foundation Innovation Hub in the new Tepper Quad. He personally dialed up many alumni to commit pledges in support of the hub, then worked with partners to secure additional matching funds from the Deloitte Foundation. He also served on several of the Tepper School's advisory boards including its alumni board, of which he's a past president. His personal commitment to giving back continues in his community where he supports a variety of nonprofits near his home in Cleveland, as well.
"We try to overcomplicate things in the world or life or in our careers, but things are pretty simple. I always tell people, 'Do good things and good things are going to happen.' I'm really passionate about giving back and paying it forward, especially given all of the positive things that happened based upon my CMU education and relationships."
Paul Wellener received a 2019 Alumni Service Award for his meritorious service to Carnegie Mellon on May 17 during Commencement Weekend. Read more about CMU's 2019 Alumni Awards and honorees.