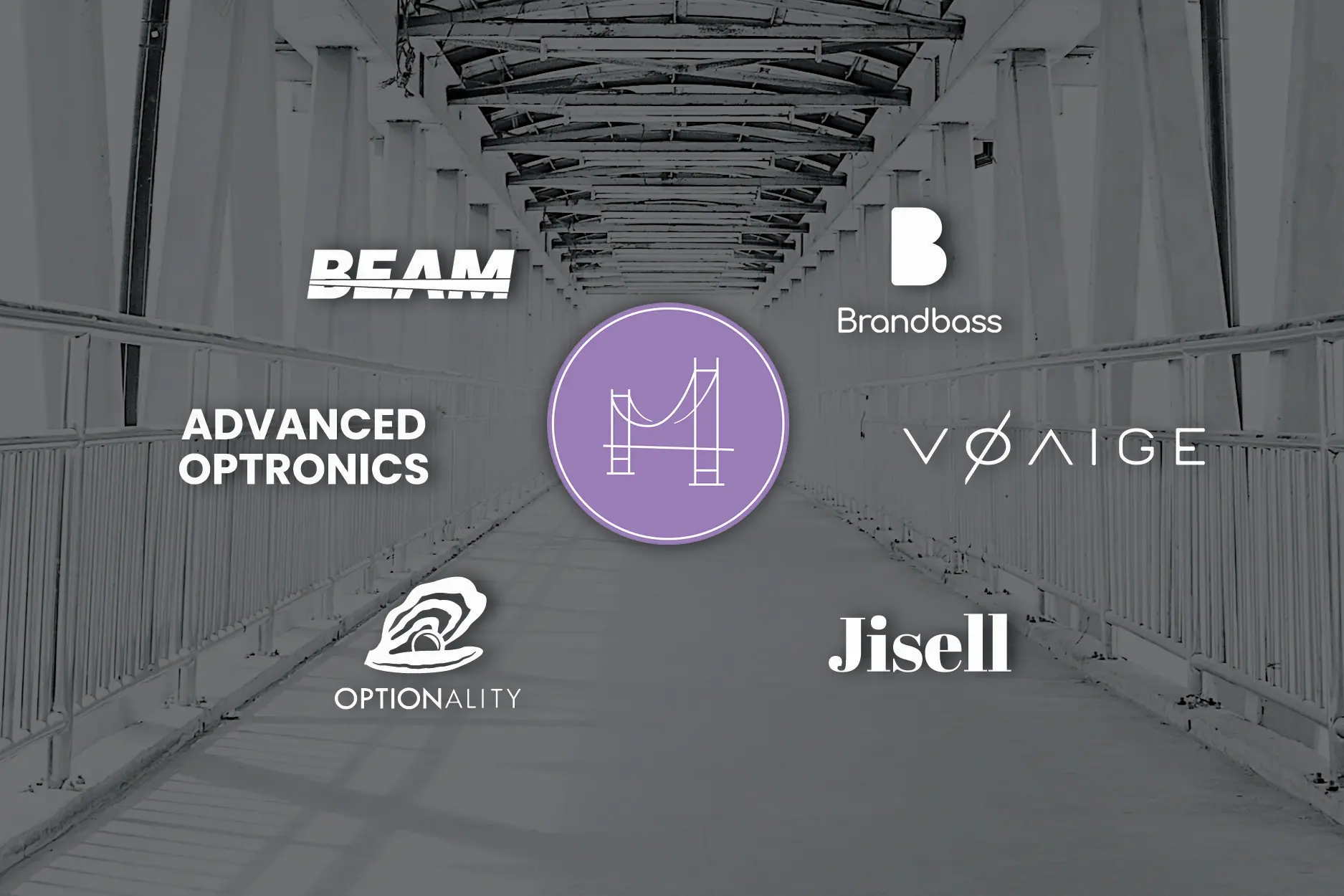 February 20, 2023
From Seed Stage to Successful Startup
The VentureBridge program gives alumni founders the tools they need to forge forward in their entrepreneurial journeys
As a founder, laying the groundwork for a thriving startup requires a lot of tools — and even more advice and insights.
And Carnegie Mellon University's VentureBridge is here to help. 
The free 12-week summer accelerator program provides startups with $25,000 in funding, access to unparalleled mentors and renowned industry experts, weekly roundtables to troubleshoot challenges with fellow founders, targeted one-on-one advice, and co-working and incubation spaces in San Francisco's Financial District, New York City and Pittsburgh.
"VentureBridge focuses on graduating seniors and alumni who have started working on their business ideas and need help with growing the business from 1 to 100 customers," says Namrata Banerjee, director of VentureBridge, a CMU entrepreneur-in-residence and a 2004 Dietrich College of Humanities and Social Sciences graduate. "We welcome startups from across the spectrum. We have some companies where our seed funding was the first check and others that had raised $100,000 or secured NIH or NSF dollars before we invested in them."
"We are building bridges between our founders and the entrepreneurial ecosystems in Silicon Valley, New York City and beyond," she says. "Our ability to plug our founders into burgeoning ecosystems and get them exposure is what makes this program unique."
A few founders from VentureBridge's most recent alumni cohort reflected on CMU's interdisciplinary strength, and they share how those strengths and their CMU connections have impacted their companies.