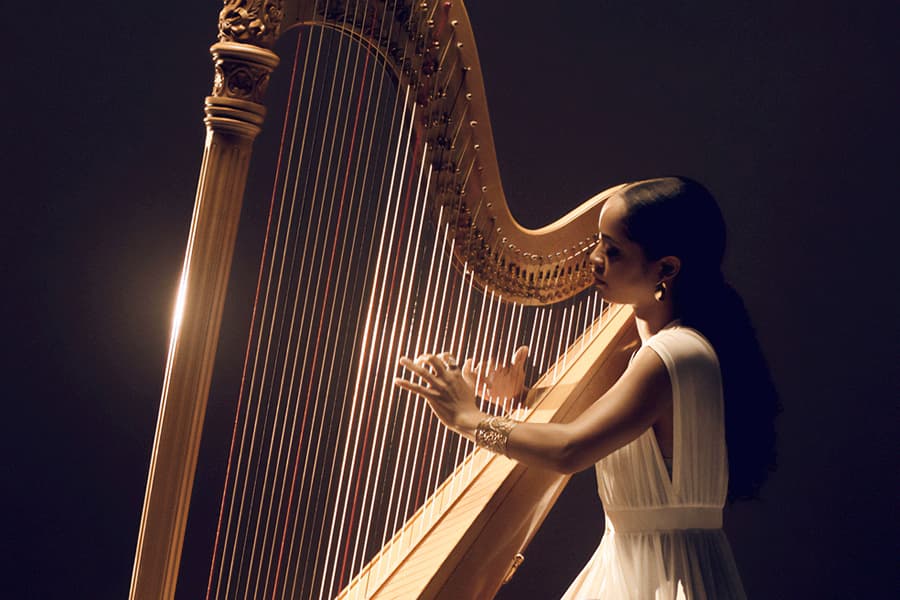 March 18, 2022
Harpist Madison Calley's Got Pluck
CMU alumna brings ancient instrument into the digital age
Harpist Madison Calley grew up idolizing singer-songwriter Alicia Keys.
In October 2019, she posted an Instagram video of herself playing the superstar's song "If I Ain't Got You." The clip went viral after Alicia shared it on her own page. To date, it's received more than 1.4 million views.
While the internet was buzzing about the gifted harpist, she was fast asleep. She awoke to find hundreds of congratulatory messages on her phone.
"It was surreal. It's the coolest feeling and brings me so much gratitude," says Madison, a 2016 graduate of the Dietrich College of Humanities and Social Sciences with a degree in policy and management.
Since that social media onslaught, Madison's collaborated with recording artists Jaden and Willow Smith, Arianda Grande and Usher; performed at the Grammys, Latin Grammys, BET Awards and iHeartRadio Music Awards; been featured in Rolling Stone, Essence and Forbes magazines and released "Ethereal," an album of cover songs.
She's currently working on a 30-minute harp meditation for the Calm app, composing original arrangements, tinkering with traditional Christmas tunes and debuting a new line of swimwear.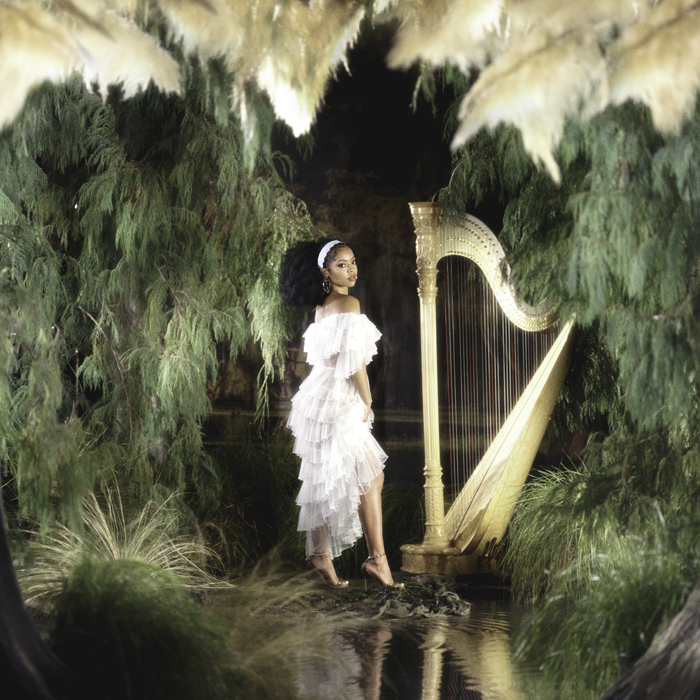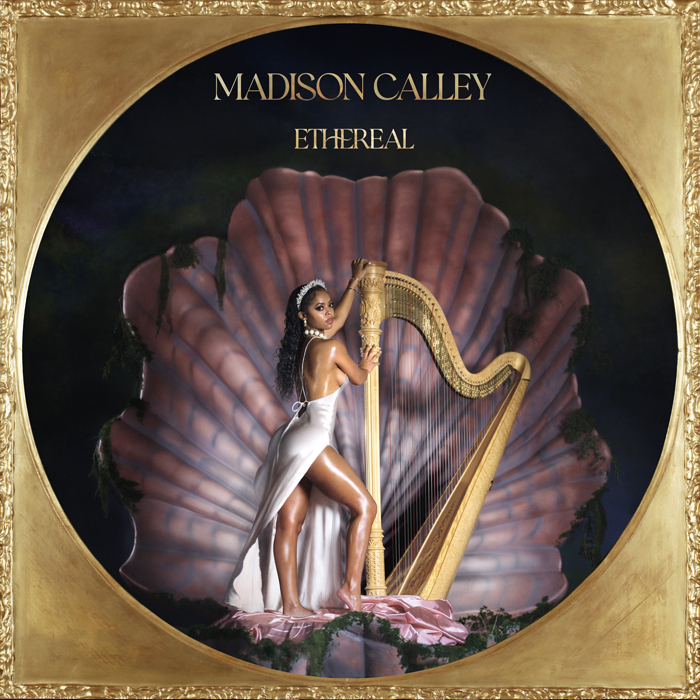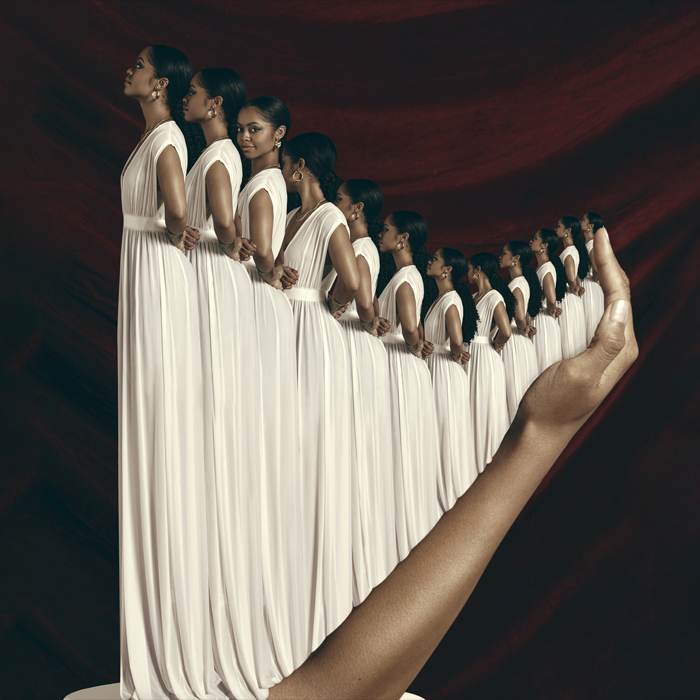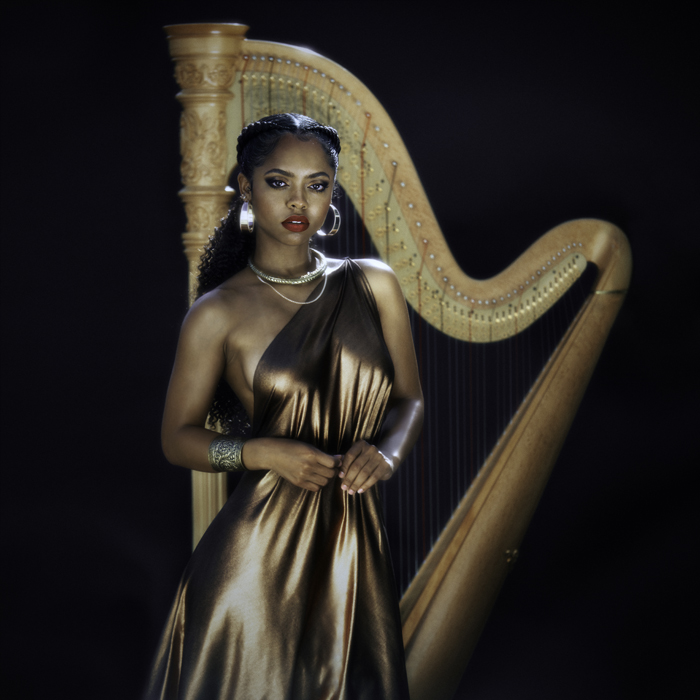 Madison isn't in over her head. She balances her rising stardom by teaching people how to play the harp, an instrument she discovered at age 4.
While dining at an Alexandria, Virginia, restaurant with her family, she watched a woman play Disney songs on a harp. Madison was mesmerized by the whimsical interpretation of the familiar tunes.
She wanted to take lessons, but how does a preschooler tackle a 6-foot-tall instrument?
Her mother contacted the principal harpist in the National Philharmonic, who connected the young Disney fan with a private tutor.
The first lesson: learn how to read. Children can better grasp music theory once they become literate. Madison's love of books allowed her to comprehend the piano, which shares many similarities with the harp.
She started on a lever harp, a small version of its towering counterpart. By age 11, Madison grew into her pedal harp, which she named "Anastasia" after the 1997 animated film.
As the only harpist in her school's string orchestra, Madison often felt ostracized and, at times, considered quitting. With her mother's encouragement, she joined the D.C. Youth Orchestra to commune with other plucky teens and, through the American Harp Society, she performed in recitals throughout the nation's capital (including at the Library of Congress).
"I was only taught classical music growing up. My students get really excited and want to practice when it's a song they know or an artist they love."
At CMU, she started to explore her instrument as a solo artist and entertain on her own at private events — seeking fulfillment beyond campus ensembles and the classical compositions she was assigned.
After graduation, she moved to Los Angeles to pursue a fashion career. For fun, she took to social media, posting a series of 30-second covers of pop and R&B songs. Those short bursts of creativity quickly led to half a million Instagram followers and landed her a deal with Platoon, Apple's record label.
She's made three music videos for her YouTube channel, with two more debuting in the coming weeks. You can also find her on TikTok, Twitter and Facebook.
When the pandemic started, she started offering virtual lessons to aspiring harpists from around the globe. Her students range in age from 7 to 50 years old. They all start, as she did, by playing the piano and gradually moving up in harp sizes.
Through modern songs, the California resident hopes to shine a spotlight on the ancient instrument.
"I was only taught classical music growing up," Madison says. "My students get really excited and want to practice when it's a song they know or an artist they love. I'm still learning the process myself through trial and error and picking songs that have a strong melody line that can transfer to the harp. Now I'm creating my own music and finding my voice within the instrument."