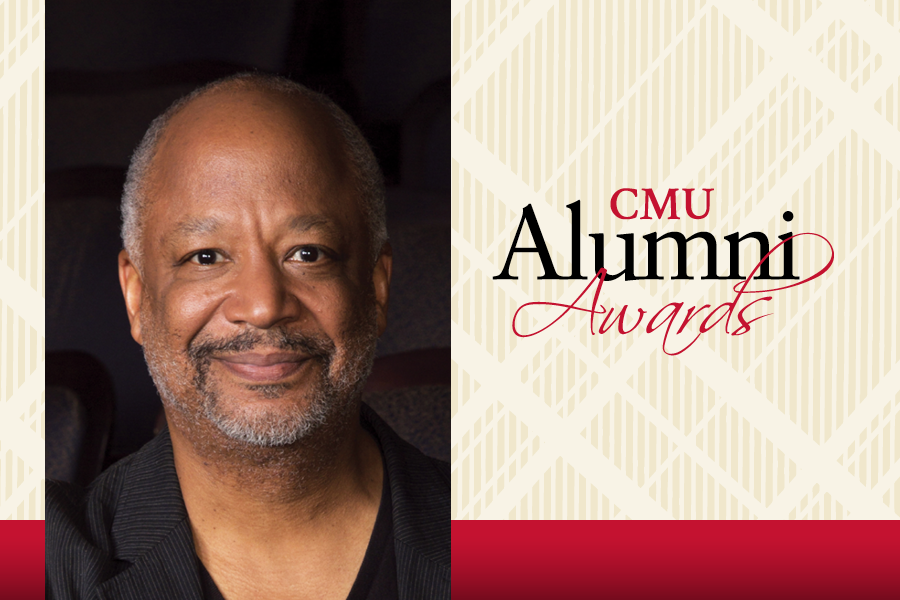 May 14, 2019
Sheldon Epps: 2019 CMU Alumni Award Spotlight
Daring director tells stories with verve and passion
"Frankly, it was a dare," says Sheldon Epps (A 1973) of how he got his start as an actor and director at Carnegie Mellon University. "I remember a conversation amongst a group of high school drama arts students. Somebody mentioned CMU and said to me, 'I dare you to apply. You'll never get in because they take so few people of the people who audition.' I took the dare and applied. I auditioned and of course, by that time, I was dying to get in." 
Taking big risks, and seeing them pay off, is a pattern that's repeated many times during this Tony-nominated director's career. Sheldon earned his undergraduate degree from CMU, and began his career as an actor. "Carnegie Mellon training was not so much about being prepared to do a play on Broadway. The focus was to be prepared to be a part of the system of American regional theaters," he says. "That prepared me to be an artistic director and helped me develop as a director. Without that great American regional theater system, I would not have had the wonderful career that I've had." 
Regional theater led to Broadway productions in the 1980s. In New York City, Sheldon teamed up with four other CMU alumni to launch The Production Company. He directed their production of "Blues in the Night," which uses Blues music to tell the story of three women and one 'snake' of a man who's wronged them. Other Broadway productions included "Play On!" featuring Duke Ellington's songs and "Baby It's You," with a soundtrack of '60s music from the Shirelles.  All of those shows received Tony Award nominations. 
Epps continued his directing success on the small screen. He's directed well over 150 sitcom episodes including "Girlfriends," "Frasier," and "Friends." But he's best known for (and most proud of) 20 years as the Artistic Director of the Pasadena Playhouse, which was artistically and financially troubled when he became its leader in 1997.  He takes special pride in helping that theatre to regain its former glory. 
"My father was a Presbyterian minister. He came to California in the '40s to start the first black Presbyterian church west of the Mississippi River, and he grew it to a big congregation. He insisted his building should be full and active beyond Sunday," Sheldon explains of what inspired his approach to turning around the Playhouse. Today it's respected for its diverse and provocative stagings, and  so much more.  "When I came to Pasadena Playhouse, basically they were open for the play and nothing else would go on in the building except those performances," he says. "I opened it up to the community with new play programs, activities for young people, talks, post-show discussions, all of those things. I think that way about any good theater that it should be all for and by its community. I think that way because that's how my father ran his church." 
Sheldon stepped down as artistic director in 2017, but he's still active with theater-focused nonprofits, guest lecturing at various universities, and with freelance directing projects around the country.  "I think of myself as a storyteller. I work with my collaborators--whether that's Shakespeare or August Wilson or the writers of "Friends" and "Frasier"--to bring stories to life with clarity. We do it in a way that is full-blooded, that feels like it's reflecting real life to give it verve and passion. To me the theater has always been a place for a passionate examination of life, and helping all involved to achieve that passion is my primary function as a director.  I believe that passionate desire to be a good story teller was ignited during my years at Carnegie Mellon." 
Sheldon Epps received a 2019 Alumni Achievement Award on May 17 for his extraordinary accomplishments in the entertainment industry. Read more about CMU's 2019 Alumni Awards and honorees.