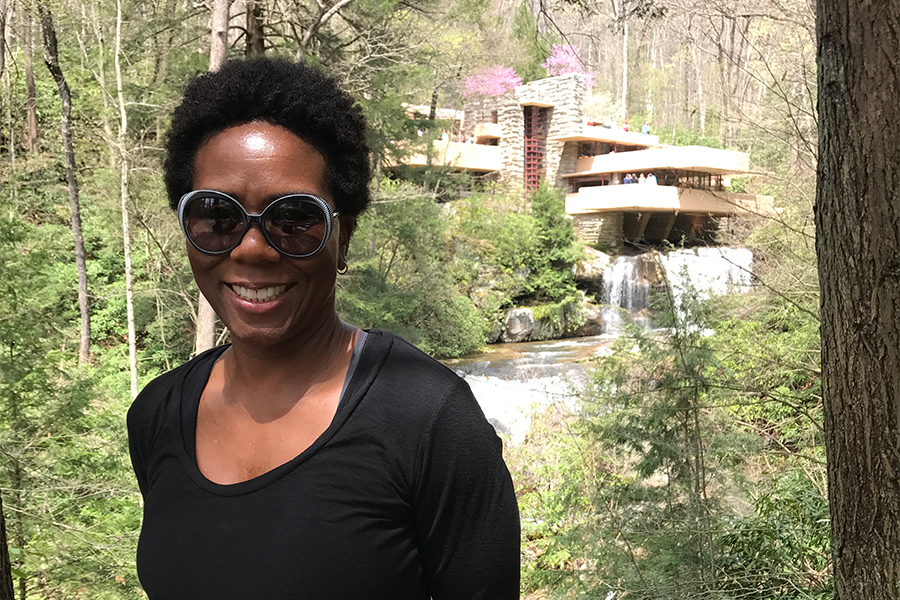 Dual Personality
Alumna and Alumni Association Board Member Tricia Nelson balances a successful online career with connecting offline to make a difference
When Tricia Nelson first came to Carnegie Mellon University, she intended to study business and become a titan of industry, but the power of the written word was too much to resist — as was her commitment to giving back, including to CMU as a member of the Alumni Association Board. 
Armed with degrees in professional writing and French, Nelson graduated from the Dietrich College of Humanities and Social Sciences in 1992. She went to work for Mobil Oil Corporation as an employee relations advisor but continued to feel the pull toward writing and journalism. She enrolled at Columbia University's Graduate School of Journalism, where she decided to give a class in something called "new media" a try. And she was hooked.
"It changed my life," Nelson recalls.
During the mid-1990s, the internet was in its infancy. Nelson remembers her first gig out of graduate school was writing HTML code to put "Entertainment Weekly" magazine online each week. While working for the start-up New Jersey Online not too long afterward, she convinced her editors she should report live from Fashion Week. It was a huge success — Nelson was in her element and has worked in digital media ever since.
"It's always about the story," she says. "You just get to tell it in a different way."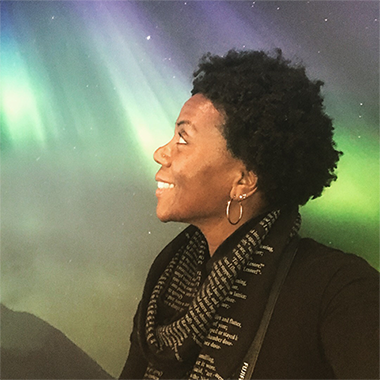 Her career has included time at the Walt Disney Company, Dualstar Entertainment Group and others. Nelson is currently the senior digital marketing manager for TiVo, writing, editing and producing content for the company's marketing efforts around the world.
While her professional life is centered online, Nelson is committed to making connections and an impact offline as well.
"I think I've mastered the work-life balance," she says.
With TiVo offices in Los Angeles and New York, Nelson has a bi-coastal life, splitting her time between her home in Burbank, California and her hometown of New York City, where she spends time with her family (she even sleeps in her childhood bedroom). She makes volunteering for her communities a priority, a habit she first developed as a student at CMU where she tutored local students through an on-campus initiative at the time known as Role Models.
She's a volunteer docent for the Annenberg Community Beach House in Santa Monica, California; donates her time to Friends of the High Line in New York City; and works with various agencies serving kids in the foster care system and students dealing with the burden of incarcerated loved ones. She also serves on the CMU Alumni Association Board, which is composed of alumni from across graduation years and colleges who work to foster the relationship between CMU and its global alumni community.
Nelson volunteered for CMU doing admission interviews shortly after she graduated. After "life got in the way," she lost connection to CMU. Several years ago, she reconnected with her alma mater, first as member of the Los Angeles alumni network, where she currently serves as president.
"I enjoy it so much," says Nelson. "I get to work with CMU people I didn't know in other ways. They're so smart, fun and hardworking!"
She also co-chairs the AAB nominating committee, the group that vets, votes on and welcomes new AAB members.
"I had an amazing experience at CMU," says Nelson. "If you had a great experience too and want to keep that going for others, then this board may be for you."