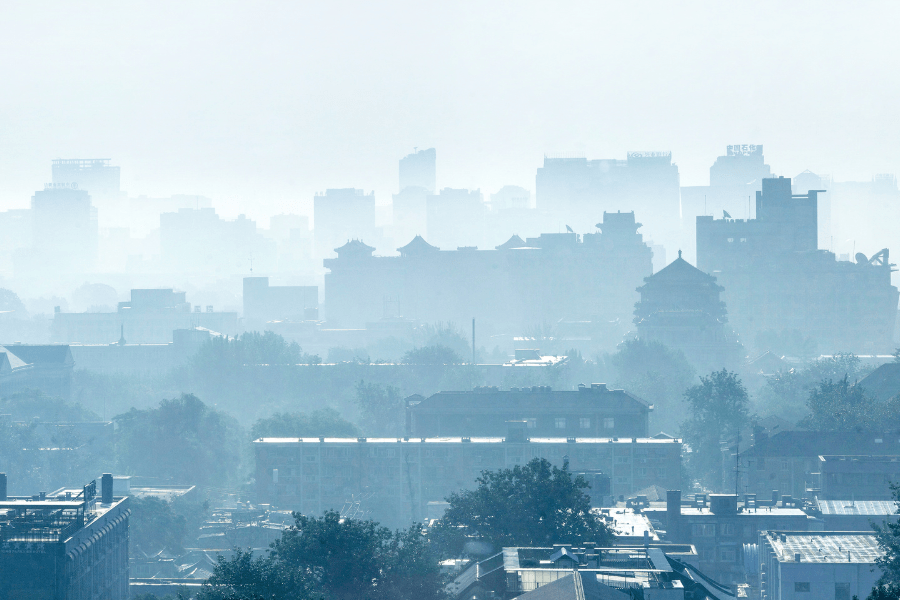 February 15, 2023
Chinese Environment and the Humanities
By KellyAnn Tsai kellyanntsai(through)cmu.edu
According to Cheng Li, assistant professor of Chinese Studies in the Department of Modern Languages, the environment can help us better understand the dynamic interplay between nature and China, the second largest economy on our planet.
To help students deepen their understanding of modern China, Li developed the course "Environment & Society in Modern Chinese Literature & Visual Culture." Students explore how Chinese and East Asian environmental issues such as deforestation, pollution, and toxic waste intersect with human issues like culture, ethnicity, gender, class, and social identities. 
"I think this class can offer students a humanistic understanding of how we can analyze the environment from different cultures and social backgrounds," said Li. Known as environmental humanities, this humanistic approach to the environment helps students view China "not simply  as a positive or negative, but as a complicated thing that is really contextually defined," he said.
Using literature, film, popular culture, environmental history, and even virtual reality (VR) devices, students in the course connect environmental issues in China with their social context. Li pulls from a variety of media — such as Chinese writer Hao Jingfang's prize-winning science fiction novelette "Folding Beijing" — to draw attention to topical issues in modern China, such as how urbanization disproportionately impacts lower and disadvantaged classes.
"This class can offer students a humanistic understanding of how we can analyze the environment from different cultures and social backgrounds." — Cheng Li
Students also discuss China's global environmental impact both in East Asia and in regions such as Africa, Latin America, Central Asia, Southeast Asia, and Antarctica. This global perspective encourages them to analyze China in an international context and compare the country's environmental issues with those in other areas of the world — including Pittsburgh, the city many CMU students call home. 
"Chinese air pollution was not only a global story, [...] but also a local story," said Li. Working with CMU Libraries, he invited students to the Carnegie Mellon University Archives to view primary source materials about Pittsburgh's history. Over the past 100 years, Pittsburgh transformed from a manufacturing city with notoriously poor air quality into a modern city with a burgeoning technology scene. In this way, Li said, "Pittsburgh's story may reflect and project China's own future."
Teaching at Carnegie Mellon, Li was also eager to incorporate technology into his course, but with a twist. "[CMU] is a STEM-oriented school, so I want to add some humanistic element into this," he said. Students spent time in the Askwith Kenner Global Languages and Cultures Room where they used Oculus VR devices to reimagine environments and develop strategies for cultivating environmental education and awareness.
Beyond teaching students about the humanities of the environment, Li also helps students hone their writing and public speaking skills. Throughout the semester, he hosts workshops to help students develop a thesis, draft a narrative arc, and write more coherently.
"These skills should be taught beyond their learning of humanities and the environment," said Li. "Even if [my students] are not majoring in humanities, they will develop skills that will help them become responsible, skillful, and forward-looking global citizens."