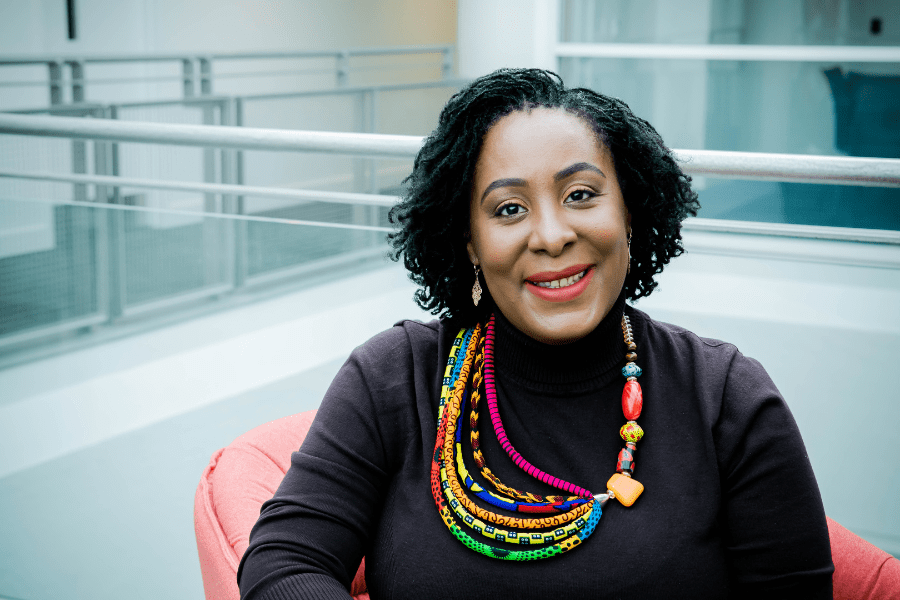 March 22, 2023
Uju Anya Receives New Directions Fellowship
Media Inquiries
Abby Simmons
Associate Dean of Communications, Dietrich College of Humanities and Social Sciences
Through her research and teaching, Uju Anya promotes rich, culturally relevant and meaningful experiences in language learning for Black students. Carnegie Mellon University has been awarded a Mellon Foundation grant to support a New Directions Fellowship for Anya. Through the fellowship, she will seek training in a new field — entertainment technology and game design — to create multilingual game-based experiences in online virtual reality platforms for Black youth from the U.S., Brazil, Colombia and across the Americas.
"Providing interesting, fun, immersive and learning-rich opportunities for African American students in grades 6-12 to get to know other Black teens in the cultures and communities where the languages they're learning are spoken contributes to their greater participation and success in world language study," said Anya, associate professor of second language acquisition at CMU's Dietrich College of Humanities and Social Sciences. "This strengthens their ties with other Afrodescendants in North, Central and South America and the Caribbean, who share similar histories and contemporary social realities with Black kids in the U.S. It also broadens their international awareness and better prepares them for global careers and a more impactful presence in world communities and economies."
Anya's previous research indicates Black students are motivated and bear overall positive attitudes toward learning new languages; however, they routinely report negative classroom experiences, poor instructional environments, unfavorable teacher and classmate attitudes and perceptions, low expectations and curriculum and materials they deem unappealing to their interests and cultural identities.