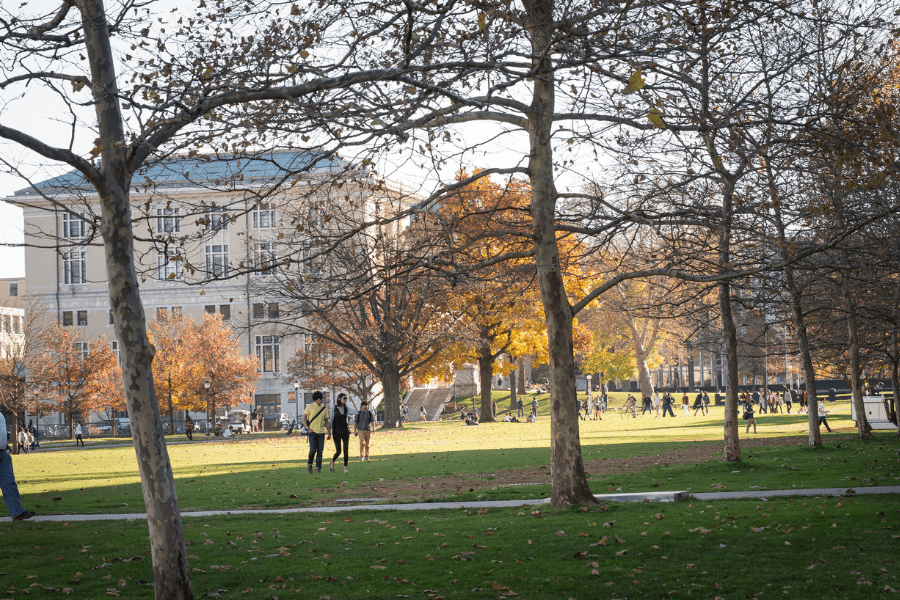 August 04, 2022
Modern Languages Fall 2022 Courses to Explore
For the Fall 2022 semester, the Department of Modern Languages will offer 27 courses in English open to all Carnegie Mellon University students
By KellyAnn Tsai kellyanntsai(through)cmu.edu
The Department of Modern Languages at Carnegie Mellon University is all about language and culture. But contrary to common belief, learning a foreign language is not required. 
In addition to courses in Arabic, Chinese, French, German, Italian, Japanese, Russian, and Spanish, the Department of Modern Languages also offers a wide range of courses taught in English. These courses tackle cultural and linguistic topics from a variety of perspectives to provide all CMU students with opportunities to engage with the rich diversity of languages and cultures around the world. Many of these courses fulfill requirements for the Dietrich College General Education Program; no prerequisites are required.
Topics of race and identity, gender and sexuality, and human rights are common themes throughout many of the Department of Modern Languages' courses. "Arab Culture Through Dialogues, Film, and Literature: Minorities in the Middle East and North Africa" analyzes if and how Arab societies have made progress to ensure diversity, equity, and inclusion among minority groups. "Topics in Literature & Culture: Environment and Society in Modern Chinese Literature & Visual Culture," a new course for the Fall 2022 semester, examines how Chinese culture approaches critical environmental issues such as deforestation, pollution, and climate change. "Race, Gender, Sexuality, and Social Class in Second Language Learning" investigates the impact of social identities in second language learning both inside and outside the classroom.
Other courses examine the intersection of technology and culture. Blending technological skills with creative imagination and critical humanistic practice, "Digital Realities: Introducing Immersive Technologies for Arts and Culture" aims to enable hybrid technologists, media-makers, and storytellers who can create augmented, immersive, and spatial media experiences that advance diversity, equity, and inclusion. "Podcasting: Language and Culture Through Storytelling" teaches students how to produce podcasts that tell compelling stories about culture, multilingualism, or political, social or environmental issues. 
Global cultures is another area of focus. Some of these courses, such as "Multiculturalism, Ethnic Diversity, and Debates about Them in Contemporary Europe," "'Crazy' Linguistically Rich Asian Languages," and "Multicultural Japan" focus on the culture of specific regions. Others, such as "Perceptions of Culture and Identity" and "Language Diversity & Cultural Identity," take a more culture-agnostic approach, compelling students to examine the links between culture and identity as a whole. "20th Century Russian Masterpieces," "History of German Film," and "Japanese Film and Literature: The Art of Storytelling'' provide access to literary and cinematic masterpieces from around the world, even for those who do not speak the original source language.
Finally, for students more interested in practical applications of language, the department offers courses such as "Translation as a Profession" and "Translation Technologies." These courses provide a closer look at working in the translation and localization industry—as a translator, project manager, or business professional—to prepare students for a potential future career path.
"We encourage all students to explore courses in Modern Languages. No matter your field of study, an appreciation for other languages and cultures will always serve you well," said Anne Lambright, Head of the Department of Modern Languages and Professor of Hispanic Studies. "Whether you're looking to learn another language or simply want to engage more meaningfully with the world around you, there's a course for you."