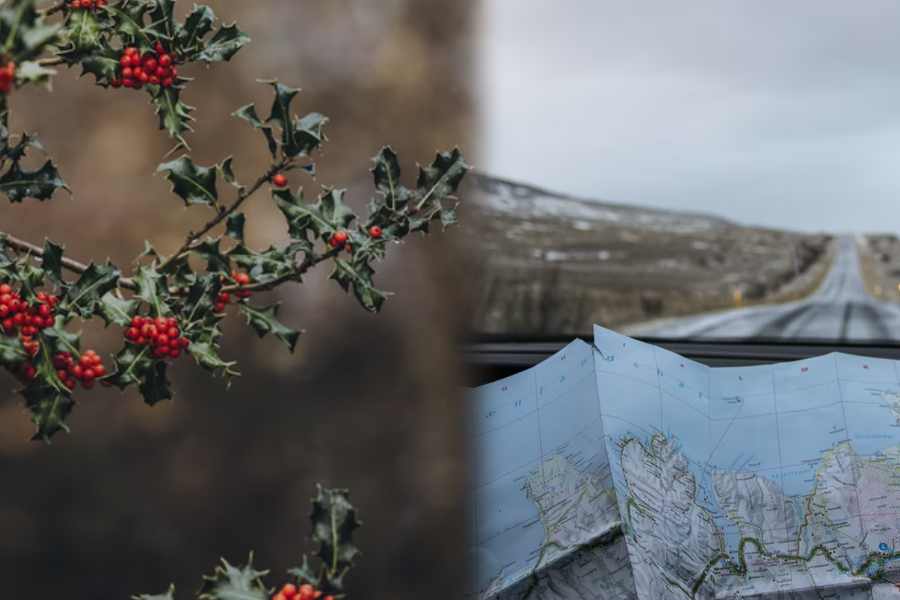 December 14, 2021
Winter Traditions Around the World
By Ziggy Sheynin, Cheryl Zhang
Media Inquiries
Meghan Marino
Department of Modern Languages
The winter months are a time of celebration for people all over the world. It is a time to spend with family and friends, and a time to gather as a community to share diverse traditions. Carnegie Mellon University Modern Languages faculty, staff, and students, who identify as parts of differing cultures, shared the many ways that they celebrate during this time of year, whether in their home country or right here in Pittsburgh.
Colombia:
On the seventh of December, the festivities begin for many in Colombia. The city is lit up by thousands of candles lit in celebration of the Virgen Guadalupe. CMU Architecture student Verónica Hernández hopes to be celebrating the Día de las Velitas, or "The Day of the Little Candles," locally with Colombians in the Pittsburgh group.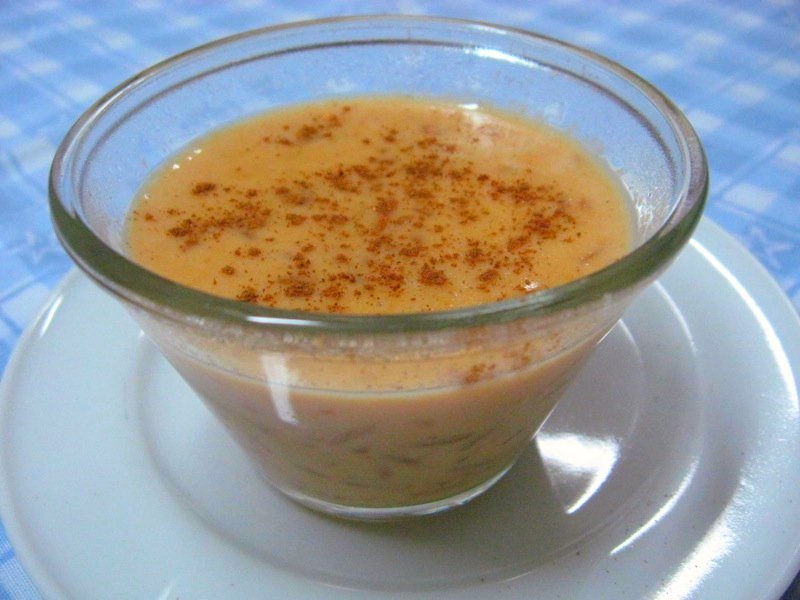 Festivities continue in Colombia during "Las Novenas" beginning December 16. For Teaching Professor of Hispanic Studies Felipe Gómez, traditions have changed since moving to the U.S. but he recalls making food with other family members and close friends. Gomez spoke fondly of foods such as an egg custard commonly called "natilla", and a hot chocolate specific to the region where he grew up. Gomez also mentioned foods such as tamales, ham, and turkey. 
Puerto Rico:
One individual from CMU's Spanish and Latin Student Association (SALSA) discussed a Puerto-Rican winter tradition, called "Parranda" meaning, "party or spree." A mostly unsuspecting host will be awoken by friends and families singing and playing music outside their house at an hour past 10:00 p.m. Often, the parranderos will go to multiple houses, ending at the one where they know there will be the most food. This tradition is about camaraderie and reconnecting with family and friends.
Ecuador
:
On New Year's Eve in Ecuador, the burning of the Old Year, or "Quemar el Año Viejo", is the main spectacle. The tradition is to create a dummy that represents the failure of the past year, be it something symbolic or a failed political figure.  The individual writes a note about the failure, attaches it to the dummy, and then burns it. Symbolically this tradition is thought to burn the failures, regrets, and frustrations of the previous year in order to start anew in the New Year. 
Russia: 
In Russia, the New Year is celebrated twice: "Old" New Year, celebrated on January 14, is based on the Julian calendar, and the "New" New Year is celebrated on December 31, based on the Gregorian Calendar. December 31 through January 1 contains a wide marvel of festivities, consisting of as many family members as possible, fireworks, a Russian salad known as Salat Olivye, herring, sparkling wine, and an address from the President that comes on at 11:55 p.m. local time for each time zone in Russia. The president talks about the achievements of the last year and at midnight the Kremlin Spasskaya Clock tower chimes and the national anthem begins to play. 
Assistant Professor of Russian Studies Tatyana Gershkovich left Russia as a child but has kept the New Year's traditions for her children in the United States, where they receive a visit from "Ded Moroz", or Father Frost, who brings gifts. His granddaughter "Snegurochka", the snow maiden, helps pass out the gifts. Both decorate a "Novogodnaya Yolka", or New Year's Tree. The tree is a remnant of Soviet control that aimed to remove the Christmas tree as a symbol of religious allegiance, yet now as a New Year's tree, it is secular. Gershkovich shared that she appreciates the more secular aspects of New Year's celebrations because it means that individuals can celebrate without religious pressure. 
Germany:
A country covered in glowing lights and vibrant decorations, Germany is full of warm foods and festive spirit during the winter months. Communications Specialist in the Modern Languages Department Meghan Marino fondly remembers living in Germany and experiencing the winter months there. "It's a truly magical time to be in the country," said Marino. 
December in Germany is widely celebrated with advent calendars. A large host of brands in Germany create calendars where numbered paper "doors" are opened to reveal a gift of a sweet, a treat, or a toy. Marino even recalls having seen advent calendars for toiletry companies, where opening a door revealed products such as body wash, shampoo, and face cream.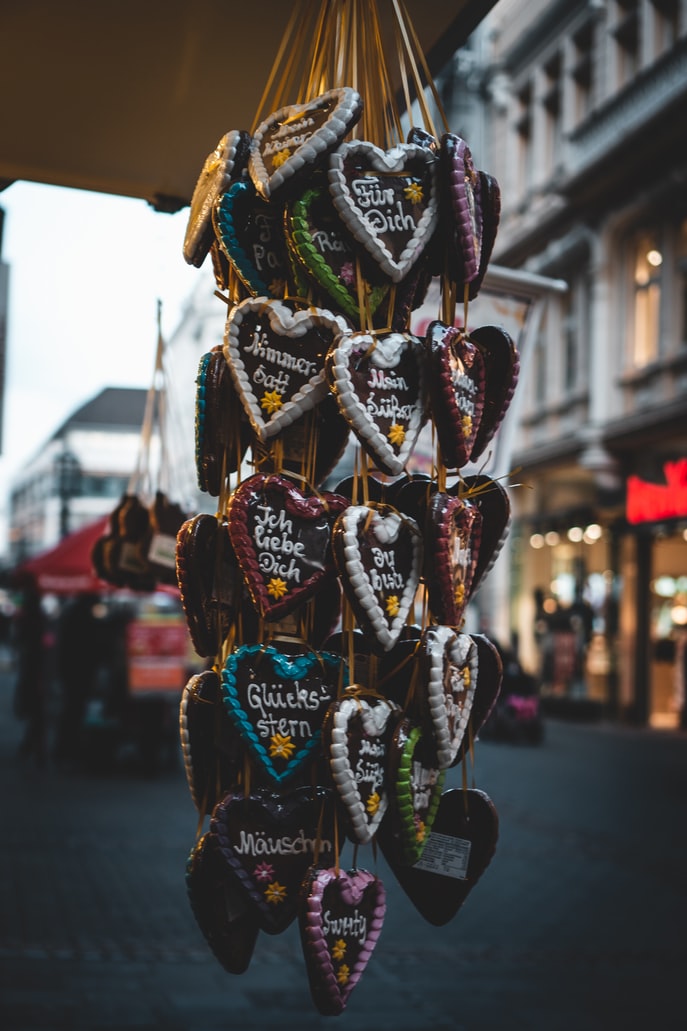 Another tradition is the "Weihnachtsmarkt", or Christmas market, which has inspired markets in the United States including the one in Pittsburgh. One can expect to find a wide variety of goods from gingerbread hearts, to wooden crafts, to soaps, to artisan foods, gems, birdhouses, and foods galore. The food stands include treats such as spiralized potatoes on a stick, roasted chestnuts, warm spiced wine, sausages, and more.
For Germans living near the Rhine river, a grand portion of winter is marked by Karneval, which Germans consider a season of its own. Celebrations begin November 11 and do not end until early March. Celebrations include costumes, parades, floats, and candy. Germans, both young and old, display their costumes and take part in the parades. "I was incredibly fortunate to have lived in a city situated by the Rhein river which meant I was at the heart of Karneval," said Marino. "It's an experience that I will never forget."
Egypt:
Principal Lecturer of Arabic Studies Nevine Abraham shared her traditions growing up in Egypt, but noted that there is a large difference between how Muslims in Egypt and Christians in Egypt celebrate this time of year. For Christians, Christmas has a strict focus on religion. While festivities are secondary, a feast is prepared with family.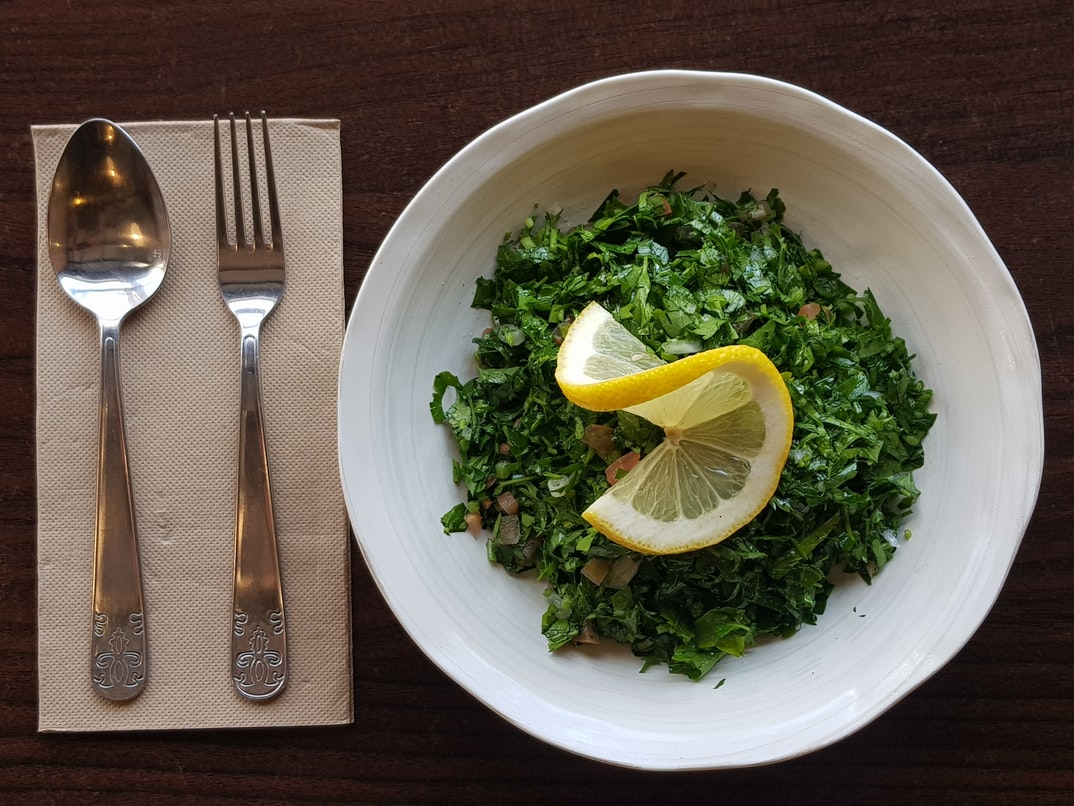 For Abraham, food has been an important part of the culture and her identity. Holiday foods include a lamb dish, Mezze (appetizers or small side dishes), labneh, Zatar (spice), fetush, and tabouli (small chopped Arab salad). Abraham explained that a key part of the food is how it's prepared. There is a lot of rolling, either in grape leaves or cabbage, and a lot of stuffing, for example into zucchinis, eggplants, or peppers.
Many current New Year's traditions originated from the Arab speaking world: fireworks, sparklers, and resolutions are all thought to have origins in Egypt. Abraham mentioned that it is common to say "kol sana wi inta tayyeb!" which translates to "may you be well and celebrate every year." 
China:
There are many Chinese holidays during the winter, the most important of which is the Lunar Year. All of the holidays mentioned will be in the Lunar calendar. 
First is the Laba Festival, which is on the eighth day of the twelfth month, or the "La" month, of the Lunar calendar. During the Laba Festival, people eat Laba congee, a dish made up of many kinds of rice, beans, peanuts, dried fruit, lotus seeds, and other ingredients. Depending on the region, it can also include tofu, potato, meat, and vegetables. 
The twenty-third of the twelfth Chinese lunar month is known as Xiao Nian, or Little Chinese New Year, and this marks the beginning of preparations for the new year as people start cleaning their houses and shopping for the new year.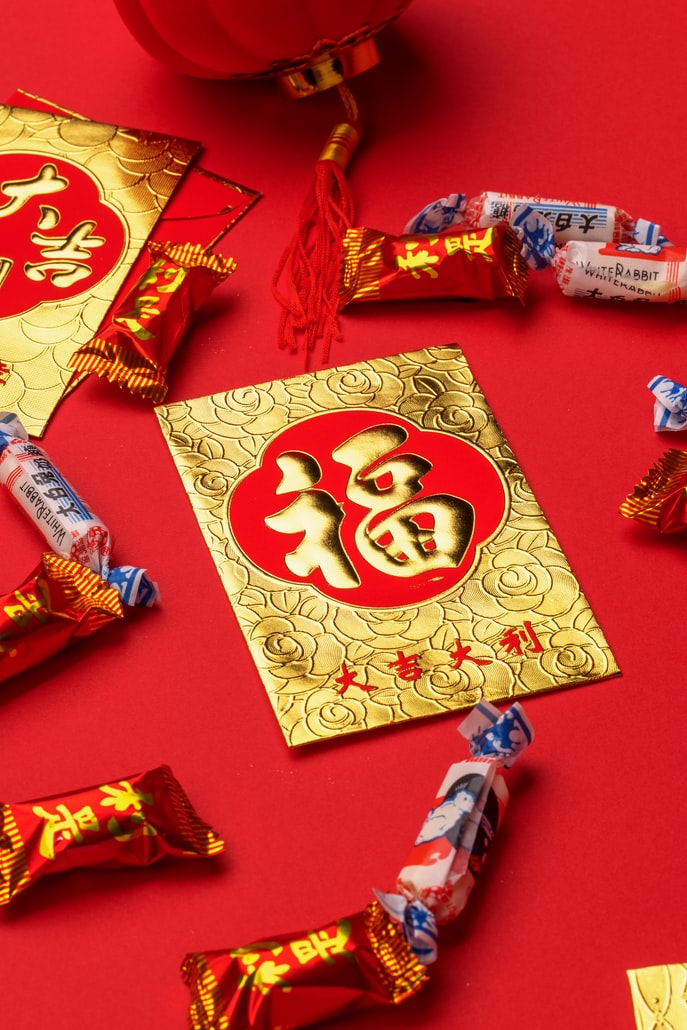 Between Little Chinese New Year and the actual Chinese New Year, different gods are worshipped, and this brings us to the start of Chinese New Year, or Spring Festival. Some main themes of the festival are: 除旧布新, farewell the past and welcome the new year, 拜神祭祖, worship the gods and ancestors, and 祈求丰年, wish for the best and rich yield of a new year. 
Erin from Awareness of Roots in Chinese Culture (ARCC) said her favorite holiday is the Spring Festival, or Chinese New Year, since a majority enjoy a seven-day holiday vacation and, on the last day of the lunar year, there is a Spring Festival gala on TV with music, traditional dances, and performances of minority groups such as Mongu, Dieti, Shezi, skits, magic tricks, and more. This is Erin's first time celebrating the Spring Festival in the United States.
This year, the Pittsburgh Chinese Cultural Center (PCC) will be holding a Spring Festival Celebration at NASH Auditorium on 01/29/2022, and ARCC will present a dance performance.
France:
In France, the winter holiday highlight is on "Le Réveillon de Noël",  when a late-night meal after midnight mass takes place. At Le Réveillon, people start with "amuse-bouches", which translates to "amuse the mouth". These include smoked salmon canapes, fish roe spread, and blintz. Then come the appetizers, which include foie gras, seafood (including oyster and escargots), and boudin (sausages). For the main course, there is usually a "dinde de Noël", or Christmas Turkey, with chestnuts, and for dessert, a "Bûche de Noël", or Yule log, comprised of a chocolate filling.
For the New Year, people usually share a "galette des rois", a king cake. All king cakes have a bean baked into the cake. Whoever receives the slice with the bean will have a year of luck.
Netherlands
Principal Lecturer of French and Francophone Studies Ester Hoogstaden shared traditions from the Netherlands, where she lived for some time. The holidays begin on December 5, when Sinterklass brings gifts for children. In order for him to do so, children must place a shoe in front of the chimney with a carrot for his horse and sing loudly. Hoogstaden recalls another tradition that includes drawing a family or friend's name from a hat. The individual then makes a gift based on what they know about the individual. This gift is then hidden and a poem is written that gives clues about the gift.
Japan
In the Shinto religion, New Year's Eve is the biggest winter celebration of the year. Instead of partying and huge parades, people in Japan usually cook, clean the house, watch TV programs, and play games with their family at home. 
Associate Teaching Professor of Japanese Yasufumi Iwasaki said that "on December 31, or two days before the start of the New Year, we usually go back to our parents' home and help prepare the New Year's dishes; sometimes we have to make a rice cake for the new year."
These dishes include toshikoshi soba, a buckwheat noodle that brings good luck for the new year, and osechi, which is an intricately arranged box of food including seafood, ham, egg, vegetables, and black beans, among other foods. These ingredients have special meanings, such as bringing good fortunes, good health, and longevity.
At midnight, people usually go to the temple for the first visit of the year. At Buddhist temples, a bell is rung 108 times to get rid of the 108 worldly desires that are a source of worries for a more peaceful mind in the new year. 
Italy
In October, in the regions of Abruzzo and Molise in central Italy, shepherds move their sheep and cows down to warmer valleys to protect them from the winter cold. Because of this, fewer shepherds are needed to take care of the animals, and some descend into the cities and play the bagpipes in anticipation of Christmas; they are known as "zampognari". The spectacle of bagpipe-playing shepherds is common in central and southern Italy during the Christmas season. In Rome, it is not Christmas without the smell of shepherds roasting chestnuts in the streets.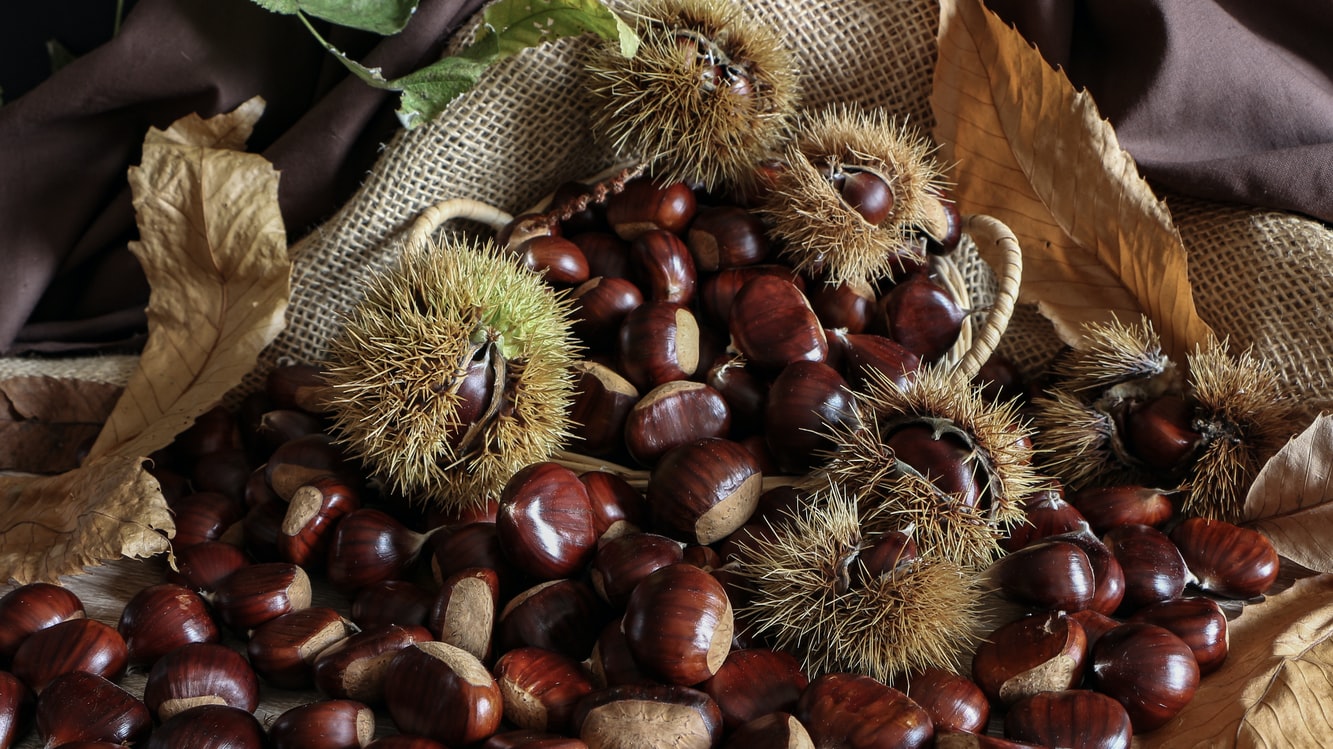 The winter season is also marked by outdoor fires made of corn leaves and plants in the squares and streets.  Principal Lecturer of Italian Giovanni Puppo recalled memories in Italy as a child. "We did not have electricity until 1958. In our neighborhoods, we would set fires in the streets and older people would tell fairytales." 
Nativity representations are often seen throughout the winter months in Italy. In St. Peter's Square, in the Vatican, there is an "albero di Natale", or Christmas tree, that is donated by another European country, and next to it lies a nativity representation. A small replica of the nativity also exists in downtown Pittsburgh. 
Naples is famous for its nativity representations, and in Matera, there are live nativity representations every year. Puppo shared his memories of nativity representations: "Families used to make their own. I used to make my little one at home. I used to help my parish and go in the woods and collect moss to create forests and valleys for the backgrounds," said Puppo.