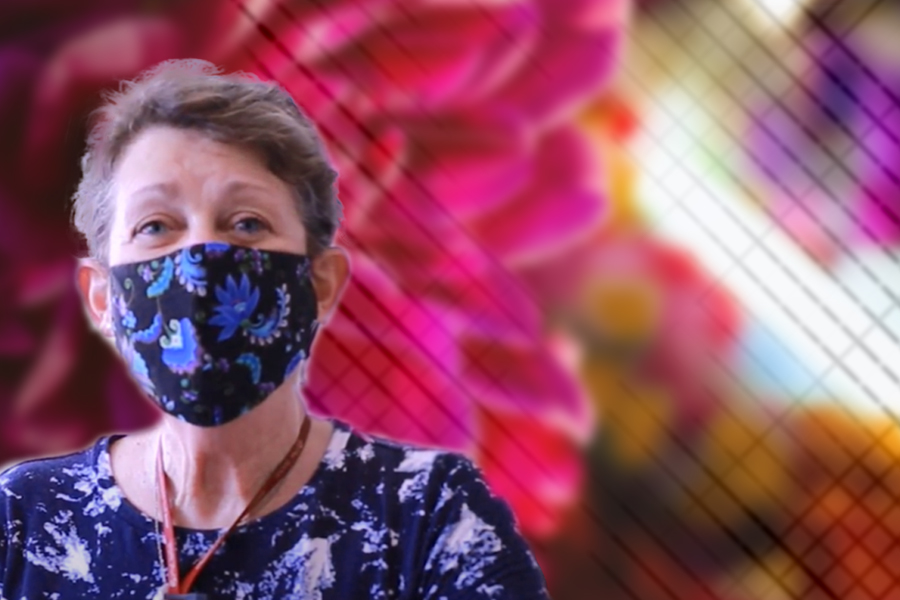 September 21, 2021
Recovering the Past: Dworkin Talks Hispanic Heritage
By Meghan Marino meghanma(through)andrew.cmu.edu
Kenya Dworkin, an associate professor of Hispanic Studies at Carnegie Mellon University, is part of an international effort to locate, preserve and disseminate writings related to the Hispanic culture of the United States.
"This is something that's important," said Dworkin, who has dedicated 25 years of her research career toward studying letters and documents by Spanish speakers dating back to as early as the 1500s. "It's also important for Spanish speakers outside of the United States because they, too, have the perception that recent 20th and 21st-century immigration defines the Spanish speaking presence here."  
Dworkin serves among a community of scholars and researchers at the Recovering the U.S. Hispanic Literary Heritage Project (Recovery), a center that recovers, analyzes and publishes not only letters, but also pamphlets, books, manuscripts, photographs and ephemera related to Latino documentary history in the U.S.. 
Dworkin's recent research recovers the history of Cuban cigar workers who emigrated to Florida in the late 19th century. She currently is adapting her research into a book.
Dworkin acknowledges foundational Latinx scholars such as Nicolas Kanellos from the University of Houston: Main Campus, emerita; Antonia Castañeda from the University of Texas: Austin and St. Mary's University in San Antonio, and Juan Flores from New York University, who helped guide and motivate Dworkin's research with Recovery.
"I feel very privileged to serve on a board with some of these pioneers," Dworkin said. "I started out as a younger scholar, and now I'm one of the older scholars, and I'm working in a field that no one else has worked on."
Her interest to work with historical documentation stemmed from Dworkin's fascination working with archival materials.
"It's like doing archaeology, ethnography, literary studies and history all together," said Dworkin. But connecting with the past also means much more to her. Dworkin was born in Cuba and brought to the U.S. as an infant. This meant she was unable to physically connect to the location in which she was born and has learned about it through books and other media. 
"My heritage has made me very obsessed with recovering unknown things about the past and especially about a past that I could connect with," Dworkin said.
Along with researching the past, Dworkin is helping others look to the future and connect to the local Latinx culture in Pittsburgh.
In honor of Hispanic Heritage Month, Dworkin participated in the Carnegie Museum of Art's Story Saturdays program and read "Rainbow Weaver/ Tejedora del Arcoíris" by Linda Elovitz Marshall to children. She also has been working with a committee formed by the University of Pittsburgh that  includes various local Pittsburgh educational and Latinx community organizations. This first-time collaboration has put together a calendar of events in honor of Hispanic Heritage Month.