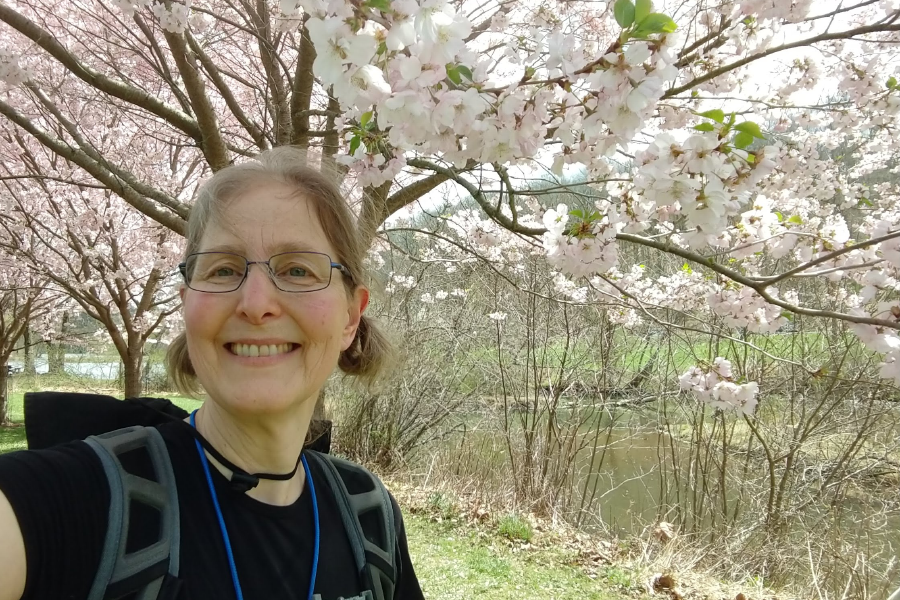 April 15, 2021
A Touch Of Japan in Pittsburgh: CMU Faculty Talks Sakura
By Meghan Marino meghanma(through)andrew.cmu.edu
Media Inquiries
Meghan Marino
Department of Modern Languages
In 1912, cherry trees were planted in Washington D.C. as a symbol of friendship and camaraderie between the United States and Japan. This magnificent, flowering tree, called "Sakura" in Japanese, has a meaning that extends far beyond pink and white petals, urging introspection and inward reflections on the beauty of transience, along with the expansive enjoyment of spring.  
Barbara Litt, a Senior Lecturer of Japanese Studies at Carnegie Mellon University and a long-time board member of the Pittsburgh Sakura Project, talked about the history of the cherry blossom tree, explaining how Somei Yoshino are the most predominant species of cherry blossom tree in Japan. "They mostly look white with a little pink. When people think about sakura in Japan, they are visualizing the Yoshino trees," said Litt.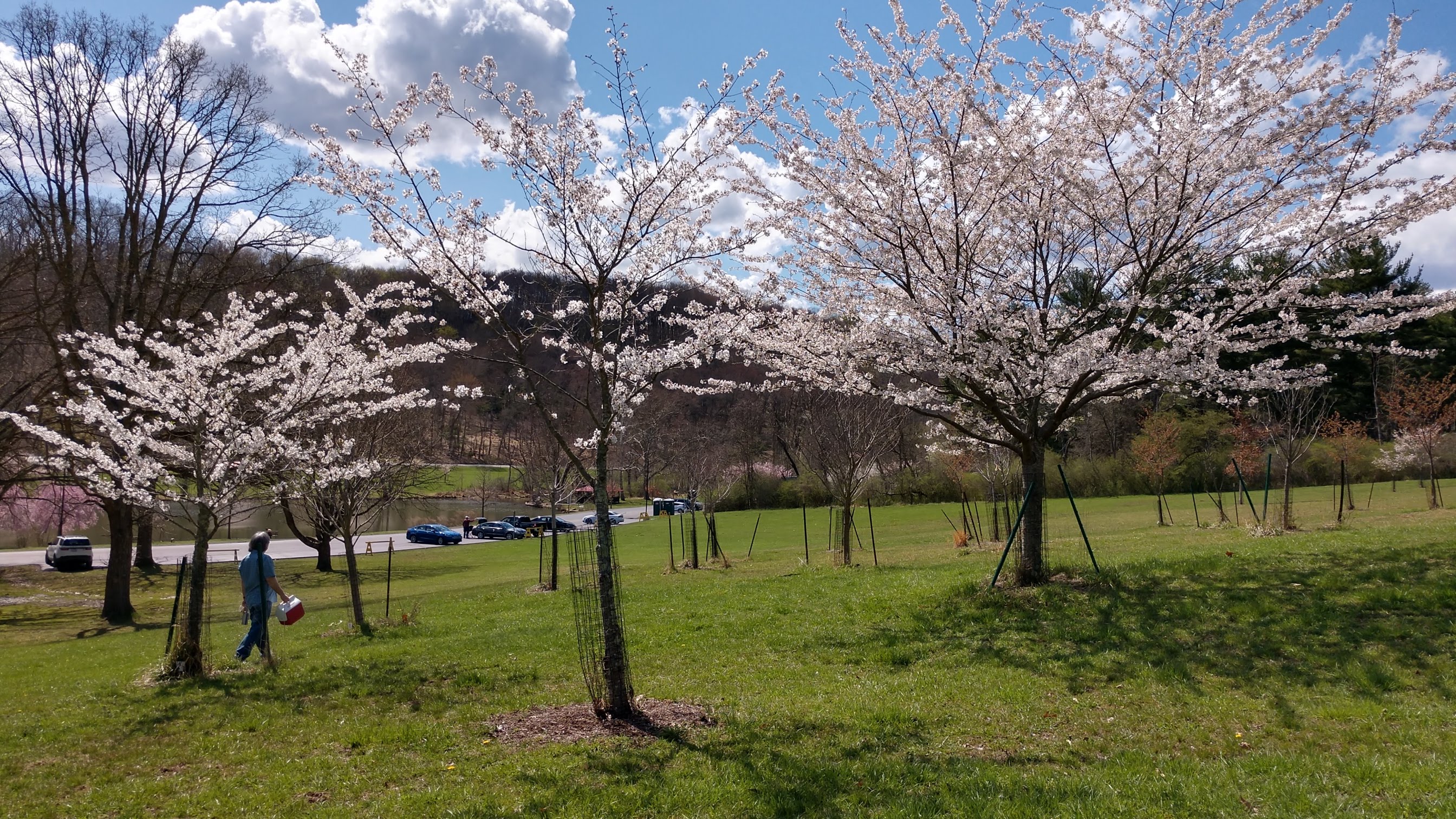 For many years Litt was the only board member who was a native speaker of English. With board meetings held in the Japanese language, Litt's initial role with the Pittsburgh Sakura Project was to communicate in writing when English was needed.
At the first planting day, in 2009, Litt was shy about taking on an organizing role, marveling at how people seemed to know how to help without being told. Gradually Litt's role expanded to cover business operations, and she grew into various other roles. "I've learned so much about Japanese culture, and also about trees, by serving on the board," said Litt. Board members organize workdays and planting days as well, which were public events until the pandemic hit.
For those looking to see a little slice of Japan in the Pittsburgh area, ten varieties of cherry blossom trees, including Yoshino, can be seen by visiting North Park. The Sakura groves near the Boathouse showcase many varieties such as Akebono and Snow Goose, which are hybrids of the Yoshino. The park also has Accolade trees, a well-adapted American variety, and Autumnalis, which blossoms in both spring and fall. 
"I can only think of the Japanese phrase, attōteki ni utsukushī (圧倒的に美しい), which means 'overwhelmingly beautiful.'" - Barbara Litt
While many of the trees are transitioning to green leaves due to warmer temperatures, Litt advises that the Kwanzan cherries, which are late-blooming, are just starting to bring their deep, vibrant pink hues to the area.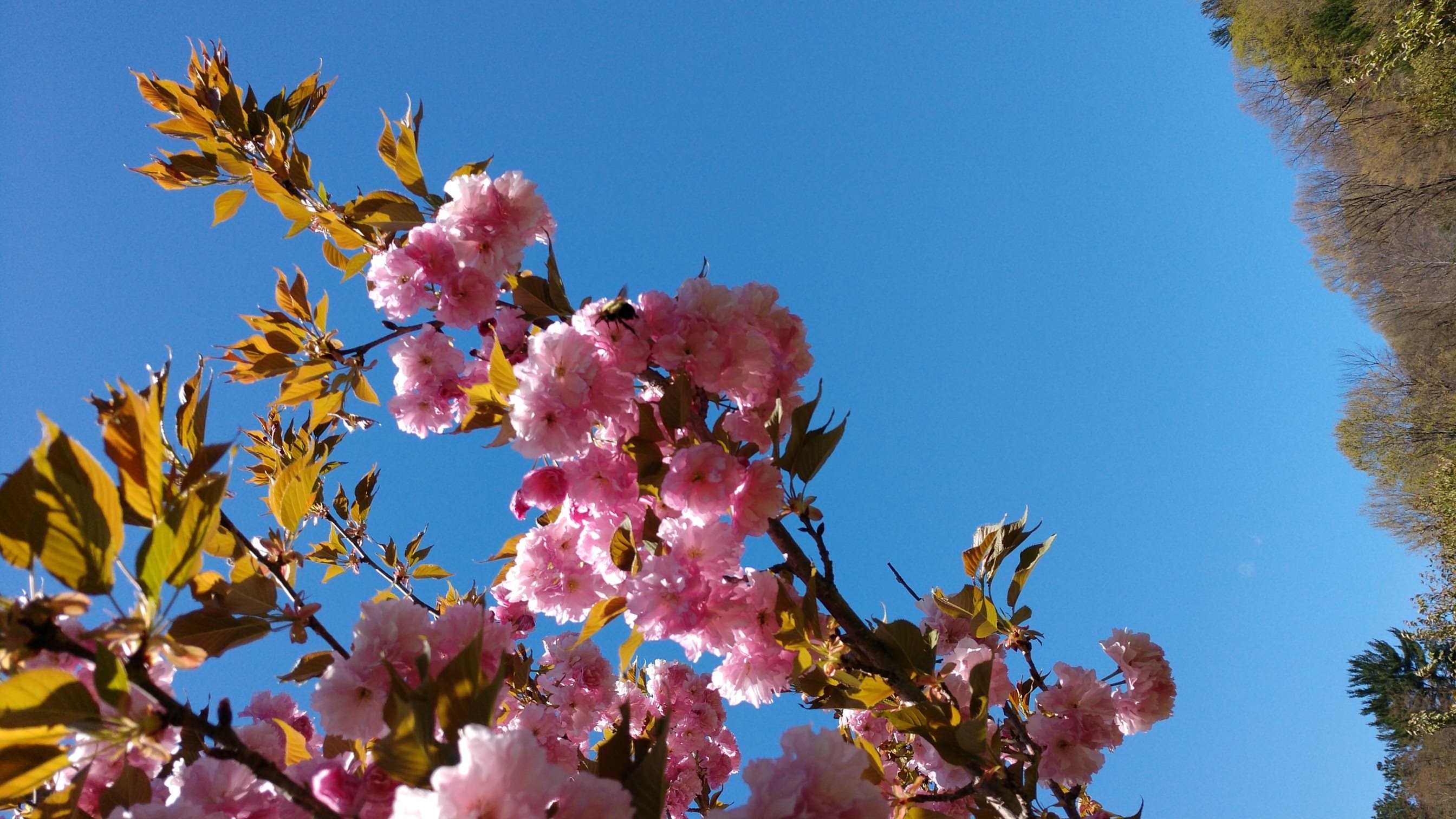 "They aren't the traditional delicate, little petals - they are almost like little powder puffs. You see them in Japan but they're not like the Yoshino" said Litt. "I'm already seeing them blooming in Squirrel Hill."
Inward reflections revealed moments of gratitude for Litt. "It's just really rewarding to see people enjoying the trees," said Litt. "People are sending in photos and when I look at them I think, 'I'm the luckiest person in the world to get all of this beauty in my inbox.'"
Litt expressed that the significance of the blossoms, their resilience, even the scattering of the petals, lies in the transience of it all. "It's inspiring," said Litt. "It's especially inspiring to see trees that were planted in what turned out to be a difficult place, or perhaps suffered an injury or disease. Some persist, doing their best to bloom."
Litt took a moment to share a memory she had visiting North Park's cherry blossoms with a friend. "We looked at the trees and there was one thriving next to another not doing so well," said Litt. She was surprised at how the two trees, planted at the same time near each other could be so different. With a smile, the friend said, "Just like people."
"I can only think of the Japanese phrase, attōteki ni utsukushī (圧倒的に美しい), which means 'overwhelmingly beautiful.'"
Carnegie Mellon University's most impactful sakura grace the below-grade walkway between the tennis courts and the School of Design.