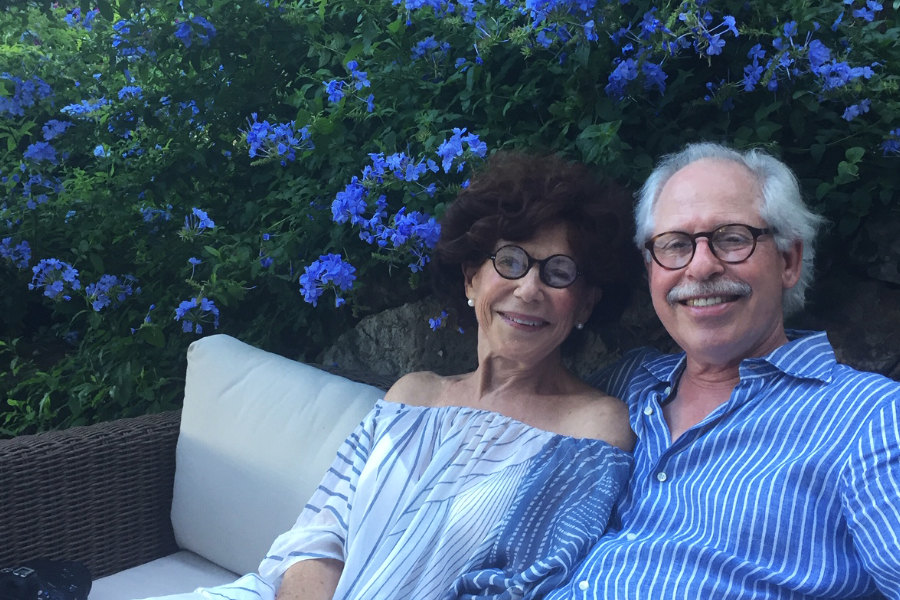 February 24, 2021
Barbara Freed establishes the Barbara F. Freed Faculty Research Fellowship
By Amanda Hartle ashartle(through)cmu.edu
Modern Languages Legend
Professor Emerita Barbara Freed built CMU's Modern Languages Department, and she's giving back to ensure its impact continues.
Barbara wasn't looking for a new position when Carnegie Mellon University approached her in 1989 with an opportunity to create and head a new Department of Modern Languages.
But it turned out to be a life-defining proposition she couldn't refuse.
"It was one of those offers that one never turns down," says Barbara, who taught in Dietrich College of Humanities and Social Sciences for 22 years. "I took the job and never looked back."
Decades later, she's still investing in the future of the department.
"Carnegie Mellon is where my heart is." —Barbara Freed
As part of her lifetime giving plan, she will immediately make an impact on the department with the Barbara F. Freed Faculty Research Fellowship, which provides seed funding for a faculty member's research projects in Second Language Acquisition (SLA). For future generations, she will establish the Barbara F. Freed Endowed Chair in SLA which will support a professorship with a planned gift in her will.
"I'm proud to have an opportunity to give back literally to an institution that gave me so much," Barbara says. "I believe in people, and people make institutions. Carnegie Mellon, and the people who make it great, supported me - professionally and personally - from the day I arrived until the day I left."
As the founding department head, she, together with colleagues she unfailingly credits, built a program dedicated largely to the contexts and processes of learning languages beyond the first acquired — rather than a department that focused on the traditional European literary canon and grammar-based instruction. 
"At the University of Pennsylvania, where I taught before CMU, I was called 'that radical young woman' because I encouraged a more contemporary approach to language teaching rather than just learning grammatical rules." "I arrived at CMU with similar goals, huge energy, passion and vision to build a department which would serve as model for the country."
As Professor Emerita of French Studies and Applied Linguistics she now spends much of her time as a director and stage/screen scriptwriter.
Throughout her career, Barbara split her work foci between research in SLA and social art history concentrating on southern France's 20th century artists. She credits her chosen path to a year spent living in France with her family.
"I went from a prospective major in anthropology to being a French major. Everything I am today is attributable to studying abroad," Barbara says. Initially within the department she encouraged the incorporation of content based language learning courses and a communicatively oriented teaching methodology into the undergraduate curriculum. Her own research preoccupation focused on the acquisition of learning and fluency in a study abroad context. "My major research was motivated by trying to answer the question, 'What is it about the language of students who study abroad that is different from those who study at home?'"
During her time at CMU, she tackled that topic in one of her seven authored, edited or translated books in addition to numerous publications. She also wrote, directed and produced an award-winning documentary, where she focused on her art history interests. She received multiple awards and grants for her work and was named an Officier dans l'Ordre des Palmes Académiques by the French Ambassador to the United States.  
"The success I've had, and the department's achievements are not mine alone; they belong to everyone who worked hard with me," she says.
Susan Polansky, who served as department head from 2007 to 2020, called Barbara "a real innovator" and a "passionate force for the highest standards for teaching of additional languages."
Business manager of the department, Nancy Monda, said that it is through Barbara's "leadership, vision, and perseverance that the Department of Modern Languages as we know it was born."
Bonnie Youngs, a former student of Barbara's at the University of Pennsylvania and a current teaching professor in French and Francophone Studies at Carnegie Mellon University, said that having Barbara as a professor and then coming to CMU to work under her leadership is why she has been able to thrive for her entire career.
For 22 years, Barbara was bolstered by her late husband Sheldon Tabb, who encouraged her to take the CMU position, until his passing in 2004. She married Alan Mittelman in 2008, and he, an estate attorney, suggested her gift design.
"The moment he suggested it, I knew that was it," Barbara says. "Carnegie Mellon is where my heart is."
She encourages others to plan for their future legacies by reflecting on their time at CMU — whether it was a few years as a student or a lifelong career.
"Think about anything that meant something to you at Carnegie Mellon: a professor, a course, an opportunity you were given," Barbara says. "Do as much as you can, as soon as you can."