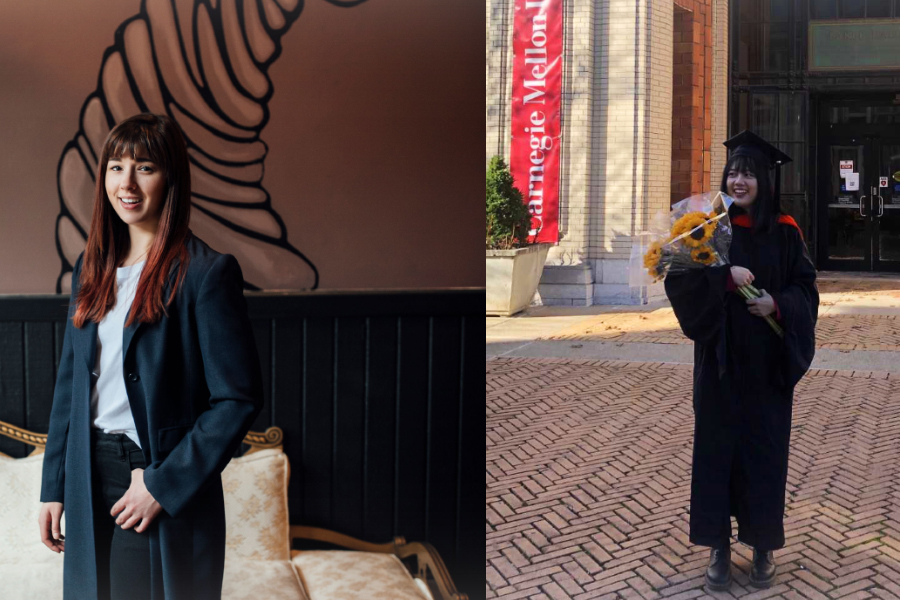 December 07, 2020
Global Communication and Applied Translation Program Celebrates First Graduating Cohort
By Meghan Marino meghanma(through)andrew.cmu.edu
Media Inquiries
Jason Maderer
Marketing & Communications
Graduation ceremonies look different during a pandemic, but that is not stopping Qianru Bao and Liz Slesinski from celebrating. Both students are the first to graduate from Carnegie Mellon University with a Master's in Global Communication and Applied Translation (GCAT)  a three-semester master's program designed for translation, localization and global communication.
Bao studied abroad in Canada at the age of 14 before making the decision to move to the United States. She finished high school and lived with a host family in the Midwest before continuing her education at the University of California, Davis. 
Wanting to receive her graduate degree in language studies, Bao decided to study at Carnegie Mellon University. "I wanted to be part of a language program after college and wanted to obtain comprehension between Chinese and English," said Bao. "I wanted to be competent in both languages because I have been away from China for so long that my written Chinese is not as proficient anymore."
As a program that is hosted by the Department of English and the Department of  Modern Languages, Bao believed that GCAT would be the most beneficial program to expand her skills.
"This meant that I could improve my professional skills in both languages," she said.
Bao reflects on her time with GCAT, mentioning the enthusiasm of faculty members.
"I really have felt a sense of connection and belonging. I can count on everyone who is a part of this program," Bao said.
She further praised the abundance of support and encouragement she received during her time in the GCAT program.
She recently accepted a job offer with an educational consulting firm where she will offer individualized college admission support and translation services for Chinese students in the United States.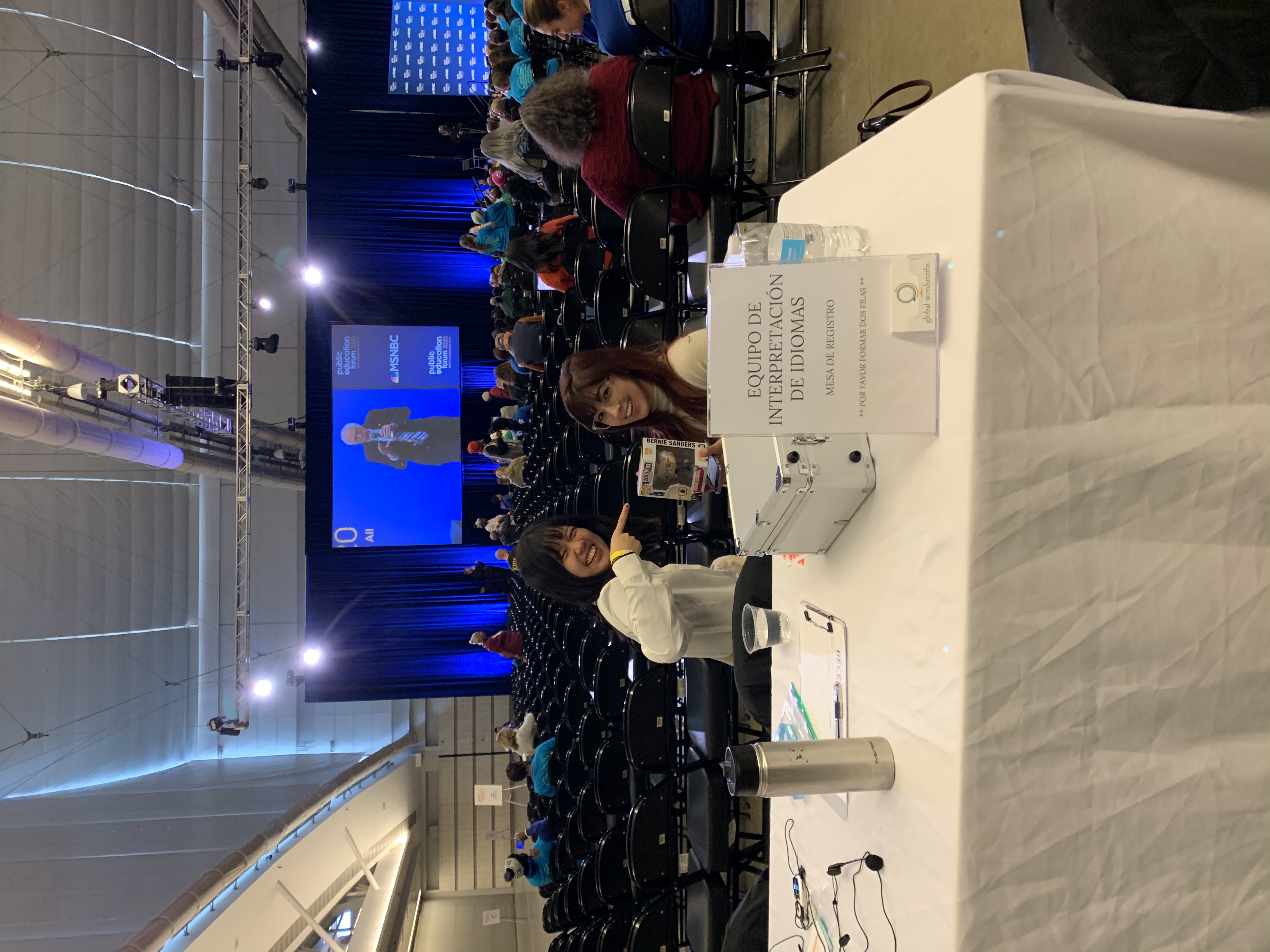 Pittsburgh native Liz Slesinski started her language journey in fifth grade when she chose to study French. Slesinski continued with the language while sacrificing her lunch period during her senior year of high school to take a German class, a true testament to her admiration for language learning. At Penn State University, Slesinski took courses in both languages, studied abroad and finished her undergraduate degree while living in Germany as an au pair.
"Working with a 3-year-old is another great way to learn the language," Slesinski said.
After working at Google as a contractor in Bilingual Product Analysis, Slesinski decided to continue her studies, finding the GCAT program at Carnegie Mellon University during an online search.
"I love that it focuses on hands-on experience, which I found to be very practical. Every semester we had the opportunity to talk to people in the industry and see all of the different ways that people are using their language skills and all of the ways that people are involved in the translation industry."
Slesinski is hoping to use her Master's in GCAT to enter the field of localization or project management. 
Gabriele Maier, director of the GCAT program, discusses the many, varied career paths available to graduates of the program.
"Project management comes to mind, working as a media analyst, writing short instructional stories for Duolingo that are meant to assist language learners, directing a language center for refugees," Maier said. "There are many areas of the language industry that students tend to know nothing about and it is our job as educators to make sure students know what is out there in the real world and establish the necessary connections that will secure them a job once they graduate."  
Associate Director Kenya C. Dworkin stated that there will be a "17% increase in jobs requiring the skills students learn in the GCAT program in the next six years." Dworkin explains that these jobs are not solely in the field of translation-related work.
"They can also be in digital game creations, marketing, diplomacy, intelligence, social media, health and medicine, education, and many other areas," said Dworkin.
Maier acknowledged the graduates by stating that she could not have asked for a better first cohort.
"It feels sad to see students graduate whom you have accompanied for three semesters," Maier said. "Yet it also feels like a great success to witness the growth of two people who are now confident translators, ready to enter the workforce." 
Dworkin added, "It is extremely gratifying to see this first cohort graduate. The first year was extremely educational for all involved, both students and faculty."
The Department of Modern Languages was happy to recognize Qianru Bao and Liz Slesinski's graduation on Zoom with a streaming confetti overlay and the online cheers of the entire department.