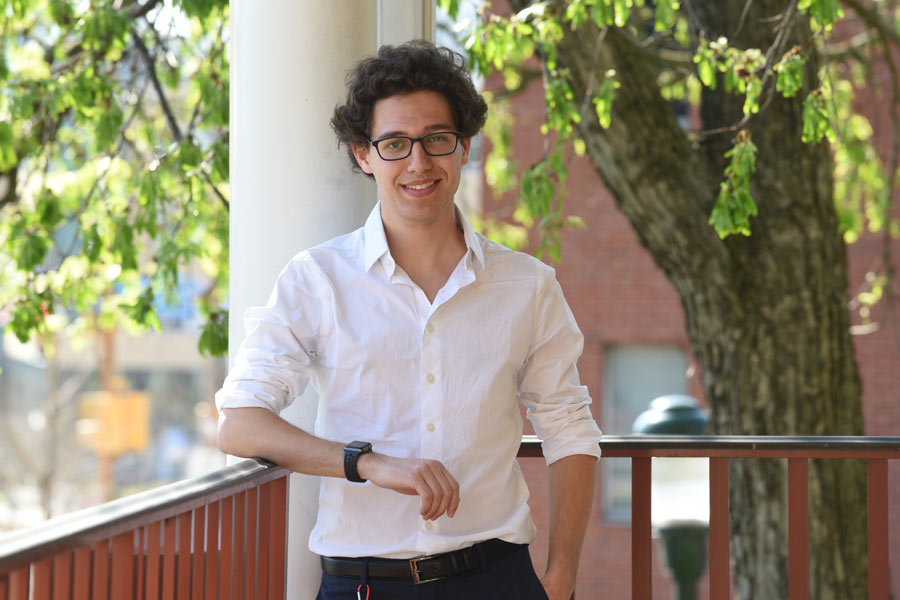 June 05, 2019
Students Earn International Education Awards To Study Abroad
By Heidi Opdyke opdyke(through)andrew.cmu.edu
Media Inquiries
Abby Simmons
Dietrich College of Humanities and Social Sciences
Sherry Stokes
Two Carnegie Mellon University students have been recognized by the Institute of International Education Boren Awards program and have been awarded grants to study abroad.
Jacob Feldgoise, a rising junior with a double major in policy and management within Social and Decision Sciences and science, technology and public policy, and a minor in Chinese studies, was awarded one of 244 David L. Boren Scholarships. Shayak Sengupta, a Ph.D. student in the Department of Engineering and Public Policy, was awarded one of 106 David L. Boren Fellowships.
Feldgoise will study Chinese in Shanghai this summer through CMU's summer study abroad program at the Shanghai International Studies University.
Feldgoise has been studying Chinese since Kindergarten.
"It's really a fascinating culture and a tough, but rewarding, language," he said. "It's really cool to me how this pictographic language has evolved over centuries and you can convey so much in so few characters. A Chinese idiom may have 5 or 6 characters but have the complexity of a paragraph in English."
Along with the Boren Award, Feldgoise has received the Lena Foo Study Abroad Scholarship from the Department of Modern Languages, to help fund his summer study in China. Last year, while working in the Massachusetts Office of Attorney General, he received a Summer Internship Experience Fund grant from CMU's Career and Professional Development Center, and a Dietrich College Opportunity Grant.
Pictured above: Jacob Feldgoise, a rising junior was awarded one of 244 David L. Boren Scholarships.